Principal's Death After Donating Bone Marrow to Teenager With Cancer Prompts Fiancé to File Lawsuit
After losing her fiancé, Derrick Nelson, a New Jersey principal and military veteran, following a bone marrow donation, Sheronda Braker filed a lawsuit alleging medical malpractice.
The lawsuit was filed on Monday in Union County Superior Court, about five months after Nelson passed away. In February, Nelson underwent a procedure to donate bone marrow to a teenager who was suffering from cancer.
Bone marrow transplants take healthy blood-forming cells and put them into a patient's bloodstream so they can grow and make healthy red blood cells, white blood cells and platelets. For some patients with leukemia and lymphoma, it could be the only potential for a cure, according to Be the Match, a donor program.
During a bone marrow donation, a doctor uses a needle to withdraw liquid marrow from both sides of the pelvic bone. Ahead of the procedure, the donor is given anesthesia, which is when the lawsuit claimed problems that should have been identified started for Nelson.
Claims for problems associated with surgical anesthesia have decreased over the years, according to The Expert Institute, a company that connects people with expert witnesses. However, the most common serious complication with anesthesia was death.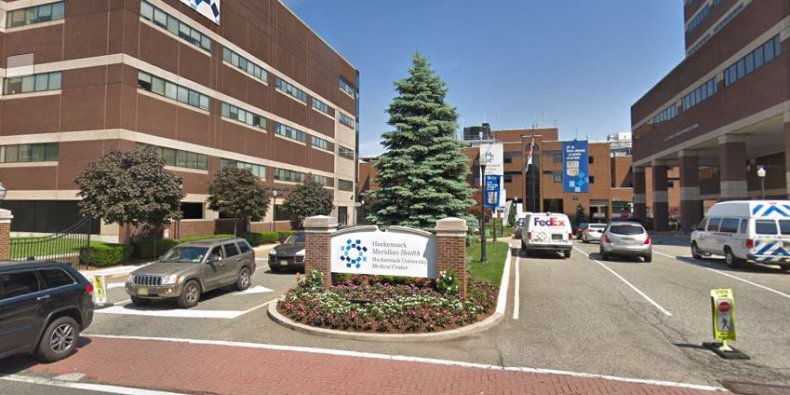 As a person who had sleep apnea and was overweight, the lawsuit claimed Nelson was a higher risk for undergoing anesthesia and doctors breached the standard of care three times, listed as:
Administering anesthesia and failing to supply additional oxygen despite Nelson having an oxygen saturation level of 91
Failing to act after Nelson became

bradycardic

, a late sign of

hypoxemia

, low blood oxygen, causing his oxygen saturation to fall to 31
After realizing he was

bradycardic

, failing to provide adequate ventilation through the

Laryngel

Mask Airway they placed
These negligent acts, allegedly committed by anesthesiologist Dr. Jerry Baratta and other doctors and nurses, the lawsuit stated, led Nelson to suffer a hypoxic brain injury, the cause of his death. He passed away on April 8 at the age of 44, according to an obituary in The Star-Ledger.
"Dr. Nelson lived and died as a hero and now his family has filed a lawsuit in an effort to seek justice," the family's attorney, David Mazie, said during a press conference on Monday. "There is nothing unsafe about donating bone marrow, donating organs. That's not the message here. The message is: make sure that when you're doing your job as a physician and you're giving anesthesia you monitor your patient and you act accordingly."
Braker said on Monday that she wanted to make sure what happened to Nelson didn't happen to anyone else and the lawsuit was about justice, especially for the couple's 5-year-old daughter. As a mother, she noted she wants to be able to help her child, but she can't fix her daughter's pain over the loss of her father.
"It's justice for his parents, who lost their only child. It's justice for countless family and friends who have lost just a great, great person and for me, I'll never be Mrs. Nelson," Braker said. "We were supposed to be married June 29 and that will never happen."
Nelson, a principal at Westfield High School in Westfield, New Jersey, served in the Army Reserves for more than 20 years and reached the rank of Chief Warrant Officer II. He also served overseas in Kuwait, according to his obituary.
While it's possible the lawsuit could bring closure, Braker added that it would be very difficult to say what the future would hold. Along with Baratta, the suit also named Hackensack University Medical Center and the John Theurer Cancer Center, where he had the procedure, as defendants, and sought unspecified damages.

Hackensack University Medical Center told Newsweek in a statement that they were saddened by Nelson's tragic death. Due to the lawsuit, the medical center said they can't say anything else, but added that patients' safety is their primary focus.