Westjet Plane Evacuated As Cabin Fills with Smoke After Take-Off From Vancouver
Pilots declared an emergency during a flight out of Vancouver after their plane filled with smoke just minutes after taking off.
The WestJet plane, carrying 56 passengers and two crew members, managed to land but was evacuated on the tarmac after the crew kicked out the doors.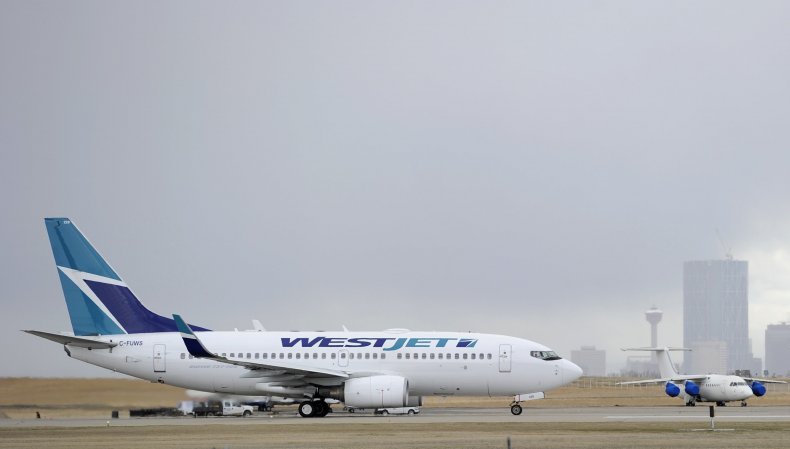 Emergency vehicles were in place and the passengers were taken into the terminal.
Passenger Robin Thacker told CBC: "It was touch and go in terms of getting scared about it. By the time we landed you almost couldn't see the front row, that's how thick the smoke was. No masks dropped down and they just told us to breathe through our clothes."
Nanaimo Airport President and CEO Mike Hooper said no one was injured in the incident.
WestJet spokesperson Lauren Stewart said in an emailed statement to Global News: "We appreciate and recognize that this would be an unsettling experience for all involved and we apologize to our guests for this."
The plane's next three subsequent flights, from Nanaimo to Vancouver, Vancouver to Comox and Comox to Vancouver, were all canceled.