'Westworld' Season 3 Air Date: When Is The New Season Out On HBO?
After two years away from screens, the HBO release date of Westworld Season 3 is imminent. Evan Rachel Wood, Thandie Newton and Jeffrey Wright will all be back to lead the cast, with Aaron Paul, Vincent Cassel and Lena Waithe (all of whom can be seen in the season trailer) joining them as new characters in a plot that sees Dolores (played by Wood) out in the real world trying to stoke a host uprising.
When is Westworld Season 3 out on HBO?
The release date for the first episode of Westworld Season 3 is Sunday, March 15, when the season will premiere at 9 p.m. EDT on HBO. The remaining episodes will then air weekly in that timeslot.
Season 3, which is titled "The New World," will be shorter than the previous seasons, with eight episodes. These will be streaming on HBO Now and HBO Go after they air on TV.
Who is in the cast of Westworld Season 3?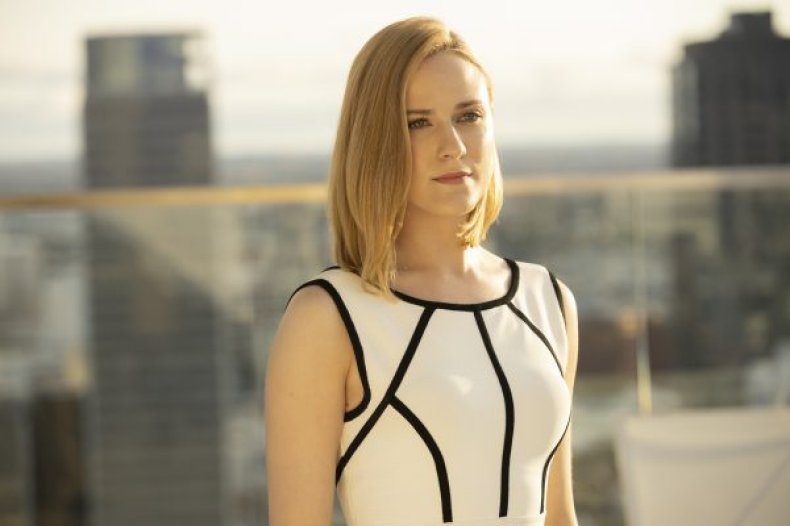 IMDB has the following lead characters as all returning.
Dolores Abernathy - Evan Rachel Wood
Maeve Millay - Thandie Newton
Bernard Lowe - Jeffrey Wright
Man in Black - Ed Harris
Charlotte Hale - Tessa Thompson
They will be joined by a new trio of actors on the HBO show for its third outing. Breaking Bad star Aaron Paul will be starring as Caleb Nichols, a character we see in the Westworld Season 3 trailer as being someone who helps Dolores in the outside world. Co-showrunner Jonathan Nolan said of Paul's character to Entertainment Weekly, who also revealed the character was a Los Angeles construction worker, "Aaron's character will challenge Dolores' notions about the nature of humanity…He's the type of person who doesn't get to go to Westworld."
Also joining the Season 3 cast are Master of None's Lena Waithe as a character named Ash, who is seen in the promo alongside a character portrayed by rapper Kid Cudi. Black Swan star Vincent Cassel also stars as Serac, a man who charges Maeve with the task of killing Dolores in the trailer.
What will happen in Westworld Season 3?
Nolan's interview with EW also contains some big hints of what fans can expect from the Westworld Season 3 plot. He said: "We're looking at the aftermath of the massacre in the park...after all they went through to get out of the park, Dolores finally got what she wanted, so we wanted to see how she interacts with the world and what her plan is. That's a part of the story we were excited to tell."
While Dolores wants revolution, Bernard will act as a peacemaker in Season 3, trying to broker a truce between hosts and humans which, knowing the show, is not destined to go well.
So far, HBO has released synopses for the first four episodes of Westworld Season 3, which offer very cryptic hints about what fans can expect. They are as follows:
Episode 1 ("Parce Domine): "If you're stuck in a loop, try walking in a straight line."
Episode 2 ("The Winter Line"): "People put up a lot of walls. Bring a sledgehammer to your life."
Episode 3 ("The Absence of Field"): "If you don't like what you see in the mirror, don't blame the mirror."
Episode 4 ("The Mother of Exiles"): "The truth doesn't always set you free."
Westworld Season 3 starts on Sunday, March 15 at 9 p.m. EDT on HBO.
'Westworld' Season 3 Air Date: When Is The New Season Out On HBO? | Culture