Will Maeve Return for Season 3 of 'Westworld'? Thandie Newton is 'Desperate' For Maeve To Come Back From the Dead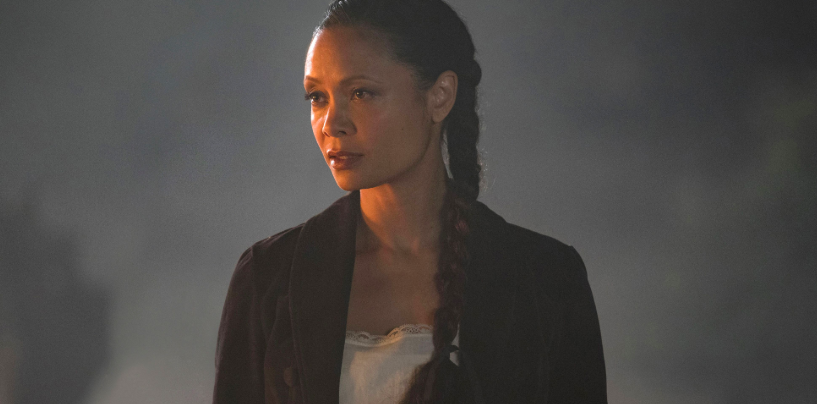 Westworld fans watched in horror as Thandie Newton's Maeve died for what she always promised: to keep her daughter safe. Or, at least, who she thought was her daughter. Maeve sacrificed her life for her daughter and now Newton is "desperate" for her HBO character to be resurrected.
"If Maeve returns… I'm not excited, I'm desperate," Newton told Newsweek while promoting Liyana, the part-documentary, part-animated film she executive produced. "After the end of Season 2, I just was desperate to know. Everything as we know it is shattered at this point. I'm fascinated to see where we start. I feel like, in a way, Season 3 is the beginning."
Newton feels a personal connection to Maeve, saying she experienced a breakdown after the first season. Season 1 left off with Maeve getting a chance to leave the park, but instead, she turns back to try to save her daughter. During the season, Maeve gains consciousness, and it was a type of awakening Newton experienced in her own life.
"I was so attached to the character in Season 1. I kind of had to demolish her and it was really awful. I almost needed her to kind of attach myself to her in order to feel that empowerment in my life," she said about Maeve. "She's incredible and learning so fast, so in control."
All the things she loved about Maeve got destroyed in Season 2 when she's shot. "It was absolutely thrilling to play her and then Season 2 was devastating," Newton said. "I was angry with the showrunners. I was! I was like, 'No, she can't go through this.'"
Newton struggled with Maeve's death at the end because she felt experienced it like a member of the audience—but amplified. "I had to act her destruction. It was really brutal," she said. "I know it's just a performance, but I felt like I vomited out a lot psychologically and emotionally. I vomited out a lot of resistance."
While Newton was filming Season 1 and Season 2 of Westworld, the Black Lives Matter and #MeToo movements were gaining momentum. They affected how Newton played Maeve and the emotions she felt went into her character. "Both Black Lives Matter and #MeToo had a profound effect on many, many people and very much me, personally. There was a sense of hopelessness and rage, like repressed grief and rage, and it really all came out."
"It was weird to kind of have that be what I was doing on the show as well," Newton said, referencing how the hosts in Westworld are considered inferior to the humans.
As to what will happen for Season 3, Newton said, "I feel like the first two seasons were setting up for the real story."
Though Season 3 of Westworld was confirmed, the release date is currently unknown.