Liyana is an award-winning part documentary, part animation movie from executive producer Thandie Newton. Five Swazi orphans weave the original tale about a brave girl from Africa who embarks on a dangerous quest to save her family. The children in the documentary decide Liyana's fate in the animated portion of the film with the help of storyteller Gcina Mhlophe.
After her parents die from AIDS, Liyana's journey begins when thieves kidnap her twin brothers. As the story progresses, the Swazi orphans draw from their own experiences to imagine every battle and triumph Liyana faces.
Though Liyana is heartbreaking to watch at times, the film shines with mysticism and the type of optimism that can only be possessed by a child. If nothing else, it's impossible to finish Liyana without walking away with a sense of hope for the future. Newton, who is best known for her role as Maeve on HBO's Westworld, knew it was a project she had to be a part of.
"A story like Liyana touched a chord in me," Newton, who studied Anthropology at Cambridge, told Newsweek. "They needed money to finish it, but they also needed a guide to bring it into mainstream media. I was delighted to be that person for them."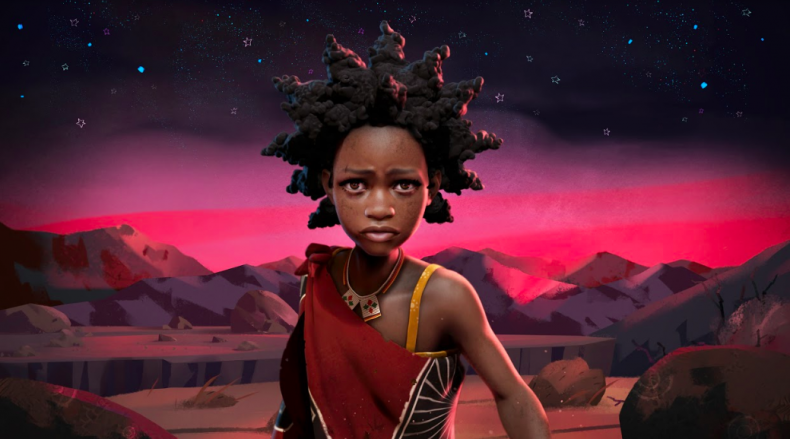 In 2017, it was reported there were more than 210,000 people in Swaziland living with HIV. More than 27 percent of adults from ages 15 to 49 had the deadly virus. The film was like art therapy for the children, who were 10 years old when the film began in 2009. Newton can relate. Her mother is from Zimbabwe and some of her family members have tragically died from AIDS, she shared.
"Through gaining power in Liyana's narrative the children are able to overcome the things in their own lives: AIDS, violence, survival in the elements. These are real obstacles that these kids have had to overcome," she said. "It's completely normal for them."
The movie was like a type of art therapy for them. "It's an unconditional gift because they have given this story and it helps them in many ways. Even if you watch the movie and you don't want to help Swaziland, or you're not interested in awareness in HIV in Swaziland, it improves your day," Newton said. "This movie is not asking for anything back other than you just receive it. That's all. It's one hundred percent guaranteed you feel a part of you has healed from watching the film because it instills that feeling of hope that has been crushed out of ourselves."
"It inspires you when you see what people who, by our standards have nothing, actually have so much more than we do just purely because they believe in hope," Newton continued. "They believe in life ultimately prevailing."
Liyana was released in theaters Wednesday.