'Westworld's' Leonardo Nam on the HBO Hit's Twists and Turns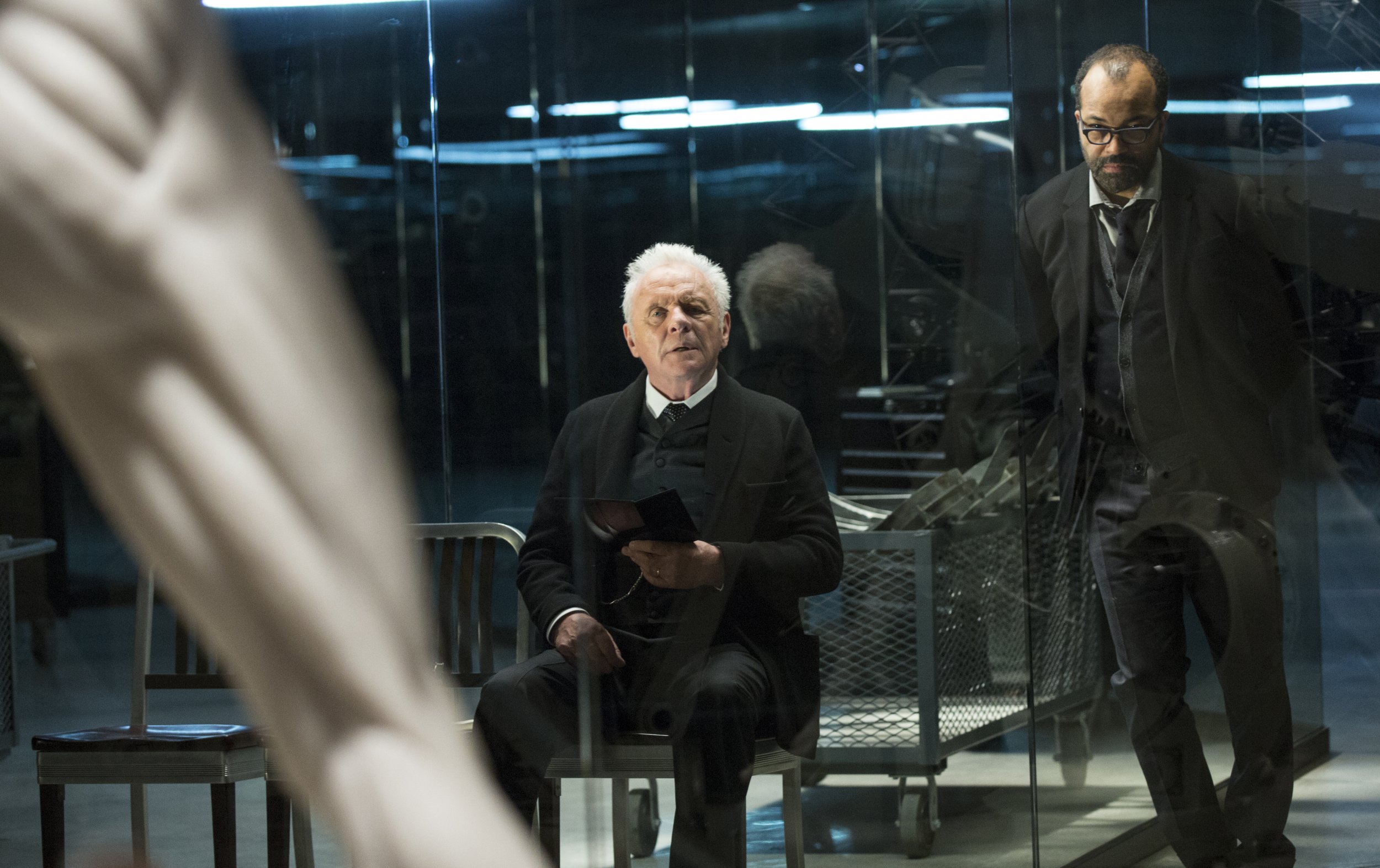 This article originally appeared on iDigitalTimes.
Leonardo Nam knew if he wanted to seriously pursue acting as his career path, he'd have to lie to his mother.
Nam was born in Argentina, but raised in Australia. He knew from a young age he wanted to be an actor, even went as far as to petition one of his schools—with some help from his friends—to create a drama department.
But Australia isn't the place to get your big break, New York City is. Well, at least Nam believed so.
"I was literally like, 'I'm going to New York. I don't care. I'm going to do this,'" Nam told iDigitalTimes. "I had $200 in my back pocket and slept in a park for three days. I did everything I could to save money and focus my life on [my acting career]. It's funny, people ask me all the time, 'What do you mean you slept in a park? What was that like for you?' Mind you, it was August [when I moved] so it was bloody hot. If my mum knew what I was doing she would've totally freaked out. I remember thinking, 'Oh well, I'm definitely getting this job now.'"
And like most green 20-somethings, Nam believed he'd get his big break right away. Spoiler alert: he learned that's not how New York City works. The Big Apple has its way of dragging you through every worst case scenario before letting your pinky toe get through a door, let alone crack a window, to get to where you want to be.
In Nam's case, his pinky toe was finally landing a gig in Shakespeare In The Park, which is a popular production put on in different parks throughout New York City. Nam didn't land a lead, but it was a chance to put his skills to work. But the universe still had something else planned for him.
"Shakespeare in The Park was my absolute goal, but right at the start of my rehearsal I landed my first movie role. It was a lead in an ensemble film for Paramount. One of the things I needed to do was make a decision. I remember the casting director [in charge of Shakespeare] sat down with me and I told her about the situation. I was devastated because this was my dream, to be in Shakespeare In The Park. She said to me, 'Leo, you're Spear Carrier #2 and this is a lead role in the film. You know Leo, I'm not going to see an Asian Hamlet. I'm just not. I'm not going to go see a black Hamlet or anything like that. I will see Denzel Washington as Hamlet. I will see Viola Davis as Hamlet. I will see Leonardo Nam."
The director's truth bombs hit Nam so hard he had no choice but to take the role. He needed to go out and make a name for himself. And he did. That role was in The Perfect Score (2004) starring alongside Chris Evans and Scarlett Johansson. Then came The Fast and the Furious: Tokyo Drift, The Sisterhood of the Traveling Pants 2, and the roles kept building up. Fast forward 12 years from his big break, Nam's in one of HBO's biggest hits, Westworld.
Nam stars opposite Thandie Newton in the HBO hit series. You know them respectively as Felix, a technician who repairs hosts, and Maeve, the host who believes she's tapped into free will. Together, the two actors create on-screen magic, giving viewers some sweet comedic relief in an otherwise deeply twisted show.
Unlike popular shows such as The Walking Dead and Game of Thrones, Westworldhas virtually no source material beyond a cult classic 70s sci-fi flick. Fans have to rely on the clues hidden in the show to figure out what's going on. For example, Dr. Ford's righthand man Bernard turned out to be a host. It was one of the biggests twists of the show and wasn't easy to predict. Even Nam was shocked when he found out Bernard was a host. He had to carry that secret for a while, since the show didn't allow the actors to see what was going on outside of their scenes to protect the twists.
"There were only certain people who knew certain storylines," Nam said. "From my perspective, I only knew what was going on in Maeve's storyline. Even then I didn't know her private moments back at her house. There were rumors [on set] floating about it and you'd hear about it, but I only knew about [Maeve and Felix's storyline]. I asked [ Westworld creators Lisa Joy and Jonathan Nolan's] about the story, you know I'm always super prepared and always asking questions and wondering, 'What is this? What about that? What's going on?' They said, 'You know what Leo, there's method to this madness of only giving you this storyline. When I look back it, it really was a blessing."
Nam, like the rest of us, experienced Westworld's twists and turns when he watched it on HBO. Nam didn't know the Man in Black and William were the same person. He'd heard rumors about different timelines, but didn't get confirmation until the show aired. He freaked out when Bernard was exploring the grounds with Theresa and couldn't see the door. "That doesn't look like anything to me," Bernard said.
As for what's next for Felix, Nam couldn't give us much. Maybe we'll see him alongside Newton again, because Felix and Maeve are a fantastic team. Maybe Felix is a host and Maeve's just a really good liar. Maybe we'll see a Westworld theme park filled with Hello Kitty because that's what Nam wants to see.
"My Westworld park would be a mixture of Transformers and Hello Kitty. [Laughs] That sounds stupid," Nam said. "Wouldn't be crazy if they stuck me in a Transformers world and a Game of Thrones world and a The Walking Dead world. Let's add a Real Housewives world, too!"
Westworld Season 2 will premiere on HBO in 2018.