We've Changed the OT Rules Before, It's Time to Again | Opinion
The following is a lightly edited transcript of remarks made by Doug Farrar during a Newsweek podcast debate on NFL overtime rules. You can listen to the podcast here:
My elevator pitch for amending the overtime rules, at which I'm very much for, starts with this number: 10-2. Since the NFL changed its overtime rules in 2010, that is the record for the team that gets the coin toss. 10 wins and two losses.
It's a disadvantageous position for the team that doesn't get the ball, doesn't win the toss and for the NFL, who is interested in competitive balance and parity-- and will not shut up about that-- I think it's a disproportionate advantage to the team that wins the toss.
2018 AFC championship game Patriots won the toss over the Chiefs they take it down and they score and hey, fair point game over. Chiefs at the next owners meetings, tried to say, hey, let's give each team a chance. The NFL said, no, but we will discuss it. We will think about it. Four years later, we have the same issue and they're not discussing it.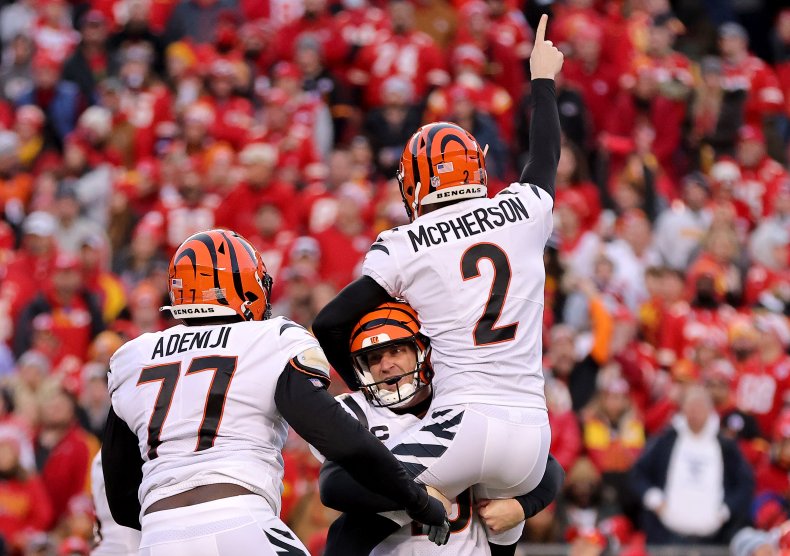 I think for a league that is so interested in competitive balance to have something this skewed in one direction, doesn't really make a lot of sense. We all missed what Josh Allen might've done against the Chiefs defense in what may have been the best playoff game I've ever seen. The reason the NFL overtime rules are so complicated now is for one reason, because the Saints beat the Vikings in the 2009 NFC championship game with a field goal and Brett Farve didn't get to make the super bowl. The current overtime rules are informally around the league known as the Brett Farve rules. Because they changed them in the 2010 league meetings so that you have to score a touchdown on your first drive.
So they've already done this. They've already changed the rules pretty radically in a reactive sense. So how do you do it? What's the end? I think if team A wins the toss. They go down, and they score a touchdown. Team B, you get the ball. If you do not score a touchdown, game over, if you do score a touchdown, now it's sudden death. First team that scores from that point on wins.
Doug Farrar is an NFL editor for USA Today's Touchdown Wire.
The views expressed in this article are the writer's own.