'We've Got a Lot of Killers:' Trump Talks Russia With Bill O'Reilly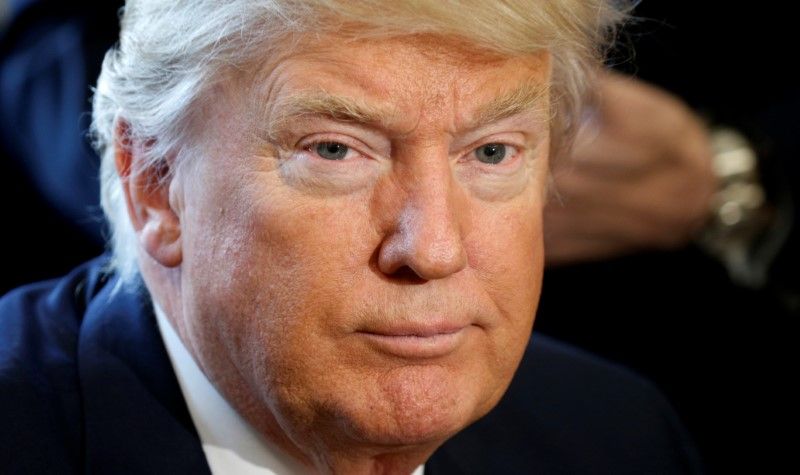 President Donald Trump shrugs off the suggestion that Russian President Vladimir Putin is a "killer" in a pre-Super Bowl interview with Fox News' Bill O'Reilly.
RELATED: Intelligence report's key findings on Russian hacking
Trump says he respects the Russian leader but doesn't know if they'll get along in a preview clip released ahead of a 4 p.m. Eastern broadcast on Fox stations. The president draws a comparison to the United States when asked about his mostly n0n-critical rhetoric about Russia and Putin, who U.S. intelligence says tried to undermine the 2016 election through propaganda and selective hacking.
Lots of killers. We've got a lot of killers. What do you think? Our country's so innocent?," he asks O'Reilly.
Asked outright if he respects Putin, Trump says: "I do respect him. He's a leader of his country. I say it's better to get along with Russia than not. And if Russia helps us in the fight against ISIS, which is a major fight, and Islamic terrorism...that's a good thing. Will I get along with him? I have no idea."
The president reluctantly accepted the intelligence community's findings after weeks of obfuscation but has been largely complimentary and hopeful of a better working relationship, even as several aides are reportedly being investigated for possible links to Russian officials. Just this week, sanctions were eased to allow U.S. companies to make limited transactions with the FSB, Russia's spy service, which was accused of involvement in the hacking of Democratic organizations last year.
Trump also repeated his unsupported claims about rampant voter fraud in the 2016 election and renewed calls for a taxpayer-funded probe. O'Reilly asked the president if there's validity to criticism that he issues statements without regard to accuracy, to which Trump replied: "Many people have come out and said I'm right, you know that."
"You've got to have data to back that up," O'Reilly said.
"When you see illegals, people who are not citizens, and they're on the registration rolls...Look Bill, we can be babies but you take a look at the registration, and you have illegals, you have dead people. It's really a bad situation," Trump said.
The president has insisted that millions of undocumented immigrants committed in-person fraud to vote for Hillary Clinton, who won the popular vote by some 3 million ballots. However, academic research finds in-person ballot fraud extremely rare, and many politicians on both sides of the aisle have criticized Trump for making claims that undermine our democratic framework.