Who is Stefan Halper? U.S. Cambridge Professor Named as FBI's Russia Probe Secret Source
A Cambridge University professor has been named as the FBI's informant in their probe into alleged collaboration between Donald Trump's presidential campaign team and Russia.
Stefan Halper has been identified by multiple media outlets as the source tasked by the FBI with collecting information about the Russian connections of Trump campaign officials Carter Page and George Papadopoulos.
Halper has been dragged into the center of the battle between the Trump administration and the FBI over the Russia probe, with Trump alleging that the Obama administration planted a mole in his campaign to derail his presidential bid, and U.S. government officials denying that the source was part of the campaign and its use of the informant was not improper.
Top GOP officials have reportedly been pushing for the FBI to name the source, who the New York Times reported Friday is an American academic who teaches in Britain.
Halper, 73, was reportedly chosen as an informant because of his connections with former Trump campaign chairman Paul Manafort, who was indicted by Robert Mueller's probe into Russian collusion for money laundering and bank fraud. (Manafort denies the charges.)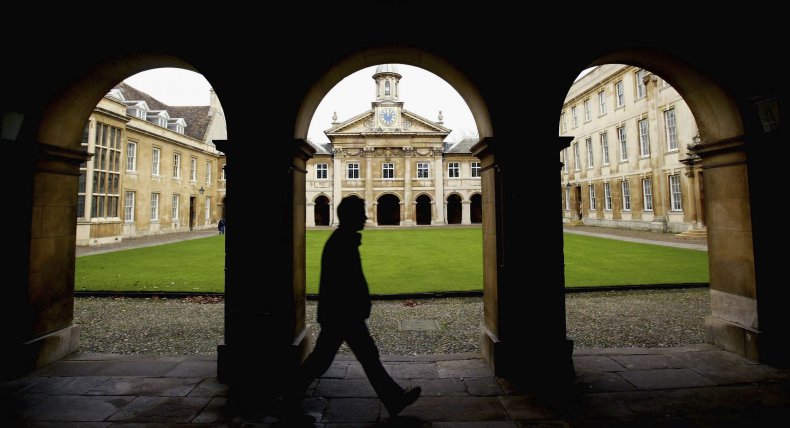 A U.S. citizen with doctorates from Oxford and Cambridge, Halper served in the Nixon, Ford and Reagan administrations before becoming a fellow of Magdalene College, Cambridge, where he is a Senior Fellow of the Centre of International Studies.
He was also a consultant on Russia and China policy issues to an internal Pentagon think tank known as the Office of Net Assessment, according to public records cited by NBC News.
In the 1980s, he was reportedly involved in a spying operation for the Reagan campaign that involved agents passing classified foreign policy documents from the Carter White House to the Republican candidate's team.
Halper reportedly flew Trump foreign policy aide Papadopoulos to London and quizzed him on alleged Russian efforts to boost the Trump campaign and undermine Democrat opponent Hillary Clinton.
Page told NBC that he met with Halper and did not find his encounters with the academic concerning. Papadopoulos has not commented publicly on the reports, though sources close to him told the network that Papadopoulos had met with Halper in 2016.
Halper has not responded to a request for comment from Newsweek.