WH Trade Adviser Urges More COVID Relief, Including Stimulus for Families and Extending Unemployment Compensation
White House trade adviser Peter Navarro says it's time for another round of coronavirus relief, as it's been eight months since Congress passed significant legislation to help Americans during the pandemic.
Navarro's comments on Wednesday came hours after the Labor Department released data showing unemployment claims rose for the second week in a row as coronavirus cases spike across the country.
"What I'm worried about is there are millions of Americans out there at risk of falling into this chasm where they don't have sufficient support," he told reporters. "This is why a phase four program on a bipartisan level is so important."
Navarro added that while "there is a lot of arguing going on," three main points need to be addressed in an economic relief package: helping small businesses by replenishing the Paycheck Protection Program, sending another round of stimulus checks to families and extending emergency unemployment compensation.
"The administration has done a very good job up to this point," Navarro said. "We are facing, however, a chasm ahead for millions of Americans unless there can be a bipartisan come-to-agreement moment on these core elements."
Negotiations for another relief package have stalled in recent months, with Republicans and Democrats offering competing plans.
In May, the House of Representatives passed the $3 trillion Health and Economic Recovery Omnibus Emergency Solutions (HEROES) Act. In October, the chamber passed a revised, scaled-down Heroes Act that included a second round of stimulus checks and additional benefits, such as enhanced unemployment benefits for tens of millions of Americans.
Meanwhile, the Senate has pushed for smaller, more targeted legislation. Republicans have advocated spending about $500 billion for the next relief bill. An attempt to pass a smaller bill failed in late October.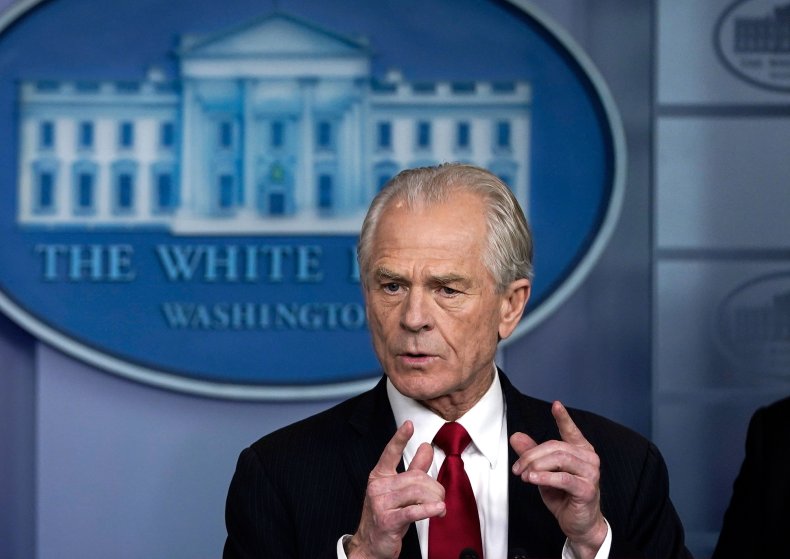 Leaders on both sides of the aisle have faced criticism for leaving Washington, D.C., for the Thanksgiving break without coming to an agreement on a relief package.
"Just a day or two ago, the Senate majority leader, Senator McConnell, decided to break the Senate," Representative Alexandria Ocasio-Cortez (D-N.Y.) said in a floor speech last week. "And he broke the Senate as there are thousands of people in Texas lined up for food lines. He broke the Senate while hospitals no longer have beds to house the sick. He broke the Senate, and dismissed the Senate, while 30 million Americans are on the brink of eviction."
House Speaker Nancy Pelosi has faced pressure from her own party to accept a smaller relief package so Americans can get much-needed financial assistance by the end of the year.
Unless Congress can pass a new deal in the next few weeks, an estimated 12 million workers will lose their unemployment benefits on December 26, according to a report from the Century Foundation,
Pelosi acknowledged that "we have to get something done" during her weekly press conference last Friday.
"And, again, they have been resistant on many of the things that we consider priorities, but everybody knows people are hungry, people are fearing evictions, people need the CARES Act provisions to be extended that address unemployment insurance and the rest," the California Democrat said.
Newsweek reached out to McConnell's and Pelosi's offices for comments on the negotiations but did not receive a response in time for publication.