Whale Carcass Mysteriously Washes Up in Oakland Estuary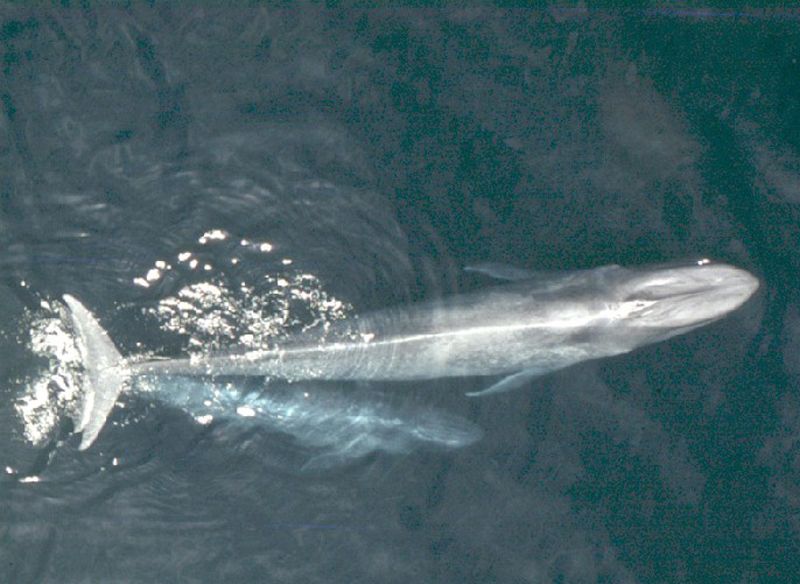 Over the last few months, dead whales have been appearing regularly on beaches along the Northern California coast. In the same period, 30 whale carcasses have washed up along the coast of Alaska, puzzling scientists. A carcass was spotted in Seattle's shipping bay in January. Now, another whale has washed up, this time in a highly developed location: the Oakland Estuary.
According to a report Thursday morning in the San Jose Mercury News, the whale was first spotted on Monday, before sinking below the surface of the estuary. It has now floated back to the top, appearing under a major pier near the Marina Village area of Alameda Island, just across the narrow estuary from parts of downtown Oakland. Researchers from the Marine Mammal Center, the report said, had difficulty identifying the species of whale, but suspect that it is a blue or fin whale. They cannot easily access the body from under the pier, and a removal operation could be difficult and expensive, the report said.
The Oakland Estuary is an inlet running between Alameda Island and the city of Oakland, east of the San Francisco Bay. The Port of Oakland is located on the eastern side of the estuary, which is a major shipping area. According to the Mercury News, no one at the Marine Mammal center could recall the last time a whale has been washed up in the estuary.
At the time of publishing, the Marine Mammal Center in Sausalito, California, did not respond to Newsweek's requests for comment. However, an update to the Mercury News story stated that researchers had acquired tissue samples and photographs from the carcass, but were still unable to identify the species.