Lolita: Whale Trapped in Aquarium for 47 Years Could Return Home With Help of Native Americans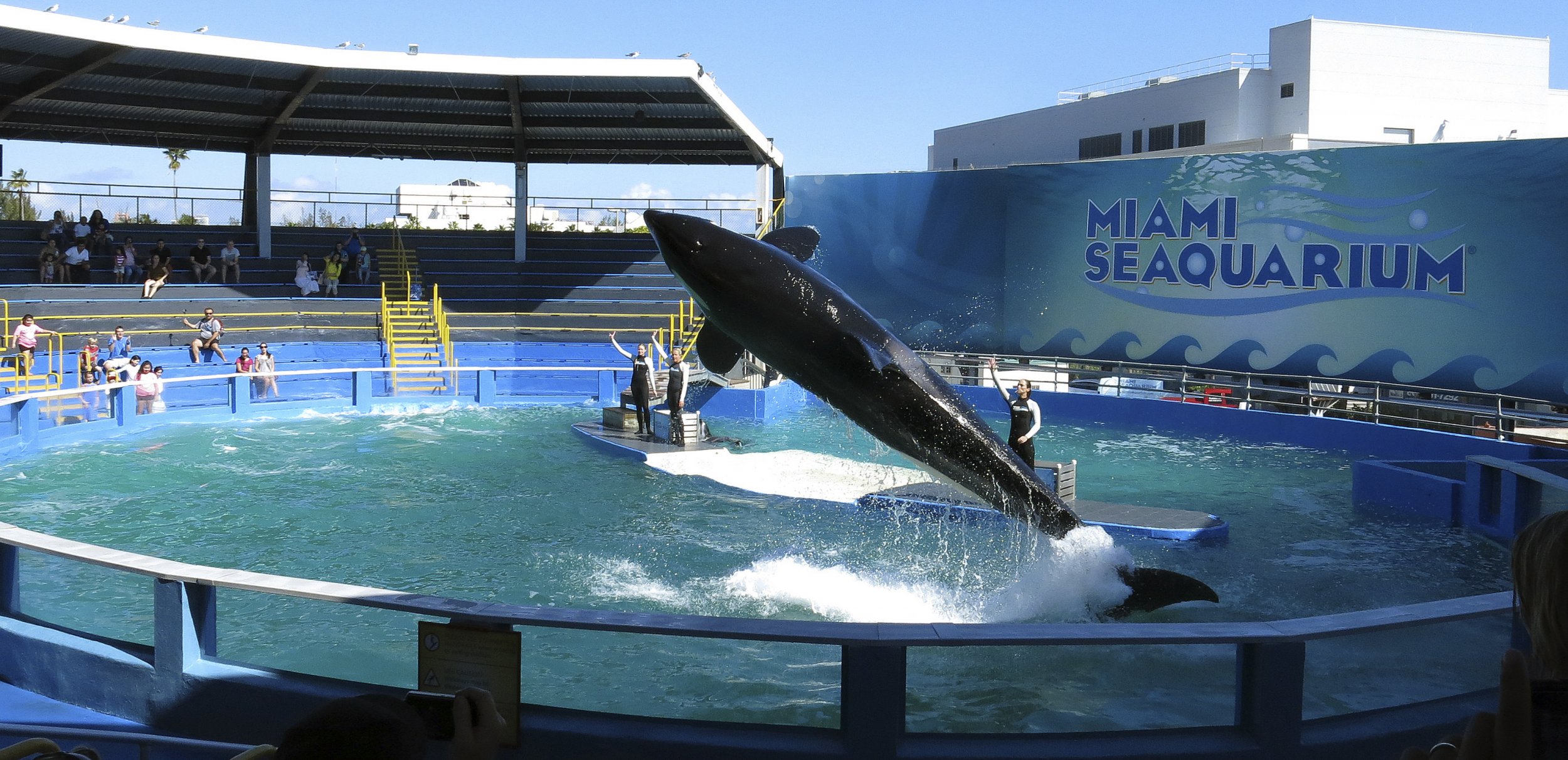 Lolita is the sole surviving orca from a group of baby whales trapped by hunters 47 years ago. She's now about to begin a new chapter in her battle to return home to the Pacific Ocean—this time with the help of a group of Native Americans.
The Lummi Nation, a Native American tribe in western Washington State, may be able to secure Lolita's release from the Seaquarium in Miami using a 163-year-old treaty, breaking a decades-long deadlock over her fate.
Related: How to retire a captive orca: the sea sanctuaries of the future
Lolita was sold to Seaquarium in September 1970 after hunters trapped her at just two-years-old along with six other baby orcas, ABC affiliate News 10 reported. The Lummi have called the Salish Sea, the waters around Washington State's Orca Island, their home for 12,000 years. They hold a deep spiritual connection with the sea and the orcas that inhabit it.
"We have stolen her life from her," Lummi council member Freddy Lane said after the Lummi unanimously passed a resolution to retire the Orca.
The animal conservation group Orca Network has worked for the last 25 years to return Lolita home. However, the intervention of the Lummi could open a legal loophole, forcing Seaquarium's owners to return the orca.
Marine biologist and orca expert Ken Balcomb, a longterm advocate for her freedom, said the tribe has the legal right under the 1855 Point Elliott Treaty. The treaty gives the Lummi recourse to protect their fish and coastal lands.
As orcas are endangered, the Lummi can legally argue on the basis of the treaty that Lolita should be returned.
Despite the enthusiasm for her return from some experts, others believe moving Lolita could cause her death. Douglas Wartzok, a professor of biology at Florida International University, has said it is unlikely the orca would survive in the wild after spending the vast majority of her life in captivity.
"The track record of animals in captivity who were freed has not been good," Wartzok said. "They usually die fairly quickly."
In their latest bid to move the process forward the Lummi told the the Miami Seaquarium they were willing to meet its president Andrew Hertz. Hertz has declined the meeting.