Whale Watching Boat Was Hit by Freak Wave Before Capsizing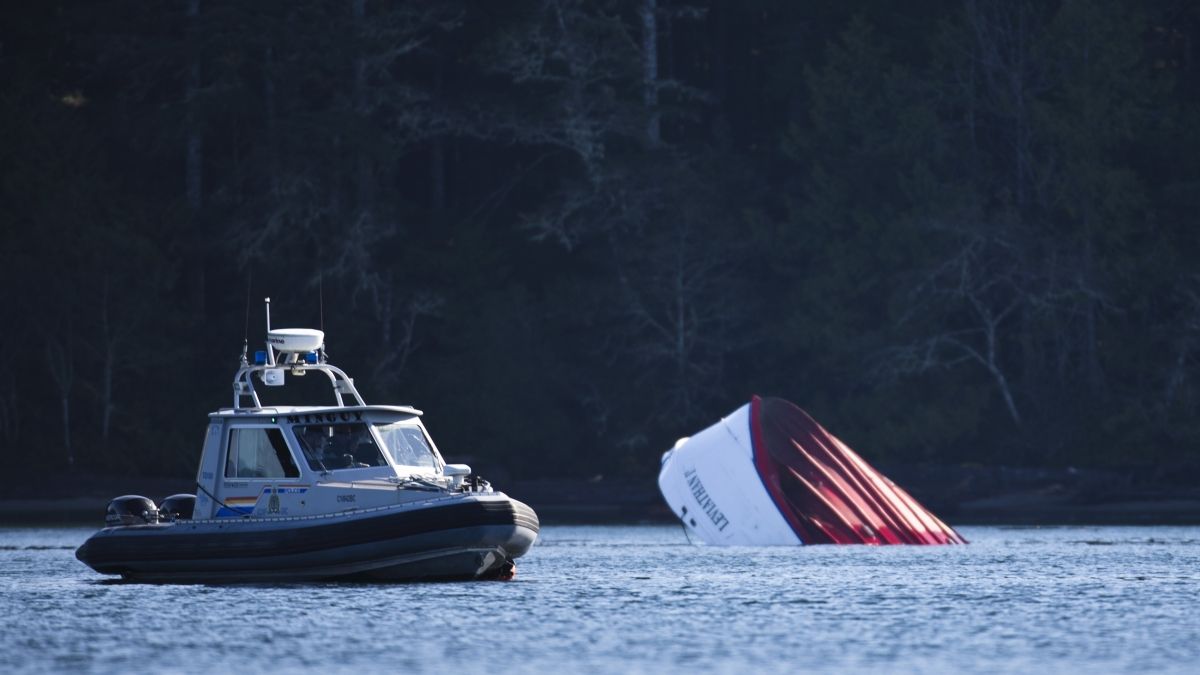 The whale watching vessel that sank off the Canadian Pacific coast on Sunday, resulting in the deaths of five Britons, was is believed to have been hit by a freak wave while most passengers and crew were on one side of the boat, investigators told national broadcaster CBC.
Speaking at a news conference in Tofino, British Columbia, the town near where the vessel capsized, Marc-André Poisson, director of marine investigations at Canada's Transportation Safety Board, said that this uneven weight distribution at the time the wave hit had meant the boat was already unstable.
According to Poisson, the majority of passengers and crew were standing on the top deck of the boat, port side, when a strong wave hit and the boat rolled and capsized. "This would have raised the center of gravity, affecting the vessel's stability," he said, although emphasized that "none of this preliminary information should be used in isolation to draw any conclusions at this point."
Poisson had previously said that the investigation could take several months to complete, but that preliminary conclusions may be given earlier. "If we uncover serious safety deficiencies throughout this investigation, we won't wait for the final report to make them known," he said.
The investigators are yet to inspect the vessel's electronics and determine the state of its operability prior to the incident. Beside the five Britons who were confirmed dead, one passenger, a 27-year-old Australian man, is still missing.
The British Columbia Coroners Service has determined that the five people who were killed in the incident were not wearing life jackets. "Will that be part of a question of an ongoing investigation? I'm certain it will be," said regional coroner Matt Brown.
The youngest victim of the incident was 18-year-old Stephen Thomas from Swindon who had Down syndrome and was an award-winning photographer and blogger, the Telegraph reported. His father, David Thomas, who was a managing architect with Microsoft, also died.