Whales From Space: Scientists Track Remote Populations Using Satellites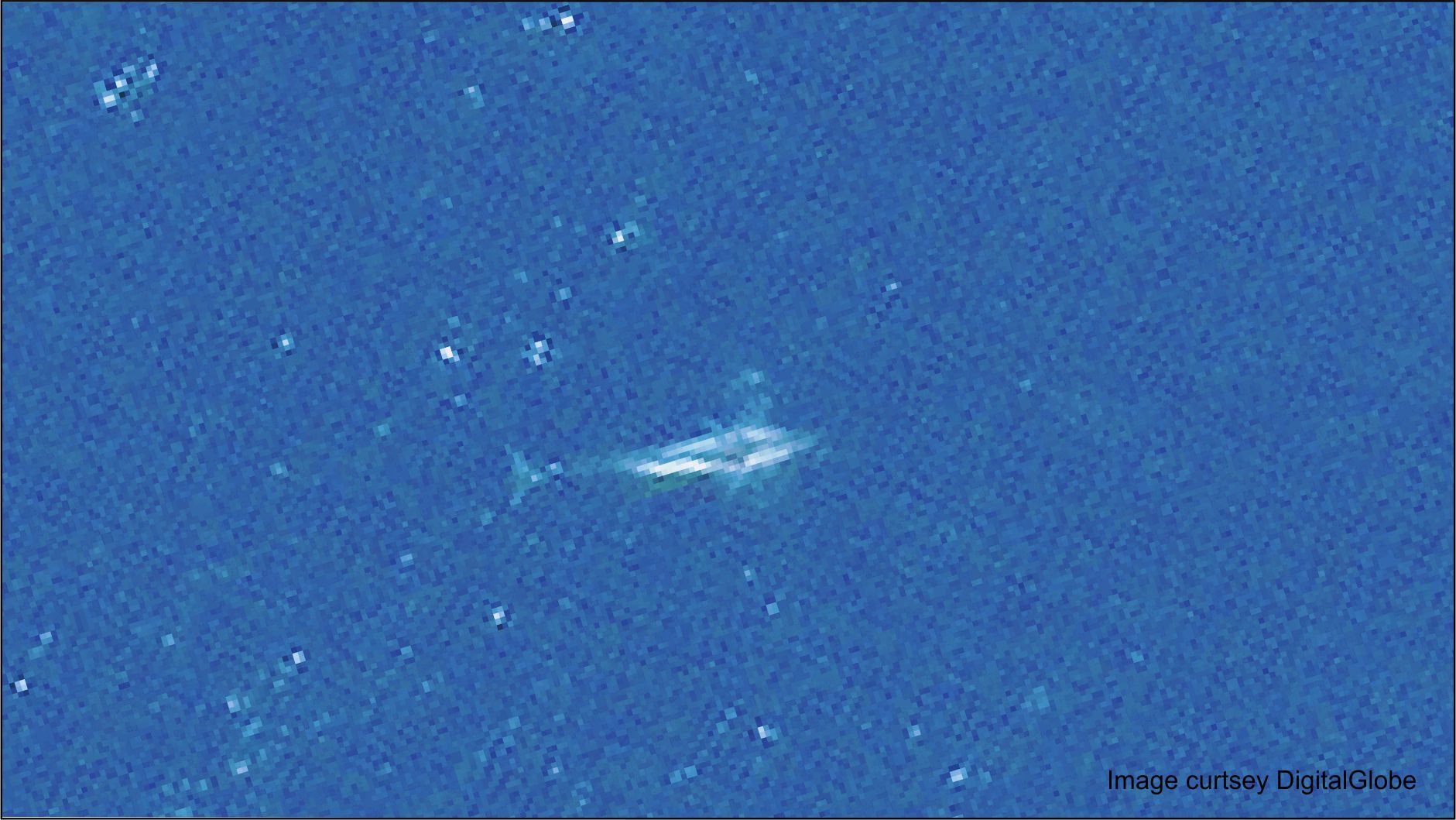 More than 70 percent of the world is covered in ocean: a vast, deep wilderness of water. But scientists are finding ingenious ways to study its secrets—without even getting their toes wet.
Researchers are using extremely high resolution satellite images to track different species of whales as they move around the globe. By sifting through seven pictures stretching the size of Delaware, they were able to map whale species swimming near Hawaii, Mexico, Argentina and Italy. They published their results in the journal Marine Mammal Science.
Many whale populations have been devastated by commercial whaling, and it can be hard for scientists to figure out how well they are rebounding. "It is a big problem, trying to count whales," study author and University of Cambridge whale ecologist Hannah Cubaynes told the BBC.
Whales live in every ocean and swim huge distances in everyday life. Expeditions to visit potential whale locations can be lengthy, costly and sometimes just too dangerous—making the creatures difficult to follow. "Boats and planes can't go everywhere," Cubaynes said.
But the satellites spinning around the planet aren't restricted by windy weather and stormy seas—and their results are at the tips of our fingers. The researchers used images from Maxar Technologies' DigitalGlobe satellite constellation to track down southern right whales off Argentina, fin whales in the Pelagos Sanctuary near Italy and France, humpback whales in the waters of Hawaii and grey whales in the sea near Mexico.
The satellite images, Cubaynes said, have a resolution of about 30cm. "If you think of a whale being between 15m (50 ft) and 25m (82 ft), you're going to see it," she added. The whales certainly look grainy, but with a little practice the researchers were able to pick out features like flippers and flukes. "For the first time we were able to see features that were really distinctive of whales," Cubaynes said.
But the technique isn't without limitations. Some species—like the fin whale, for example—were much easier to spot than others because their body color contrasts with water. Humpback whales, on the other hand are harder to see, partly because they splash about so much in the water.
The team hope their research will help conservation efforts for endangered whale species. "This new technology could be a game-changer in helping us to find whales remotely," study author and British Antarctic Survey whale ecologist Jennifer Jackson said in a statement. Her research focuses on the recovery of southern right whales near South Georgia. "In recent years, many deaths have been seen on their nursery grounds at Peninsula Valdes. Satellite-based technology could prove very useful for measuring trends...in future."
This isn't the first time scientists have engaged space-age technology to track sea creatures. Last year, scientists used a NASA star-mapping algorithm to follow distinctively-patterned whale sharks.