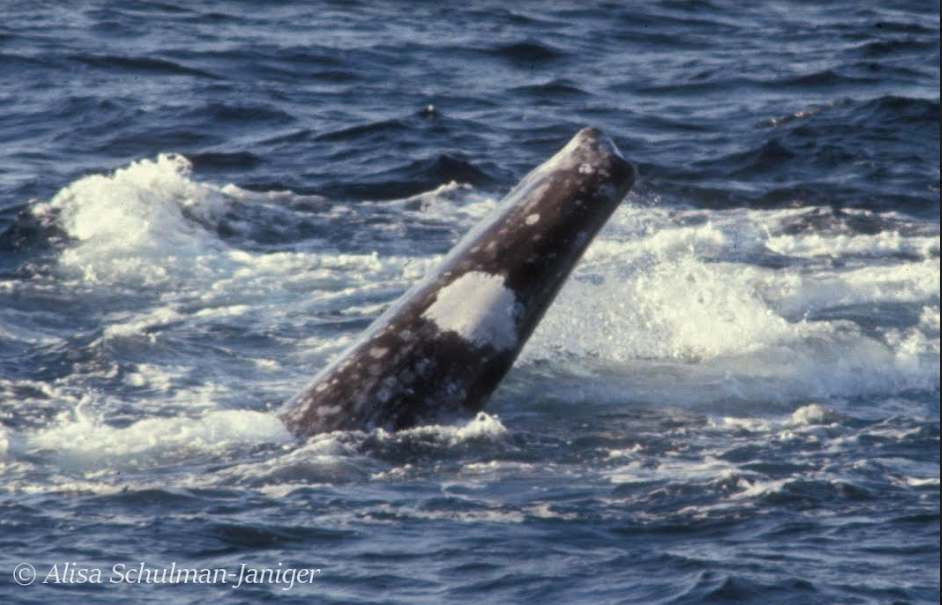 Updated |Scientists noted more sightings of whales without their tails in 2017 than in previous years, most likely the result of being caught in fishing line. The sightings are shocking, but according to experts may not be a sign of an increase in whales being dismembered by fishing line, but better record keeping of injured animals.
A whale surviving the loss of its tail is a rare event. However, Alisa Schulman-Janiger, a whale researcher and affiliate with the American Cetacean Society told National Geographic that so far there have been at least three gray whales spotted along the California coast that do not have their fluke tail, the main back tail. According to the National Oceanic and Atmospheric Administration (NOAA), between 2000 and 2012 there were an average of 10 entangled whale sightings a year, but in 2017 that number reached 31.
Justin Viezbicke, California stranding network coordinator for NOAA told Newsweek that two species appear to be most affected by this tragic phenomena, the humpback whale and the gray whale. The reason why may be related to where these species spend most of their time.
"On the West Coast, the gray whale and the humpback whale are very coastal and spend a lot of time in coastal areas near a lot of fishing and human activities," Viezbicke explained.
Viezbicke explained that the whale's species also may play a role in whether or not they survive from this devastating injury.
"Humpback whales have large pectoral flippers (side fins) that allow them to move forward," said Viezbicke, explaining how these whales cope with the loss of their back fin, also known as the fluke. The grey whale is less equipped to deal with the loss of a tail and may instead adapt its swimming style in order to cope—a behavior that can cause long-term damage.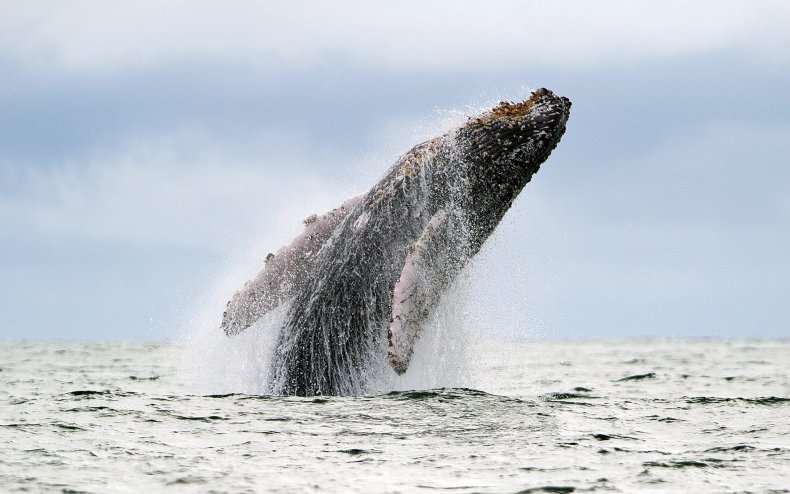 Although its difficult to pinpoint exactly what happened to the whales, Viezbicke told Newsweek that it's hard to come up with an explanation other than sea net entanglement. It's not easy to assess the full scope of this problem, but the International Whaling Commission estimates that around 308,000 whales and dolphins die each year after getting caught in fishing gear. The fishing lines can drown the whales. If the whale survives, the injuries sustained from the gear can cause infection, starvation or, in the cases of these whales on the American West Coast, result in the loss of their tail—an equally devastating outcome.
"There are going to be a few that can survive [the loss of the tail], but for the most part it's pretty catastrophic," explained Viezbicke.
It's not just fishing line that can cause theses injuries to marine life. Mooring lines, weather buoys, underwater recording devices and even the anchors of a large vessel have all been implicated in whale injuries.
According to Viezbicke, this increase in tailless whale sightings along the coast of California may not be a sign of more whales losing their tails, but rather our increasing effectiveness at documenting it. Increasing attention means better means to address and fix the problem.
Viezbicke is part of a team at NOAA that works with fisherman on ways to help protect whales from fishing gear and great strides have been made. However, the problem is far from fixed, and unfortunately not restricted to the U.S., as Viezbicke hypothesized that many of the whales seen on the West Coast may have sustained their injuries south of the border. Still, increased attention means understanding the scope of the problem, and more international pressure to arrive at a solution as soon as possible.
"There is a lot of work being done to try and solve this problem. It's a concern for everyone, the fishermen, the whale watchers, for everyone who uses the ocean," said Viezbicke.
Updated: This article has been updated to show that between 2000 and 2012 there were an average of 10 entangled whale sightings a year, not all of which resulted in flukeless whales. Also, Justin Viezbicke's name spelling has been corrected.