What the 12 Federal Reserve Bank Chairs Have Said About an Economic Recovery
As the novel coronavirus continues to infect Americans and hurt the country's economy, the 12 Federal Reserve Bank chairs have all spoken about how the economy could recover in the future.
During comments made to the Global Interdependence Center Thursday, Federal Reserve Bank of St. Louis President James Bullard suggested that the U.S. could be close to a complete recovery by the end of the year.
Bloomberg reported that Bullard spoke about a rapid expansion in gross domestic product (GDP) during the third quarter, which "may put the U.S. economy within reach of a sort of 'full recovery' by the end of 2020."
Prior to his comments on Thursday, Bullard spoke with Bloomberg TV earlier this week and suggested that the nation's economic recovery would stay on track, even without additional fiscal aid.
"Simple mortality risk-mitigation strategies hold the promise of delivering higher household incomes along with lower fatalities from Covid-19, thus improving outcomes along both dimensions," he said.
Federal Reserve Bank of Cleveland President Loretta Mester recently made much different comments, suggesting that the U.S. economy still remains in a deep hole caused by the ongoing pandemic.
According to The Wall Street Journal, after delivering a speech about the central bank's research on digital money options, Mester said that while parts of the economy have recovered quickly, other parts continue to struggle.
"It's not a sustainable recovery, it's still fragile," Mester said, according to the Journal, while noting that the U.S. has lost years of economic output from COVID-19.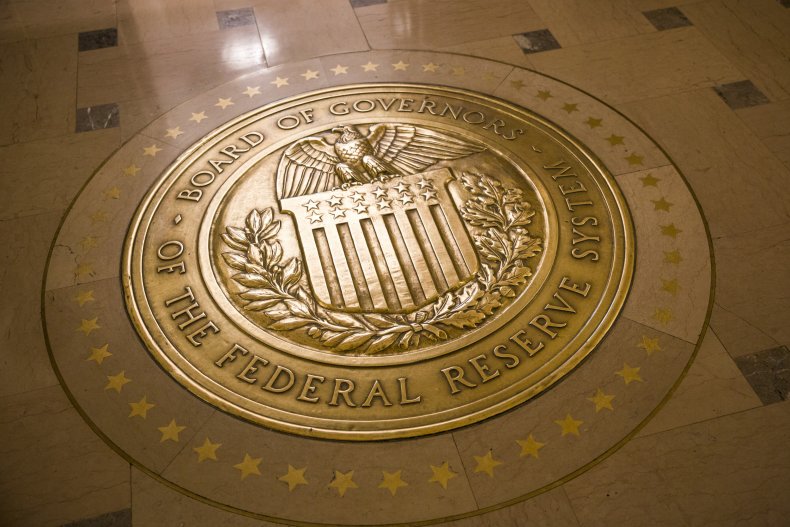 Eric Rosengren, president of Boston's Federal Reserve Bank recently suggested that a second wave of coronavirus cases, on top of a lack of fiscal support, could make the economic recovery slower.
"Recent economic data have been encouraging, but I believe the most difficult part of the recovery is still ahead of us," Rosengren said, in a speech delivered to an online forum organized by the Boston Economic Club, according to Bloomberg.
During a recent interview with the Journal, Tom Barkin, president of Richmond's Federal Reserve Bank, said that an increase in COVID-19 cases has taken the economy longer to recover than he anticipated, but noted that public health mitigation efforts will be a key factor.
"What we've learned is that if you reopen with the right kind of distance protocols, and you have compliance with it ... then we have a shot at having an economy that's not disease-free, but at least is predictable enough that people can transact in it," Barkin said. "We are learning that there's a model of maintaining public health that keeps this virus bouncing around as opposed to escalating."
Atlanta Federal Reserve Bank President Raphael Bostic also spoke with the Journal earlier this month and said that "there are too many communities out there where recovery is going to take a long time."
"I will just say on this is that we've got a challenge in the sense that the recovery right now is happening in such an uneven way that there are sectors that are performing quite well," Bostic said, while noting that while some big businesses are recovering well, smaller ones are "struggling."
In a speech to the Lakeshore Chamber of Commerce in Hammond, Indiana, Atlanta Federal Reserve Bank President Charles Evans suggested that "the course of the recovery depends on the path of the virus and efforts to contain it."
Minneapolis Federal Reserve Bank President Neel Kashkari made similar comments in early August during an interview with CBS News' Face the Nation, where he said that a full economic recovery lies in "our ability to control the virus."
"Either clamping back down, getting the cast count down so that we can test and trace and keep this thing under control, or eventually getting a vaccine or a robust therapy," Kashkari said. "That's the only way we're really going to have a real robust economic recovery."
Esther George, Kansas City's Federal Reserve Bank president, outlined a similar opinion on an economic recovery during an interview with CNBC in late August.
"An important risk to that outlook is thinking about what happens as we come into the fall, whether we see any resurgence in the virus that would cause an additional pullback in the economy," George said.
Dallas Federal Reserve Bank President Rob Kaplan also agreed that the novel virus has hampered the economic recovery.
"The rebounding continues but with the resurgence that has muted the rebound, it has muted the recovery," Kaplan said in virtual remarks to the Lubbock Chamber of Commerce in August, adding that if people don't adhere to virus mitigation strategies, "the economy will grow slower."
In late June, New York Federal Reserve Bank President John C. Williams suggested that a full economic recovery could take several years.
"People have been getting back to work and the unemployment rate has started to edge down," Williams said in June, according to Reuters. "Although this improvement is welcome, the economy is still far from healthy and a full recovery will likely take years to achieve."
During a virtual discussion with the Washington Post in late June, Mary C. Daly, president of the Federal Reserve Bank in San Francisco, said that if the U.S. is able to get COVID-19 under control, an economic recovery "could take just four of five years."
"But if we end up with a pervasive, long lasting hit to the economy, then it could take longer," she added.
Philadelphia Federal Reserve Bank President Patrick Harker also suggested that an economic recovery could take significant time, as he spoke with CNBC's Squawk Box in late August.
"Right now, you're seeing some signs of recovery, but basically it's moving sideways," Harker said. "We still have 27 million that are on some form of unemployment and we won't get fully back to the kind of employment — we had this great employment picture before the crisis — for quite a while."
Newsweek reached out to the Federal Reserve Bank for comment, but did not receive a response in time for publication.