What is the 22 Pushup Challenge? Chris Evans and Dwayne Johnson Join New Viral Trend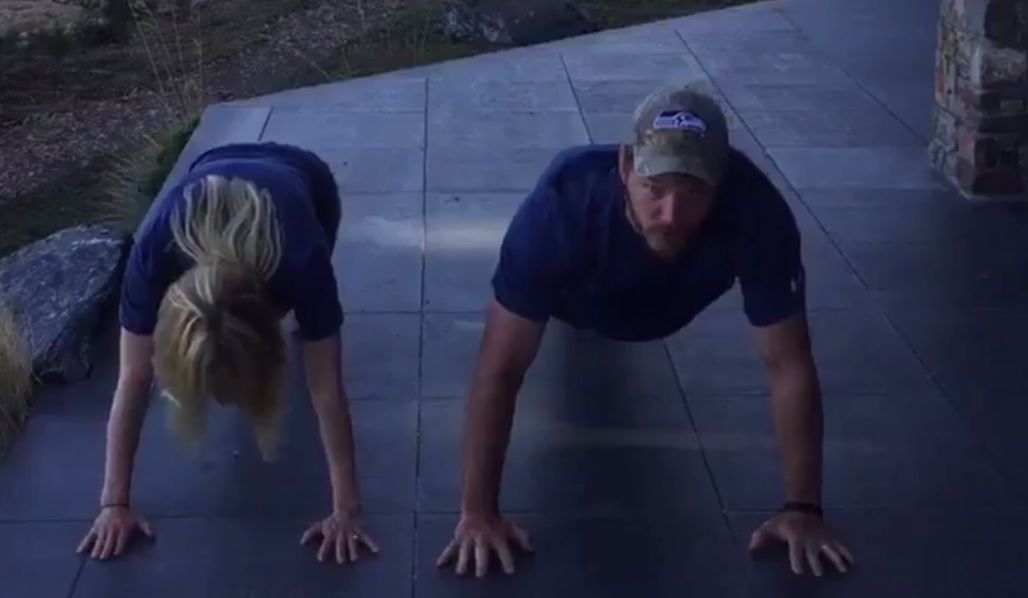 Hollywood has been hit with a new craze that has seen the likes of Dwayne "The Rock" Johnson, Captain America himself, Chris Evans, and Guardians of the Galaxy star Chris Pratt performing a series of pushups. It isn't just an excuse to show off their fitness, but part of a new viral trend, the 22 Pushup Challenge, that hopes to follow in the footsteps of the ALS Ice Bucket Challenge.
That chilly challenge took the internet by storm in 2014, with high-profile names and regular Joes alike pouring buckets of ice over themselves to raise awareness for amyotrophic lateral sclerosis (ALS)—and it was a huge success, reportedly helping raise $115 million in the U.S.
Now, an organization called 22Kill, based in Dallas, Texas, is urging people across the world to collectively achieve 22 million pushups to raise awareness for U.S. army veterans that commit suicide. Why 22? The U.S. Department of Veteran Affairs estimated 22 veterans killed themselves on a daily basis in research conducted in 2012. However, it should be noted that figure now stands at 20 per day according to more recent data released in July.
22 Kill said the challenge is designed "to honor those who serve and to raise awareness for veteran suicide prevention through education and empowerment." People taking part are encouraged to video their challenge and post it on social media using the hashtag #22PushupChallenge. They are also asked, as with the Ice Bucket Challenge, to nominate friends to take part next.
The new trend has already gained steam in recent days with some of Hollywood's biggest stars taking part.
Guardians of the Galaxy star Chris Pratt and his wife, Scary Movie actor Anna Faris, were among the first celebrities to embrace the challenge:
Pratt then issued a challenge to fellow actor Dwayne Johnson:
Johnson's Fast 8 co-star Scott Eastwood also took part:
And as one might expect given his famous movie role, Chris Evans—star of the year's highest-grossing movie to date, Captain America: Civil War—also rose to the patriotic challenge. However, his efforts were nearly derailed by an enemy more menacing than the Winter Soldier: His dog.