What 50 Famous Musical Acts Looked Like at the Start of Their Careers
Looking at famous bands and musicians, it's easy to think that their talent has meant they've always lived a life of glamour and ease. But when looking at the origin stories of many of the most famous singers on the planet, it quickly becomes clear that anything but is the case.
While some musicians do enjoy relatively overnight success, the more common story is of those who had to work menial day jobs or struggle for years to get their music heard and taken seriously. Some of the most famous solo acts of today, from Beyonce to Rihanna to Lizzo, got their start as one of many members of a girl band. And although the frisson between members of groups like the Spice Girls was a significant part of their appeal, in the early days of some such bands, the chemistry was manufactured, as the bands formed in response to advertisements seeking members.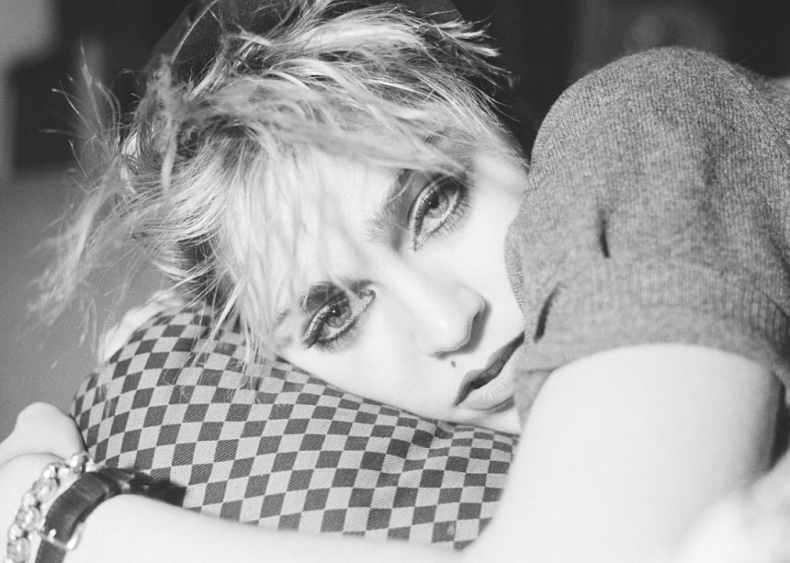 Stacker compiled a list of 50 famous musicians, bands, and singers whose early careers looked significantly different than they did at the apex of their fame, using primary news and music industry sources. From country to rap to pop music, scroll through for proof that where you start isn't always where you're going—at least not in the music world.
You may also like: Iconic one-hit wonders over the past 50 years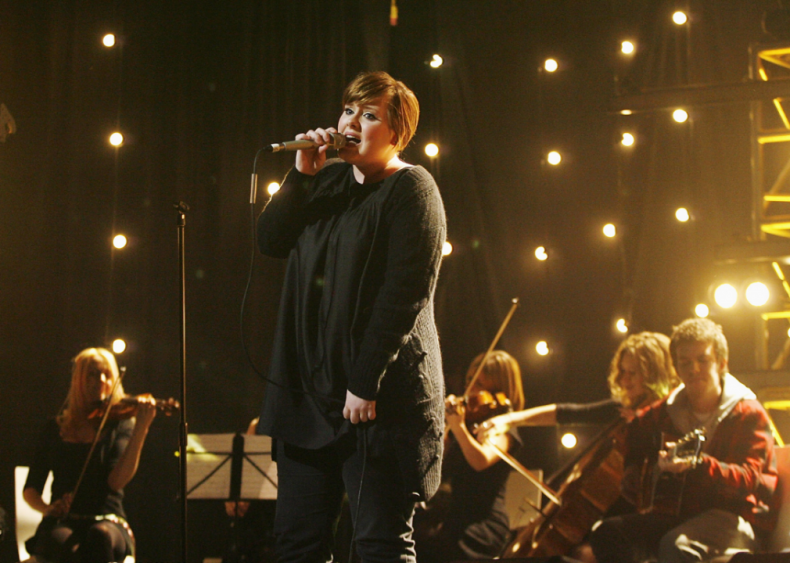 Adele
Today, legions of fans around the world breathlessly await new Adele music. But when she was first starting out, the singer had to get creative with how she promoted her music.
While attending the prestigious BRIT School for Performing Arts & Technology, Adele made a three-track demo for a class project that got posted on MySpace. That's where she caught the attention of a record label; she signed her first record deal right after graduation in 2006.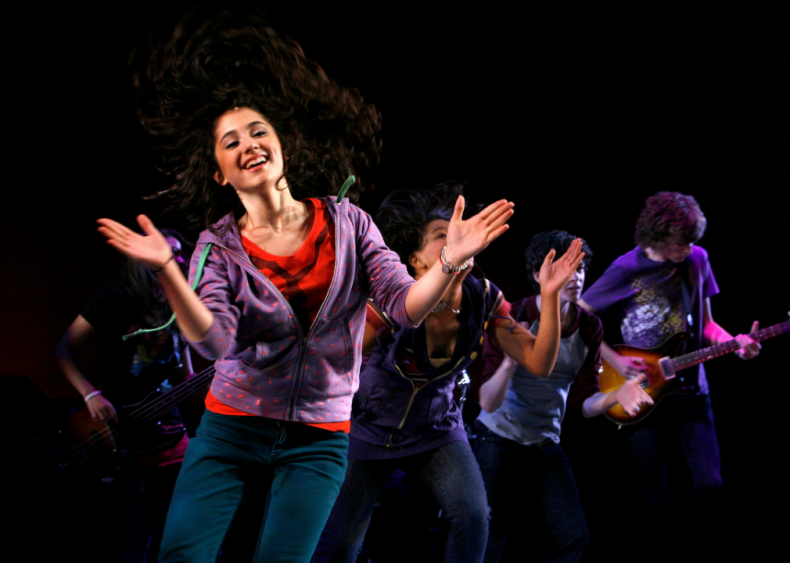 Ariana Grande
Ariana Grande is an edgy pop superstar today. But when she started out as a child singer, it was on a more wholesome track. Grande was a Nickelodeon child actress, who starred in the series Victorious for three years.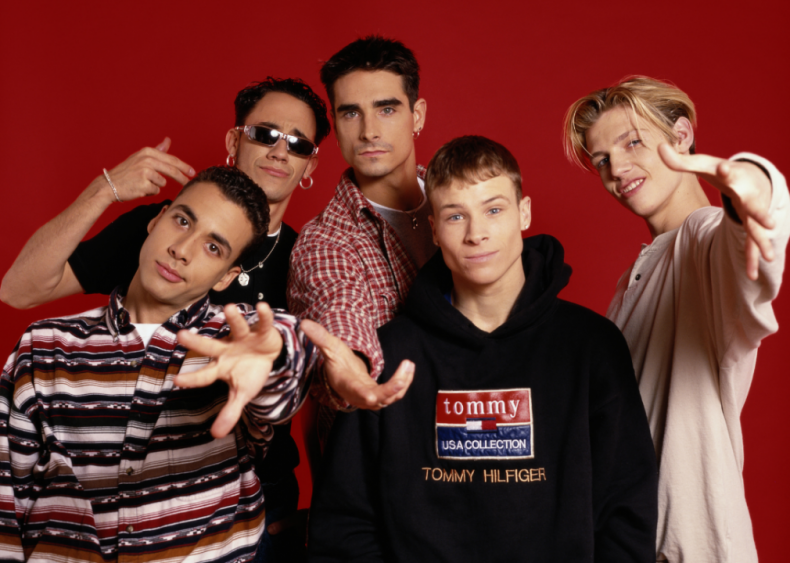 Backstreet Boys
Backstreet Boys came as a fivesome at the height of their fame. But the group was just a duo when starting out, composed of cousins Brian Littrell and Kevin Richardson. They two sang in local church choirs and state fairs, covering R&B bands, which influenced their later work with Howie Dorough, A.J. McLean, and Nick Carter.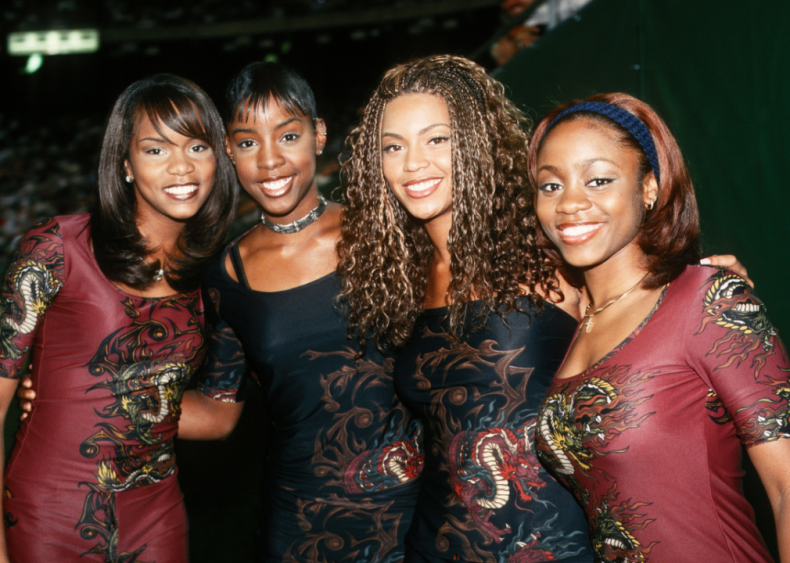 Beyonce
Beyonce is a one-named solo artist today. But when she started out, it was in the girl band Destiny's Child, which was famous in its own right before setting Beyonce on the path of global domination she has taken since.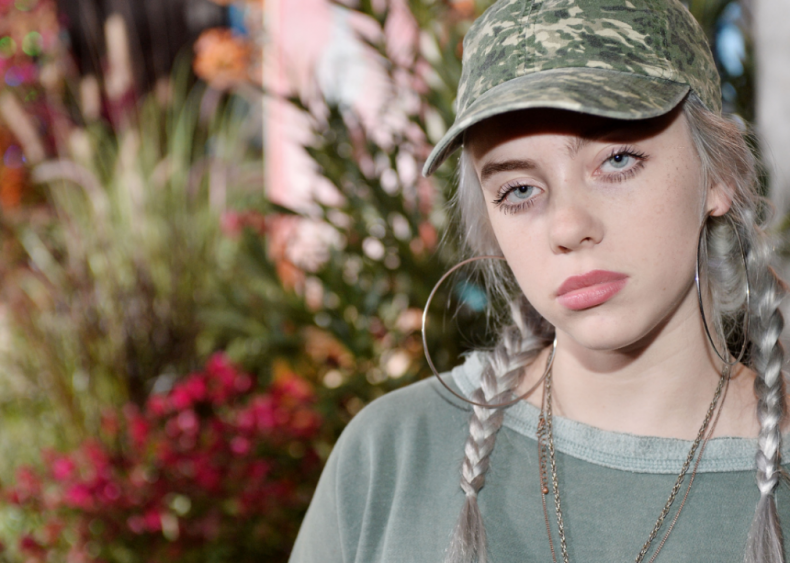 Billie Eilish
Billie Eilish is arguably one of the top musical artists of the past decade. But her early career was markedly tamer. Eilish got her start singing in the Los Angeles Children's Choir. Some of the recordings from her time in the choir appeared as samples on her early recordings.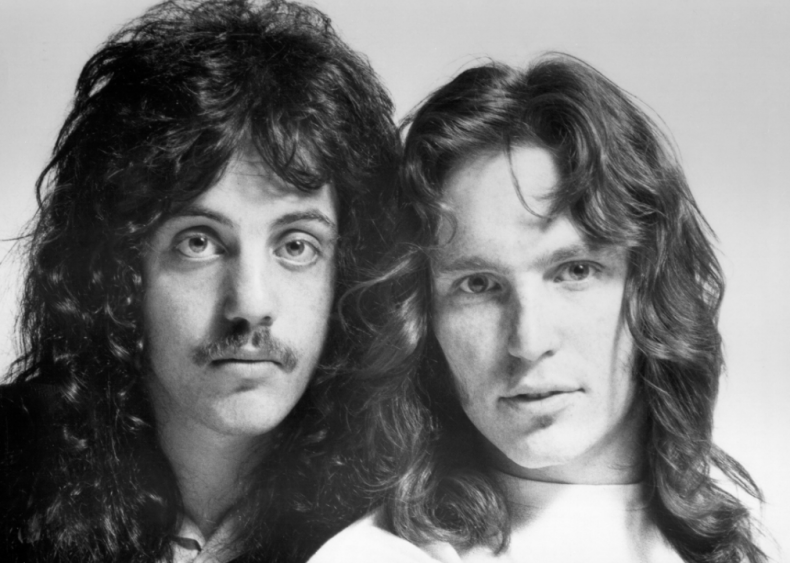 Billy Joel
From "Piano Man" to "Vienna," Billy Joel is known for his power ballads. But that hasn't always been the case. When Joel launched his career, it was as a member of the band Attila, which performed heavy metal songs.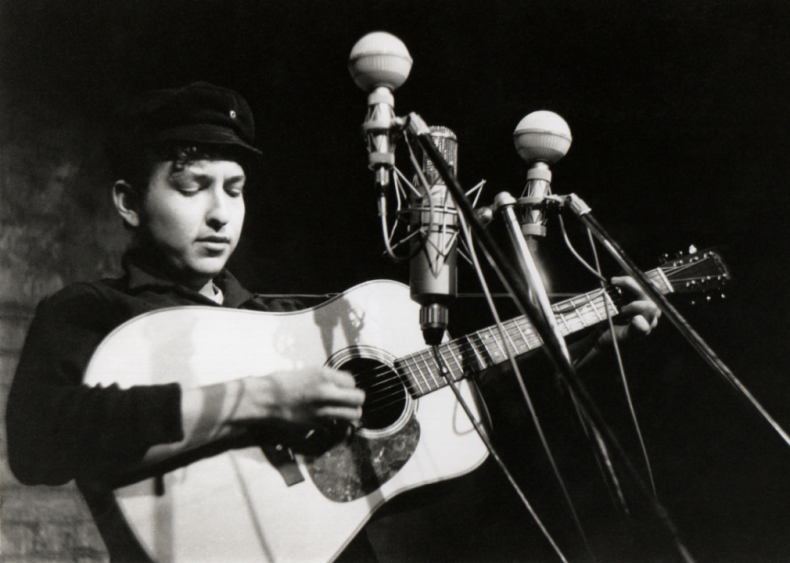 Bob Dylan
Bob Dylan is not only one of the most famous singers in the world, he's also won a Nobel Prize in literature for his songwriting in 2016. But fame wasn't on the agenda early in his career. A native of Minnesota, his interest in music began as a member of several different bands. After going solo and moving to New York in 1961, Dylan wandered around New York City's Greenwich Village, performing in tiny clubs and cafes before landing a record contract.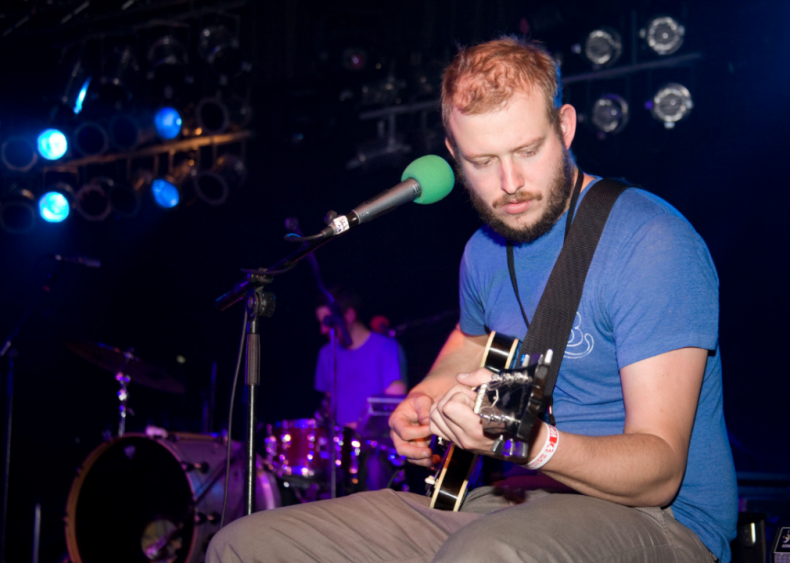 Bon Iver
Bon Iver is a beloved indie folk artist. To get his early album, For Emma, Forever Ago, out, however, he had to hole up far away from the world. Singer-songwriter Justin Vernon retreated to the woods in a cabin for several weeks, largely by himself, to write the album that would win him international fame.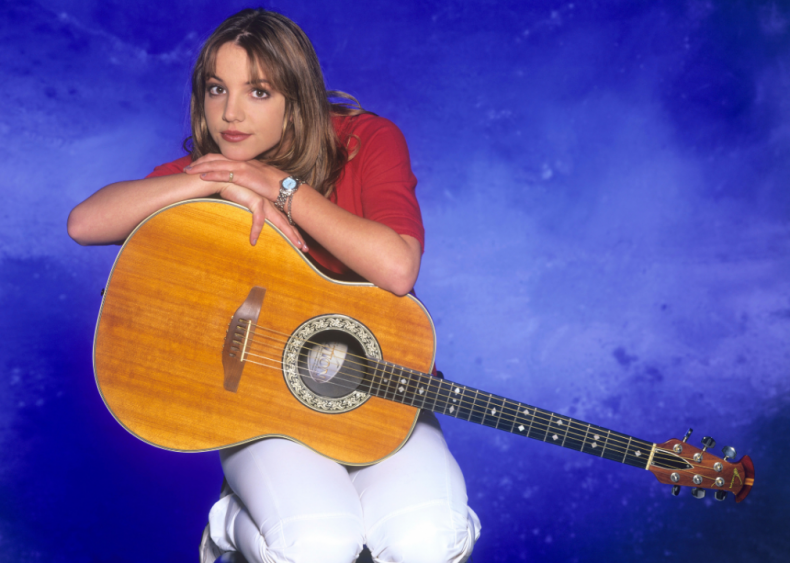 Britney Spears
Britney Spears is one of the most famous pop singers in the world today, known as much for the fight over her conservatorship as she is for her music. But when Britney was a teenager, she captured the public's attention with a stint on The Mickey Mouse Club—along with future boyfriend Justin Timberlake—before shocking and riveting the world with her turn as a sexy schoolgirl in her breakout single "Baby One More Time."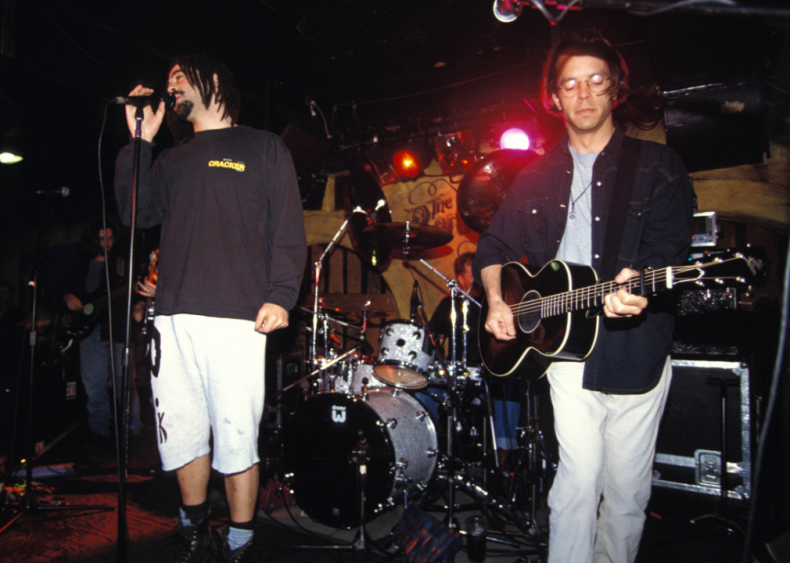 Counting Crows
From "American Girls" to "Mr. Jones," Counting Crows are known for songs that hew to the rock 'n' roll template. But the band actually got its start as an acoustic duo, influences of which can still be heard on songs such as "Round Here."
You may also like: The Bestselling Album From the Last 65 Years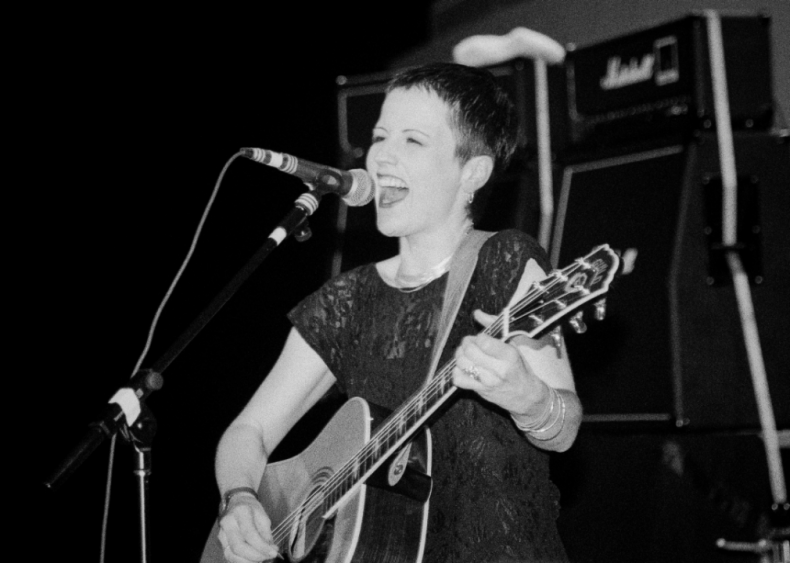 The Cranberries
The Cranberries began as an all-male band struggling to break through the music scene in the early 1990s. It wasn't until bandmates found a female singer, via an advertisement, and recorded the single "Linger" with her that the band found its footing and shot to fame.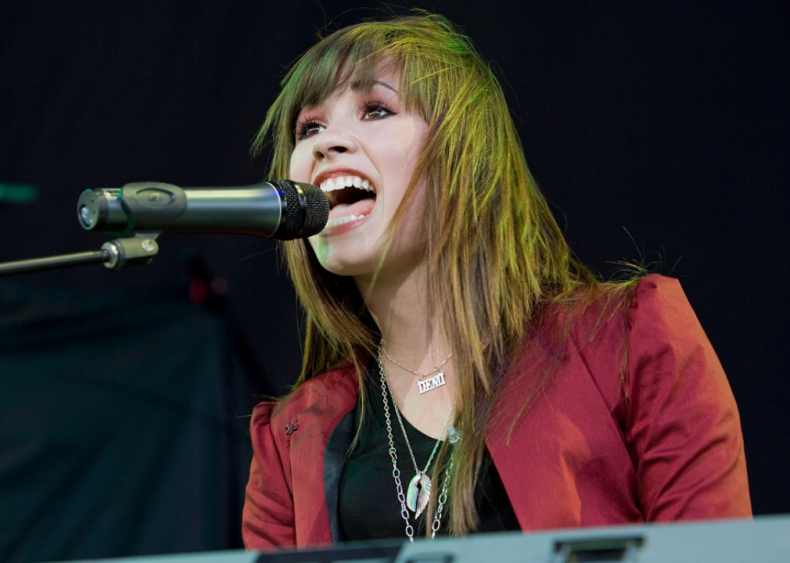 Demi Lovato
Demi Lovato is a mega-star singer of rock ballad music with an edgy look today. But, this isn't the way their career began. They got their start at just 7 years old on the television show Barney and Friends. Lovato went on to appear in other films before breaking into the music industry.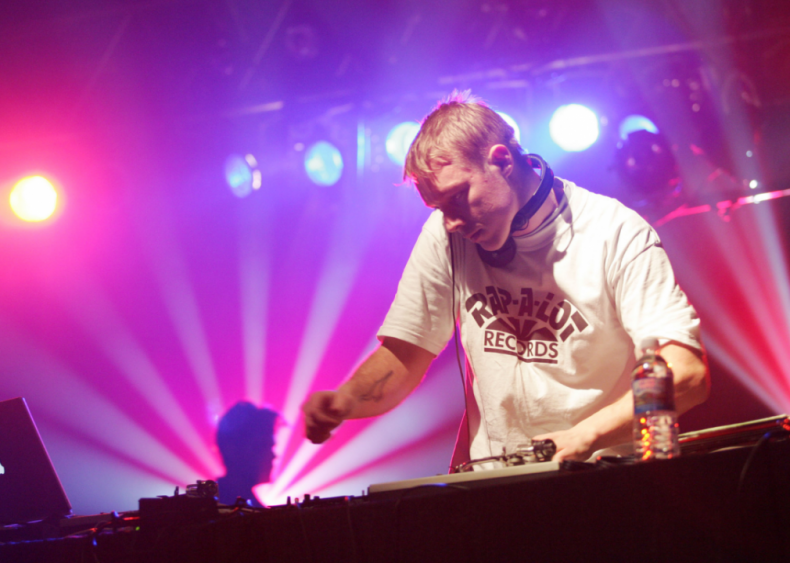 Diplo
Born Thomas Wesley Pentz, Diplo today has a net worth of around $30 million. The songwriter and record producer started as a disc jockey for his local college radio station. He stole records from that station to assist his own budding career as a songwriter and music collaborator with top names in the industry.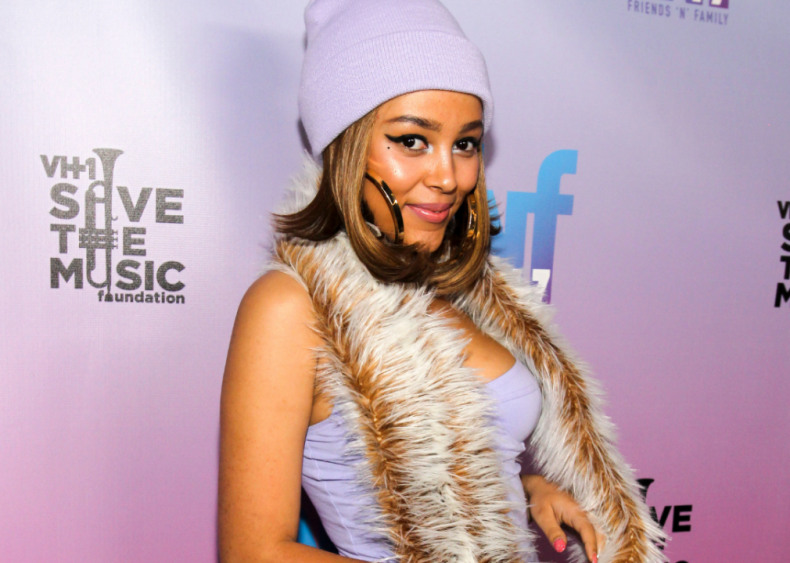 Doja Cat
Doja Cat is a superstar today, but her path to fame hasn't been easy. She remembers her early years as a musician as "messy," and involving dropping out of school and keeping erratic hours as she scoured the internet for beats and instrumentals to use in her own music.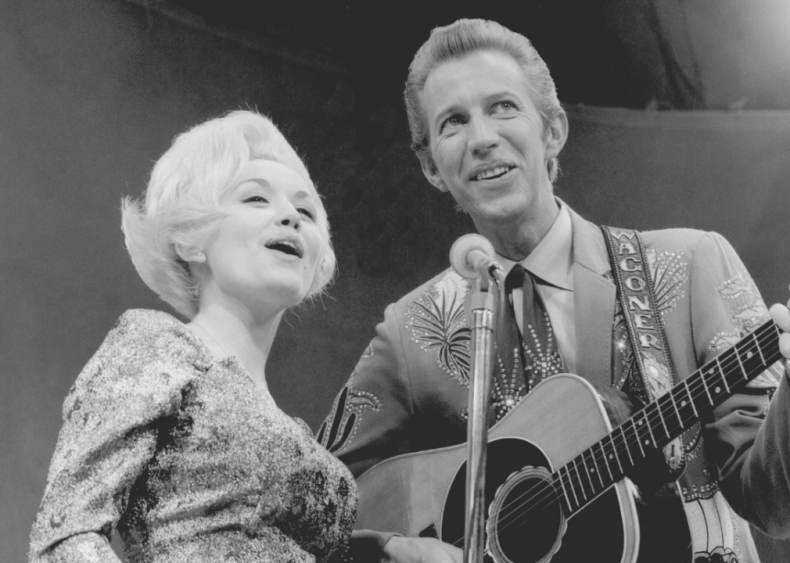 Dolly Parton
Dolly Parton is the grand dame of country music. Her success is the result of many years of hard work, which started at an early age. When Parton was just a teenager, she earned herself a spot on stage at the Grand Ole Opry in Nashville, Tennessee, and made several recordings. But they were not early hits, and it would take Parton years longer to become a household name.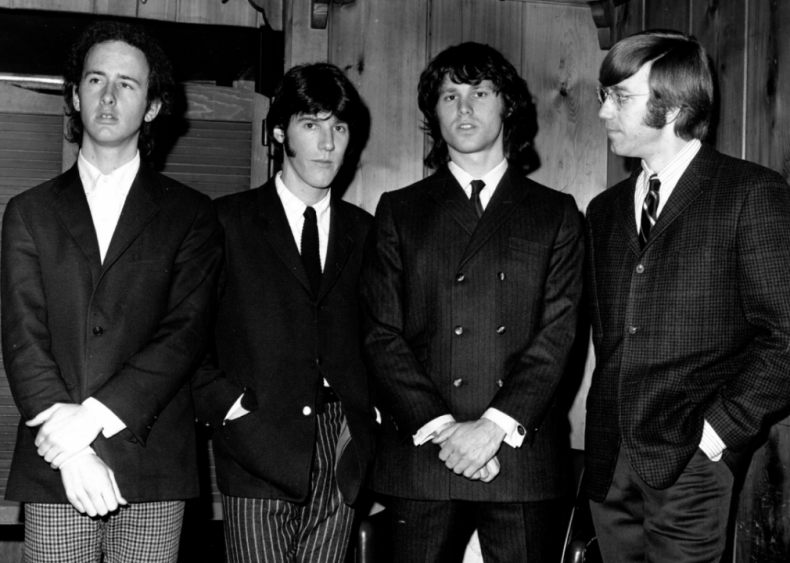 The Doors
The earliest iteration of the Doors lacked its most famous member when the Manzarek brothers—Jim, Rick and Ray—started recording as Rick and the Ravens. It wasn't until they met Jim Morrisson by chance on Venice Beach in California that they formed the Doors, and their careers skyrocketed with the 1967 hit "Light My Fire."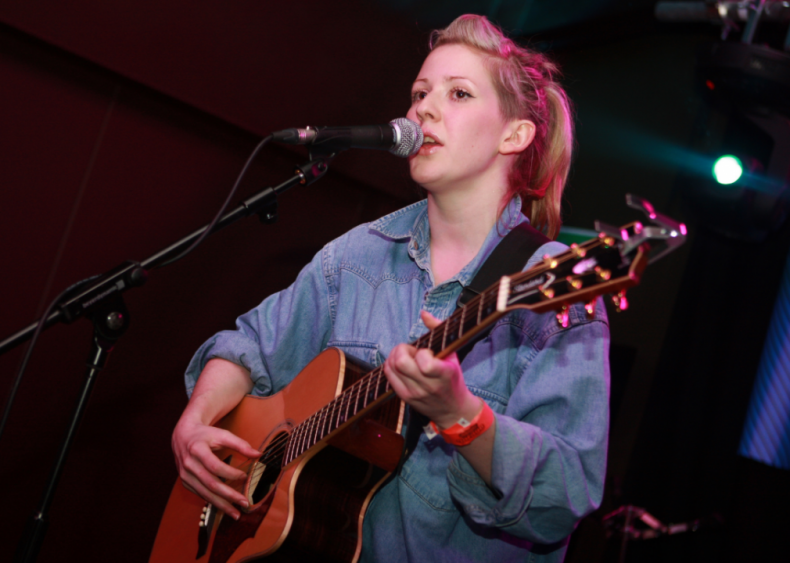 Ellie Goulding
British singer Ellie Goulding is renowned today. But not everyone has always seen her talent. When Goulding was in high school, she generally aced all of her classes. She did fail one surprising subject however, and that was music. According to Goulding, she only wanted to play her guitar and sing.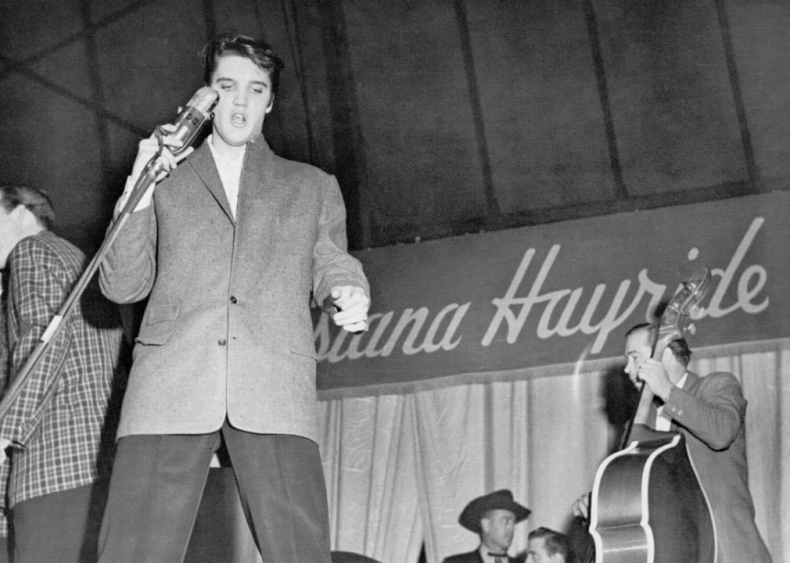 Elvis Presley
Elvis was one of the biggest superstars in American music, hitting it big in the postwar era with his distinctive croon. When he was first starting out, however, he had to work odd jobs to make ends meet. Elvis traveled around the South singing where he could while working these jobs. His first record was "That's All Right," but his first hit was "Heartbreak Hotel."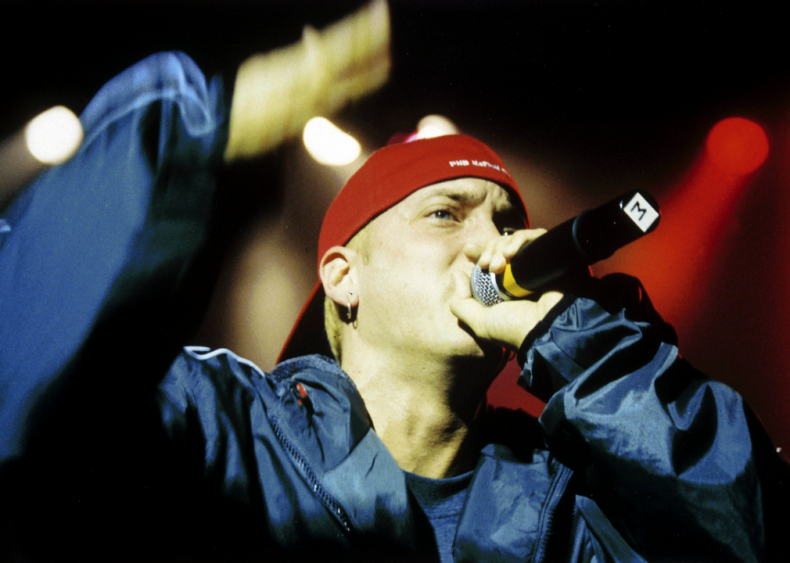 Eminem
Eminem, otherwise known as Marshall Mathers, has said he began rapping at 4. He cut his chops in rap battles—an era memorialized in the film 8 Mile —but struggled to gain traction, performing in basements and underground clubs. It wasn't until he concocted an alter ego—Slim Shady, who said whatever he wanted—that his music really took off.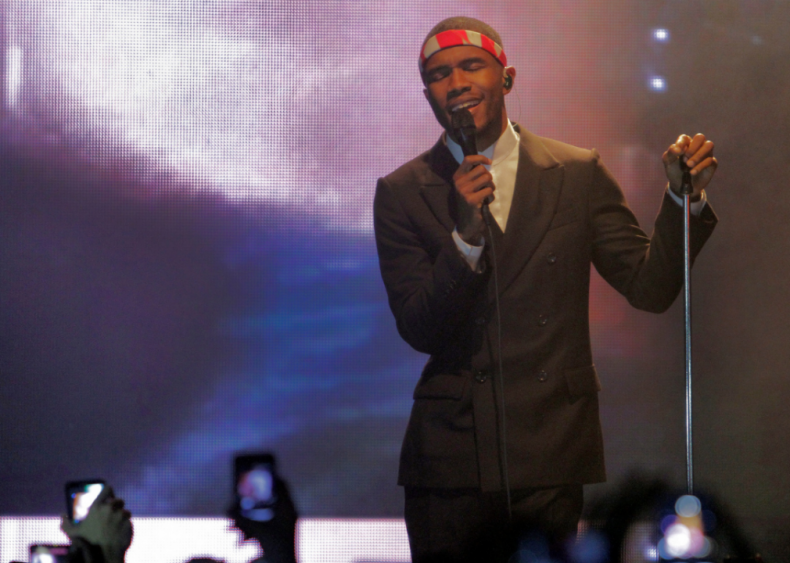 Frank Ocean
Frank Ocean is a household name at this point. But when the singer was first starting out, he wrote songs for other superstars. Some of the beneficiaries of Ocean's early talent include Justin Bieber and Beyonce.
You may also like: 100 Years of Country Music History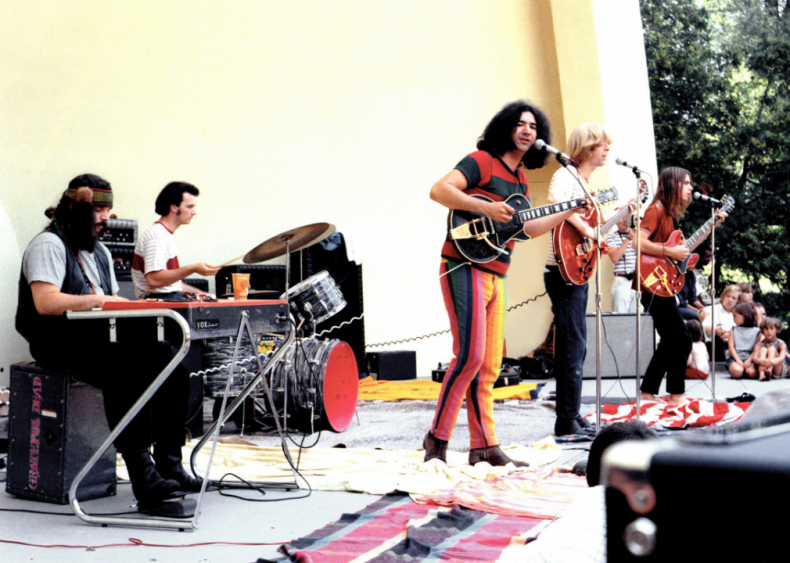 The Grateful Dead
The Grateful Dead has one of the most paradoxical names in music. Before the group started touring under that famous moniker, the band was called the Warlocks, which itself derived from an earlier jug band called Mother McCree's Uptown Jug Champions.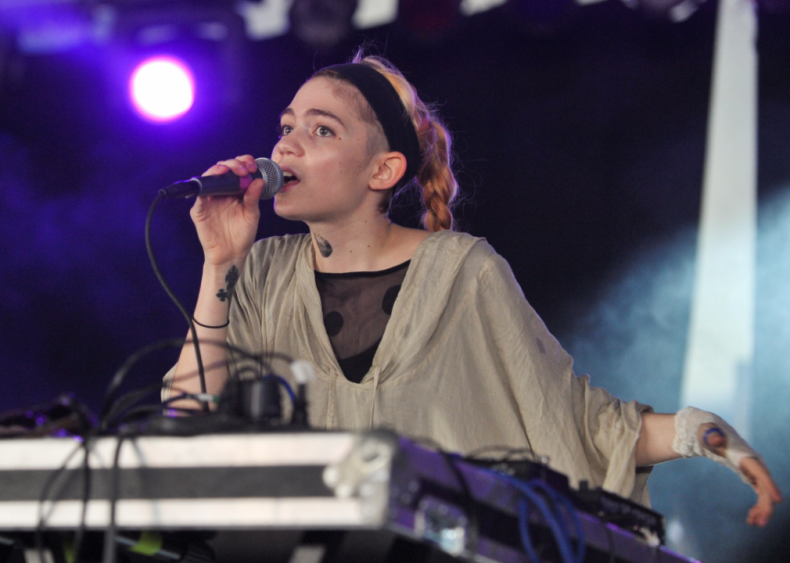 Grimes
Grimes is a megastar singer and partner to Elon Musk. Once upon a time, Claire Boucher was a neuroscience student in Canada. While attending McGill University in Montreal and pursuing her studies, Boucher fell into performing and created her stage name Grimes.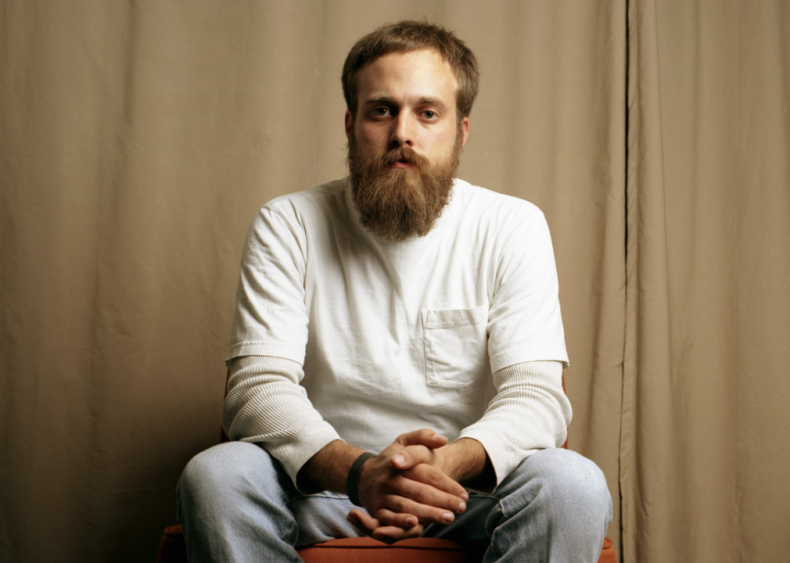 Iron & Wine
Iron & Wine songs have been featured in some of the biggest Hollywood productions around, including Twilight. But when singer Sam Beam was starting out, he had a limited range of equipment to work with. His stripped-down acoustic style originated out of his makeshift home studio, in which he had been writing songs for seven years before ever trying to record any.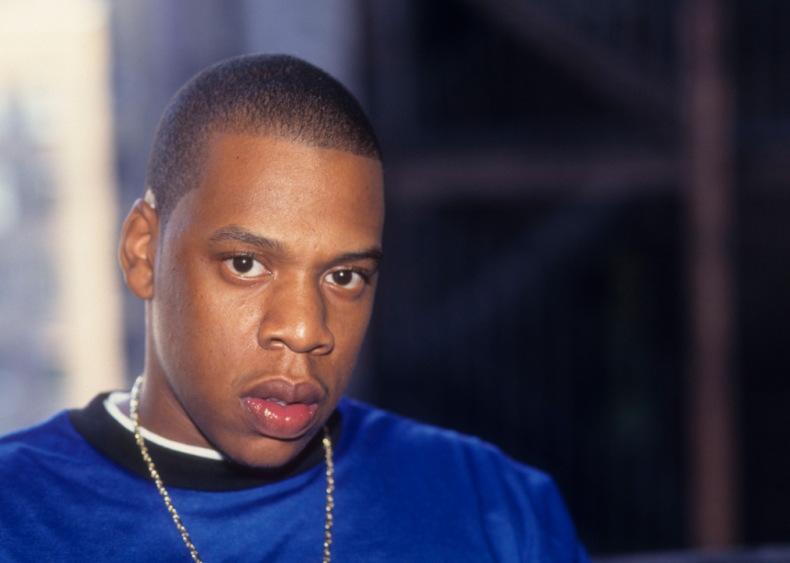 Jay-Z
Jay-Z can command the attention of the world any time he drops a new single. That wasn't always the case. When he was first starting out, he actually went so far as to create a record label before dropping a song, which guaranteed that he would get it made.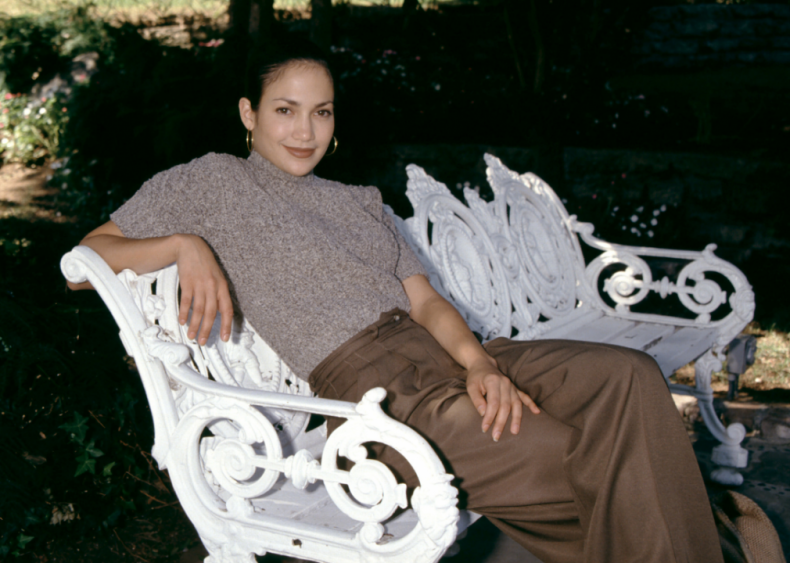 Jennifer Lopez
Many singers and musicians transition from music into acting. Jennifer Lopez went in the other direction. The pop diva's earliest work was on screen, with a film debut at 16, and subsequent work that eventually led to her big break in Selena, which helped her cross over into music.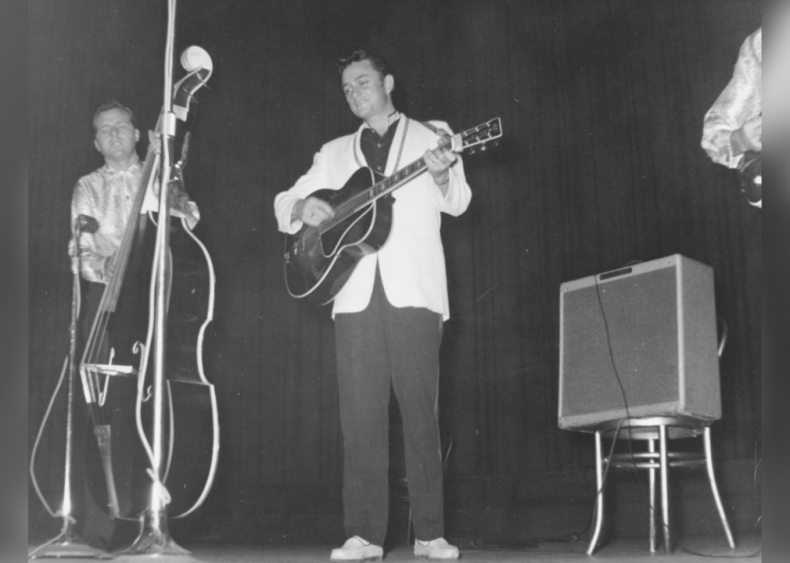 Johnny Cash
Johnny Cash became known as an iconic American country, folk, and rock singer in the 1950s. But he actually got his start abroad. Cash taught himself to play the guitar and write songs while stationed in Germany serving in the U. S. Air Force.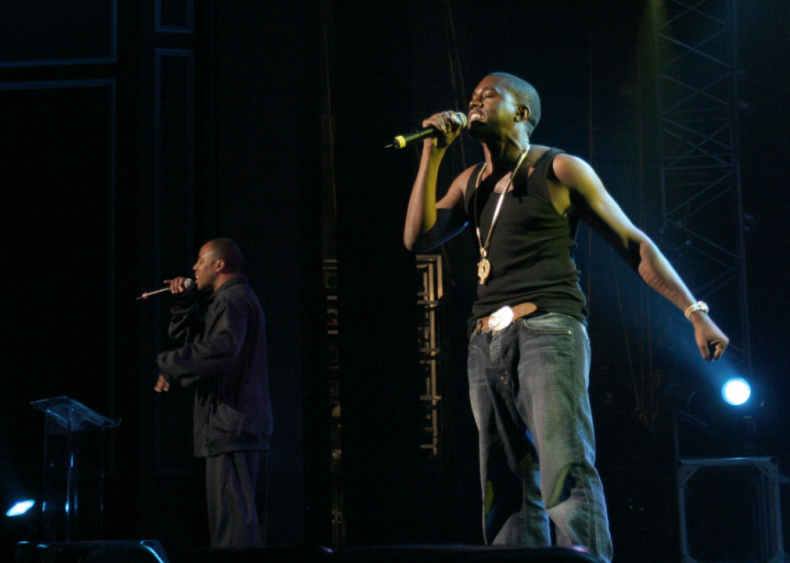 Kanye West
Kanye West is a one-man show. He is known as much for being Kanye as he is for his music. But in his early career, Kanye was just one in a crowd, specifically in a group aptly titled The Go Getters, which was composed of numerous Chicago-area rappers.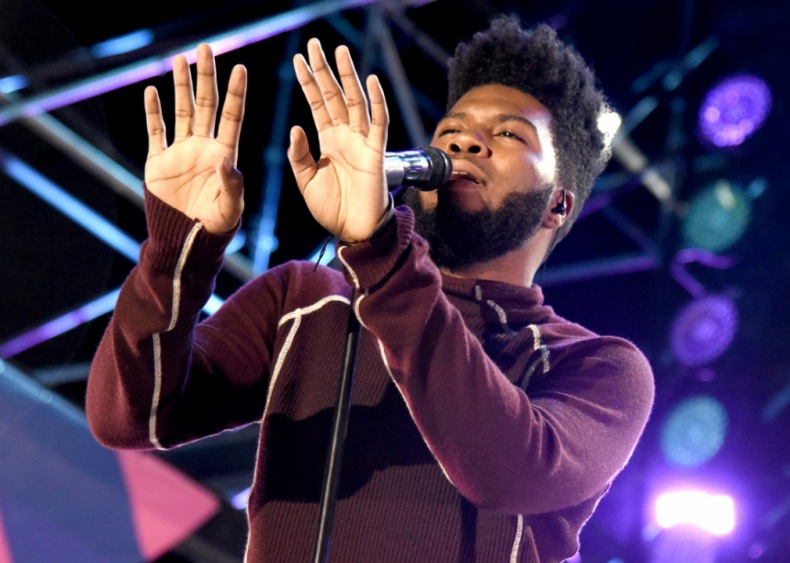 Khalid
Khalid began singing in high school. Within one year, between 2015 and 2016, the singer went from singing for a modest audience on SoundCloud while attending school to being signed by A&R Records—a distinction he achieved when he was just 17.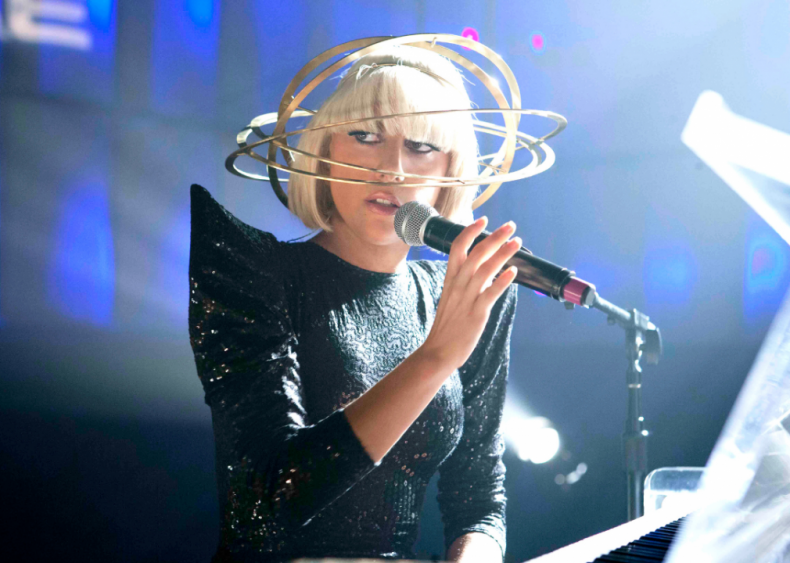 Lady Gaga
When Lady Gaga started performing, it was in a more intimate and pared-down style she has since called "boring." Having trouble gaining traction on the Lower East Side club scene in which she was singing, she gave herself the stage name Lady Gaga, developed a theatrical style, and watched her career take off.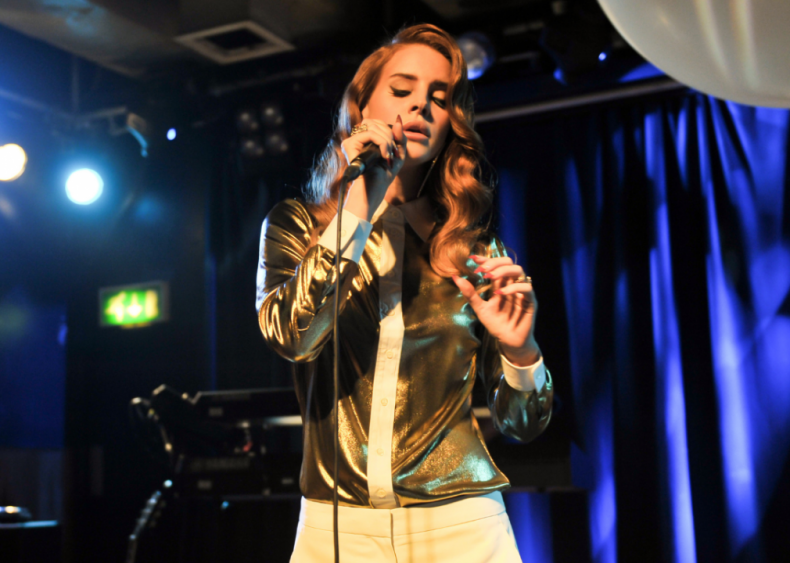 Lana del Rey
Lana del Rey has legions of devoted fans around the world and is famous for her velvet smooth voice. When Lana was just starting out, not everyone recognized her talent. She lost an early songwriting competition in 2006, but one judge in the competition saw serious potential and helped her record a demo. The rest, as they say, is history.
You may also like: How the Richest Person in Each State Made Their Fortune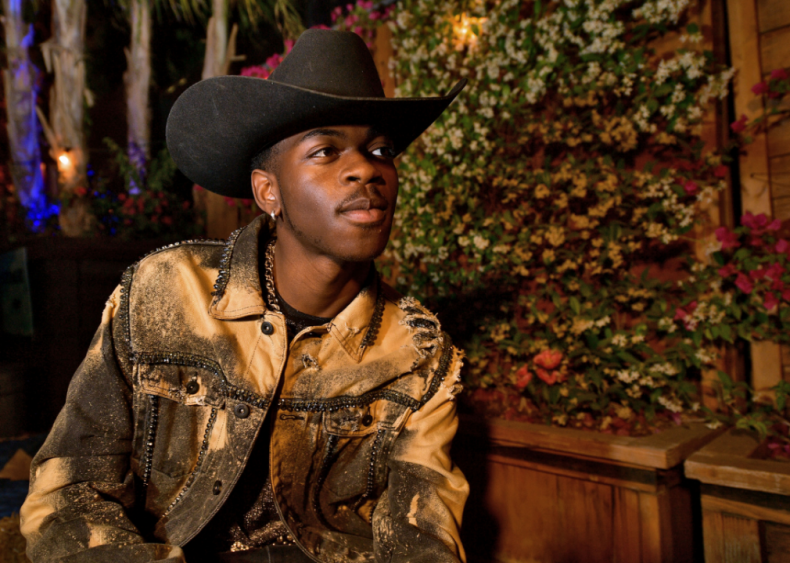 Lil Nas X
Lil Nas X is a global rap star phenomenon. Just before he got his big break in 2018, with "Old Town Road," he was in a dark place: His sister kicked him out of her house and he moved in with another sibling, at whose house he was exposed to domestic violence nearly every day. Without money to promote his songs, he turned to TikTok and memes to market them, which contributed to their meteoric rise.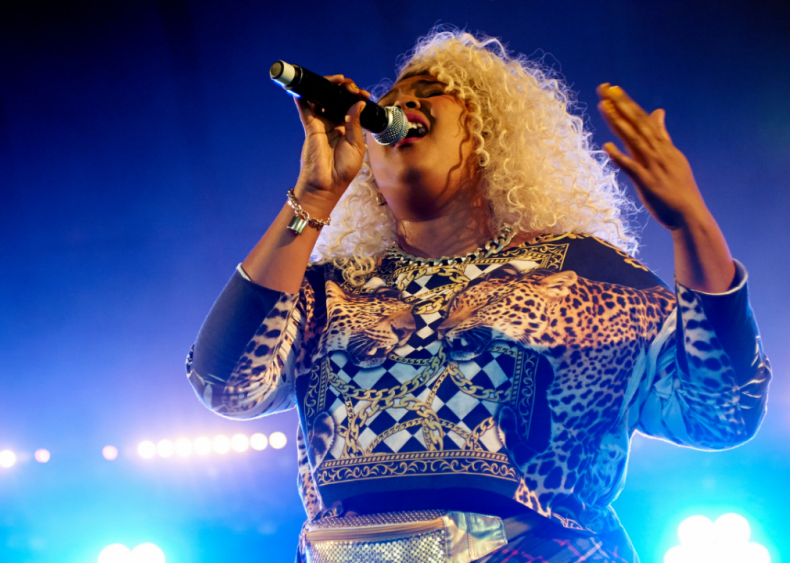 Lizzo
Lizzo is so famous as an individual she doesn't even need a last name. But when Lizzo got her start, she was just 14 and performing in a girl's rap group. The group's name was the Cornrow Clique—and unlike Lizzo's later career, didn't gain any traction.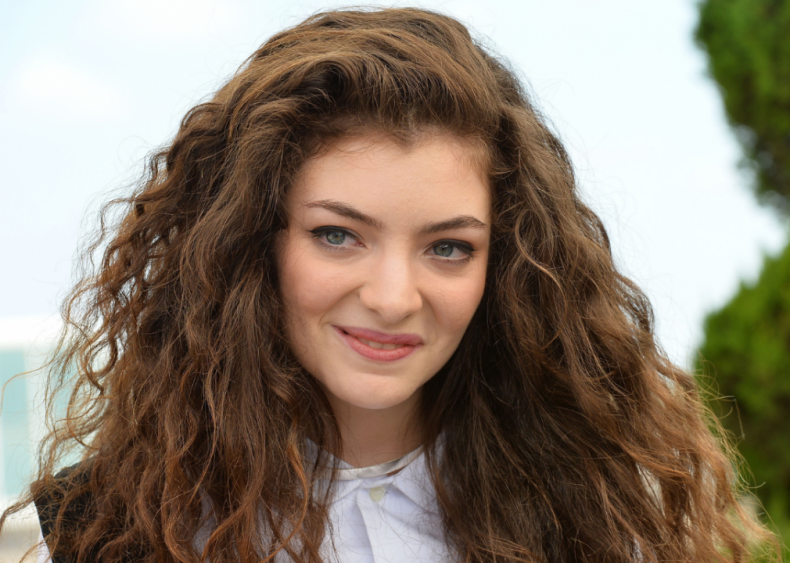 Lorde
Today, Lorde is a household name. When she started out, her origins were more modest. Lorde's first musical recognition came from winning a school talent show competition with a friend whom she went on to perform cover songs with on the local radio show.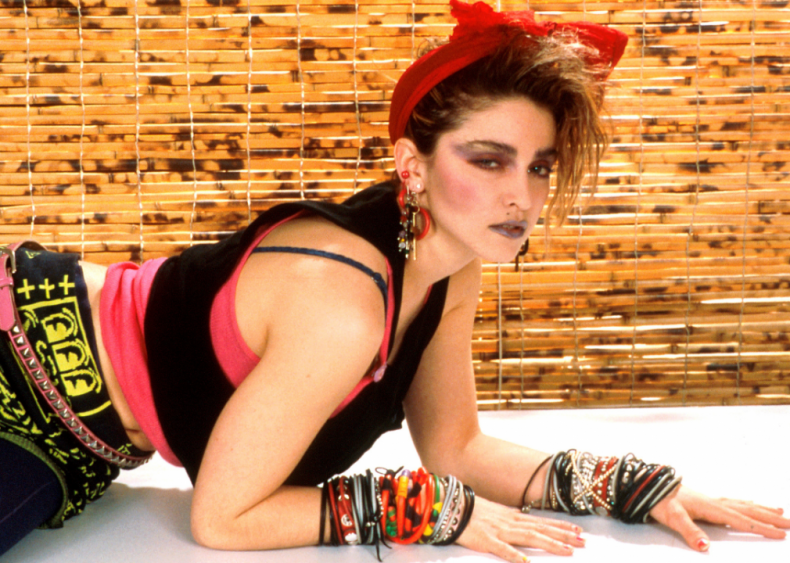 Madonna
One of the most famous singers in the world today, Madonna Cicone is also one of the wealthiest. That hasn't always been the case. When Madonna moved to New York City in the late 1970s at 19, she had just $35 in her pocket. That didn't stop her. She became fast and close friends with some of the most famous artists of the time before she skyrocketed to fame, including Keith Haring and Andy Warhol.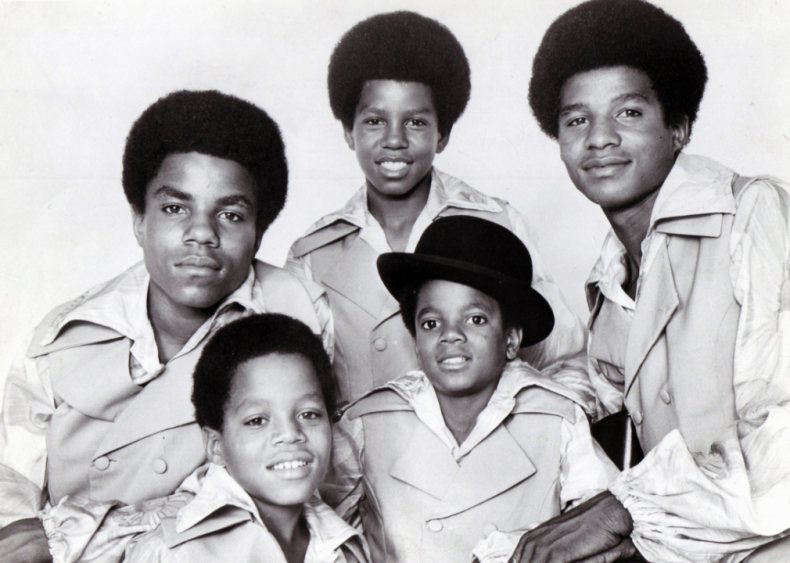 Michael Jackson
Michael Jackson developed a distinctive persona as one of the most famous singers of the late 20th century. But when he started out, his father promoted Michael and his four brothers as a singing group called The Jackson 5, which had achieved success by the time Michael was just 11.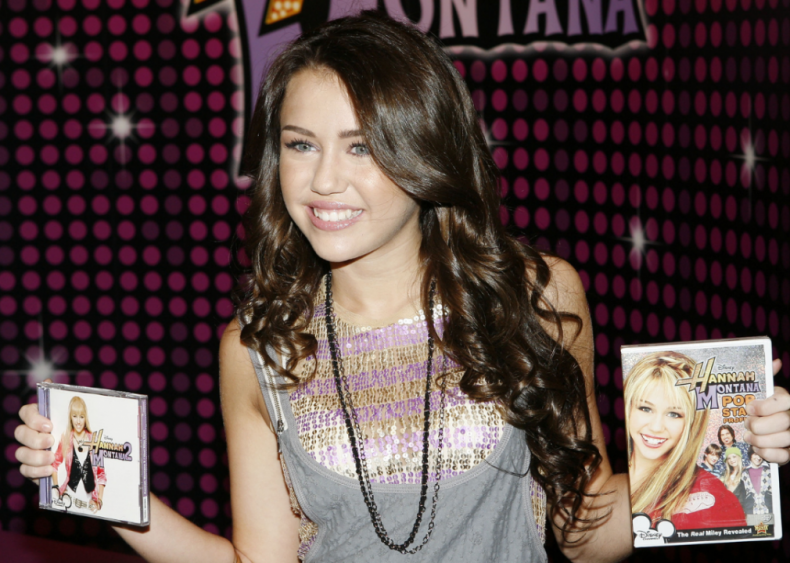 Miley Cyrus
Miley Cyrus has become known for her sometimes wild behavior, including pole dancing at the Teen Choice Awards. She shot to fame via a more wholesome route, by nabbing the lead role in the Disney Channel series Hannah Montana.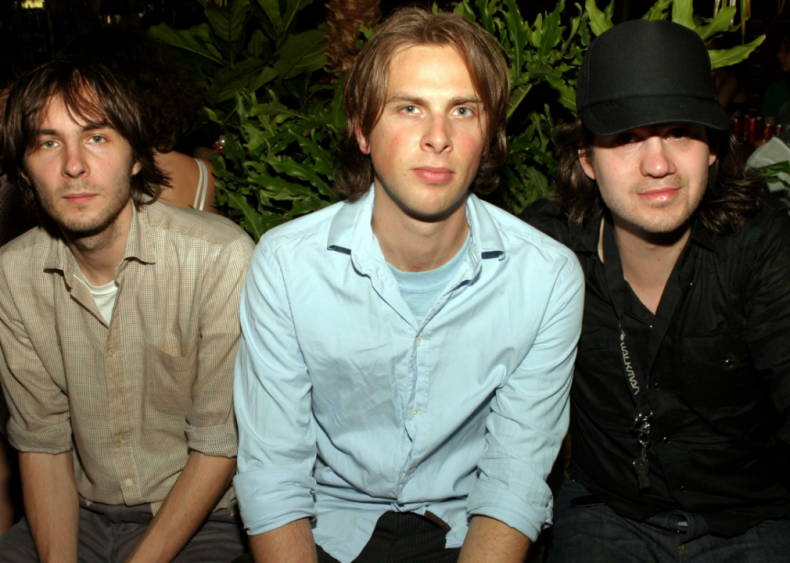 Phoenix
Phoenix is a famous rock band whose songs have been featured in Sofia Coppola movies. But when the band got its start, it was in decidedly less glamorous environs. The band's early songs were recorded in a garage in the Paris suburbs.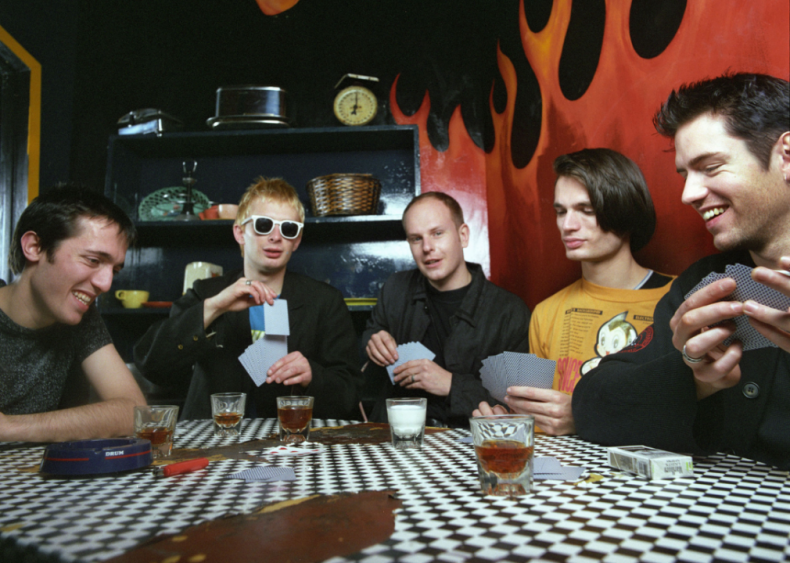 Radiohead
Just a bunch of high school friends playing music together evolved into Radiohead, one of the most famous rock bands in the world. After high school, bandmates went off to universities and had separate lives before eventually reuniting and becoming a global sensation.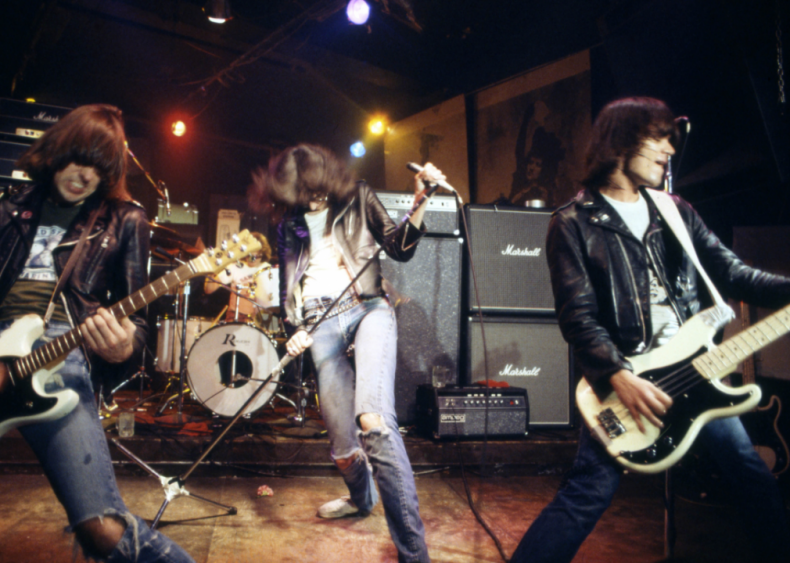 The Ramones
The Ramones shot to fame in the 1970s at the rock club KGBG in the East Village of New York. The punk rock band got its start in decidedly less glamorous venues—the group's roots were laid across the East River in Forest Hill, Queens.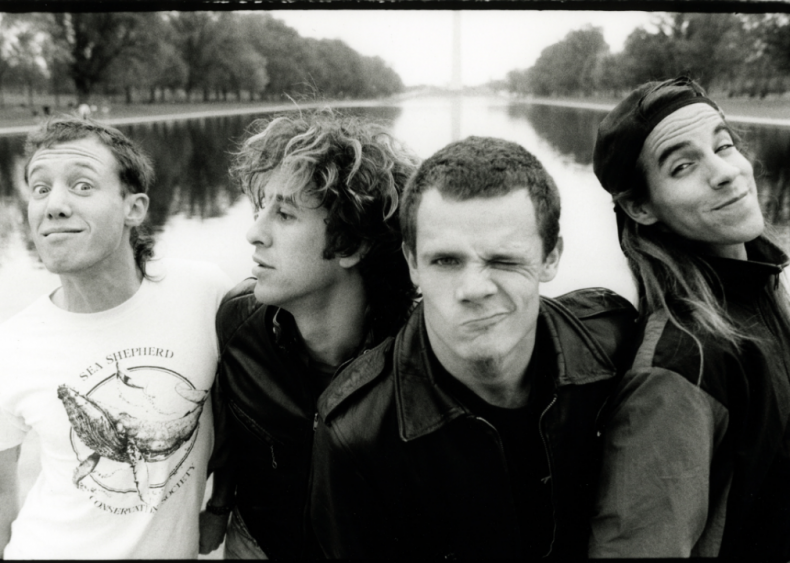 The Red Hot Chili Peppers
The Red Hot Chili Peppers became one of the most iconic bands of the 1990s. When the group started out, it didn't even have a consistent roster of members. Bandmates came and went frequently throughout the 1980s before losing one founding member to a heroin overdose in 1988.
You may also like: The 25 Best Bob Dylan Albums of All Time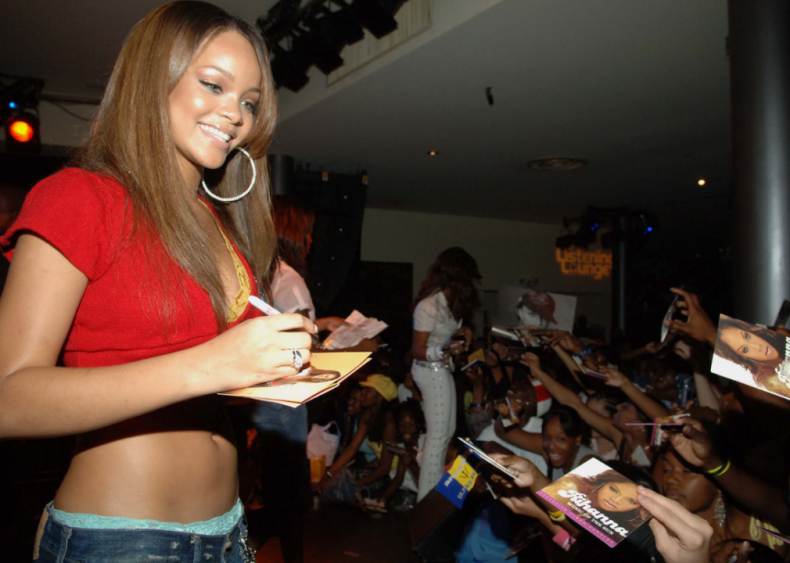 Rihanna
Rihanna is an icon known all over the world for her edge and style. But she started off her career slightly less in the spotlight. Rihanna was originally one of three members of a girl band she started with two classmates. When they got an audition for a producer visiting Barbados, where Rihanna was born and raised, he spotted her talent, and her solo career took off.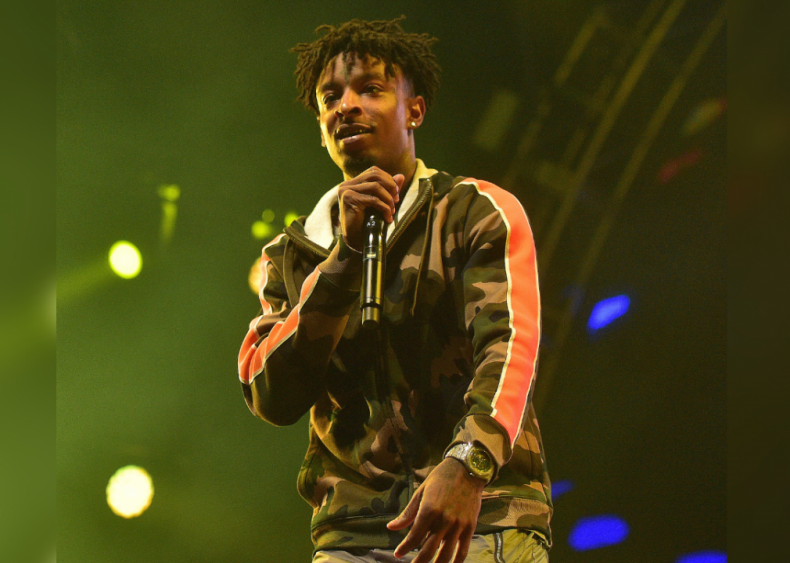 21 Savage
Famous rapper 21 Savage likely has no problem paying the bills today. Starting out at the age of 21, however, he had to get help from a very special benefactor. 21 Savage was inspired to begin rapping after the death of his friend in a shootout, and his early career was subsidized by the late friend's uncle.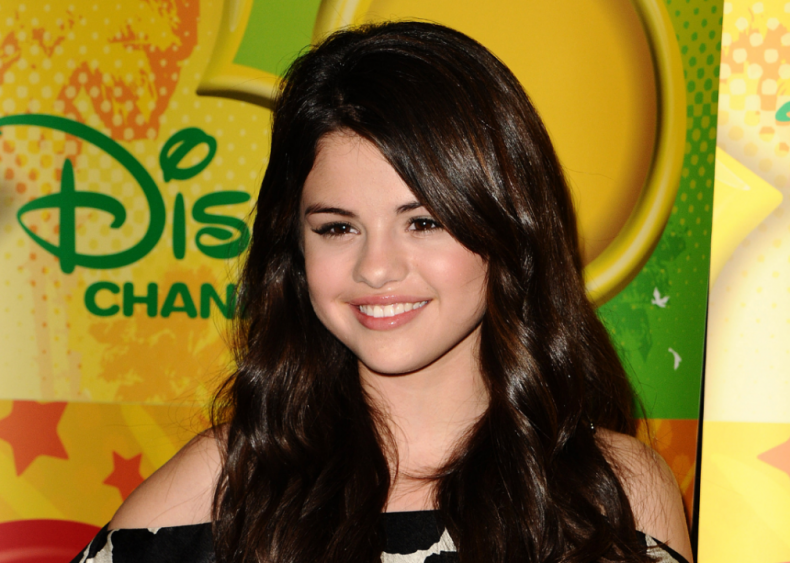 Selena Gomez
Selena Gomez has found her identity. When she sings, she's known as Selena Gomez. But the pop superstar's earliest work was on behalf of a broader entity. Gomez sang on Disney shows, including the Wizards of Waverly Place, for which she sang the theme song.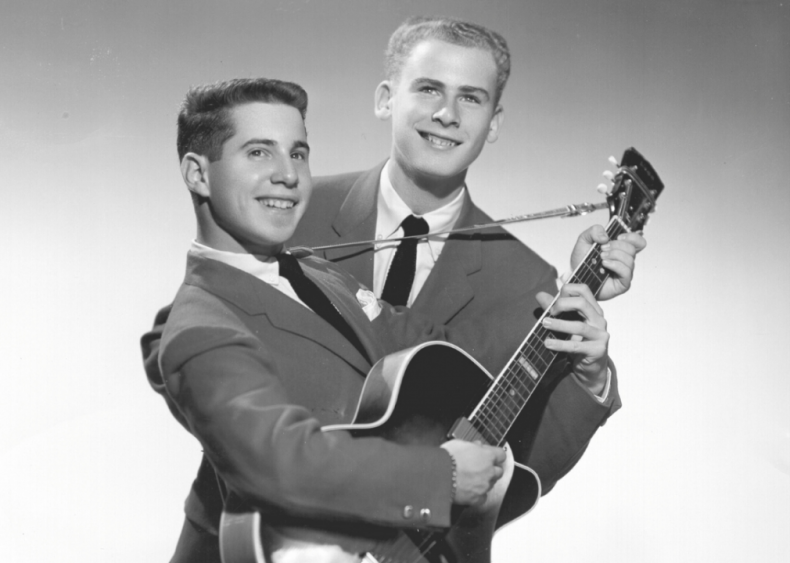 Simon & Garfunkel
Simon & Garfunkel is the title the beloved artists Paul Simon and Art Garfunkel performed as before their band dissolved in acrimony. But before they were Simon & Garfunkel, the duo performed as Tom & Jerry.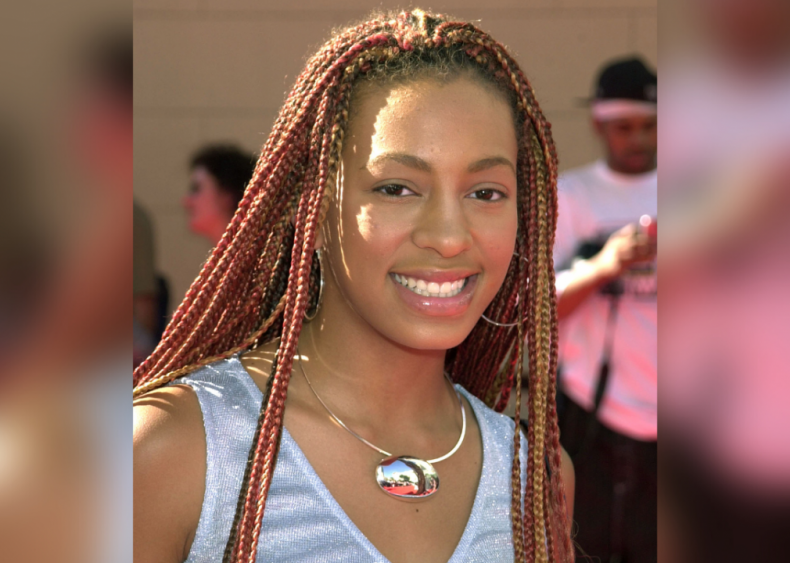 Solange
Solange is a bona fide star today. When she released her first album at 16, Solo Star, it was only a moderate success. She worked hard on her second album, released six years later, which became a critical and commercial success.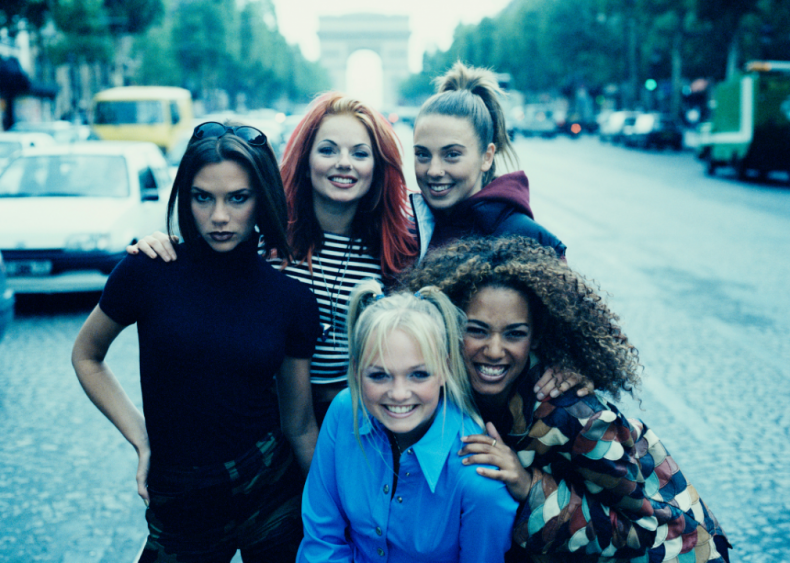 The Spice Girls
The Spice Girls were so famous in the 1990s that they starred in a box office smash movie based entirely on themselves and their fame. Although their interpersonal dynamics and message of "girl power" were a key part of their appeal, the group actually came together inorganically. They started out as strangers, who had all answered an ad in 1993, seeking to manufacture a girl band.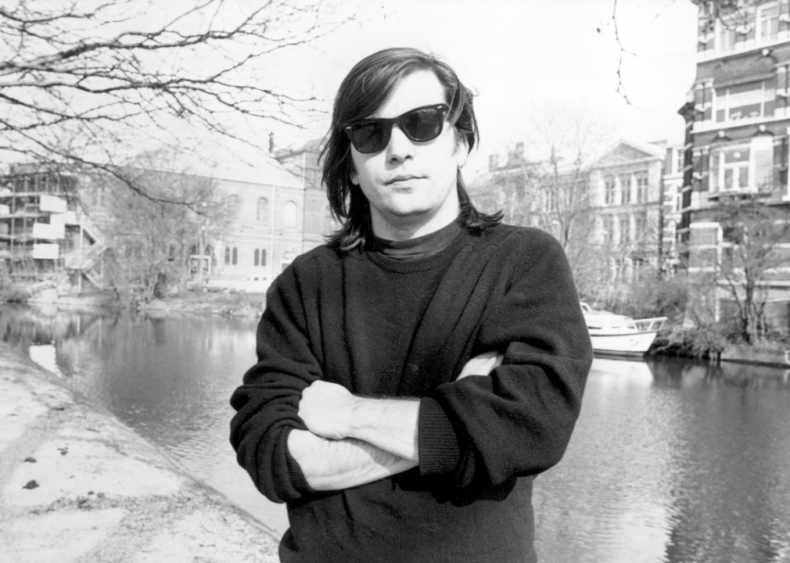 Steve Earle
Steve Earle is beloved by country music fans today. Despite his prodigious talent from an early age, Earle was an anti-war activist, and his politics clashed with those of many country music fans, creating a tense relationship between singer and fans.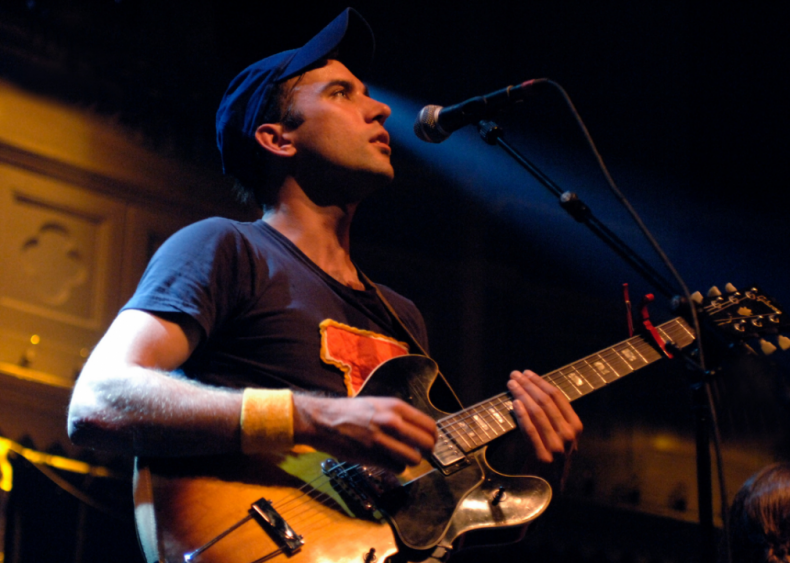 Sufjan Stevens
Sufjan Stevens is known today for his troubling, haunting solo melodies. But when he first broke into the music world just out of college, it was with a full band. Marzuki was a folk rock band, which released two albums before Stevens decided to strike out on his own.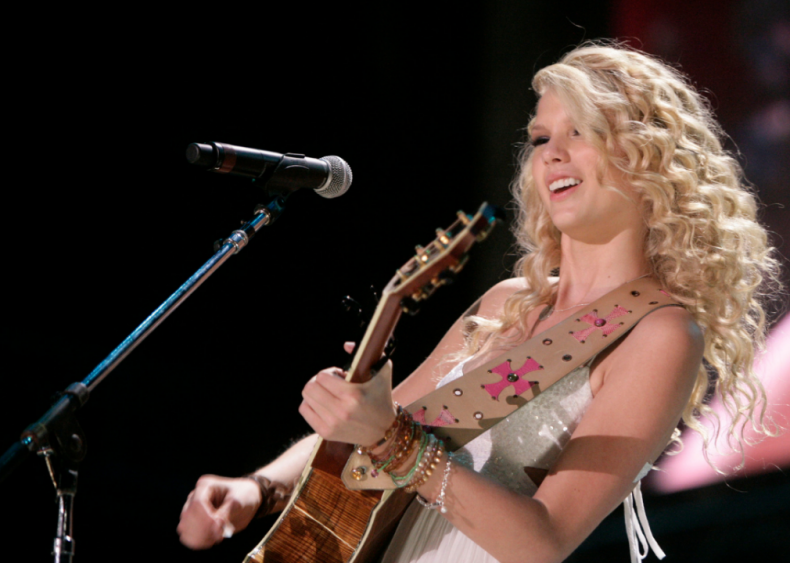 Taylor Swift
Taylor Swift has had a charmed and illustrious career, even becoming the youngest person ever to strike a record deal, which she did when she was 14. What was her first job? She worked at her family's Christmas tree farm, where her job was to pick insects off the trees.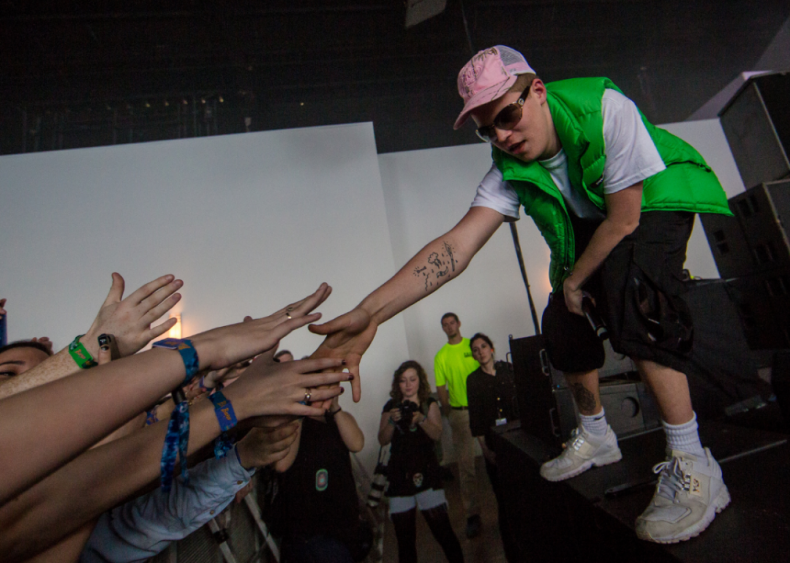 Yung Lean
The Swedish rapper Yung Lean is widely influential today, with access to all the recording equipment and distribution platforms he could ever want. But when he was starting out at 16, he recorded in his basement and began distributing his music on Soundcloud, where he started attracting attention.