What Is Absher? The Google-approved Saudi Government App That Tracks Women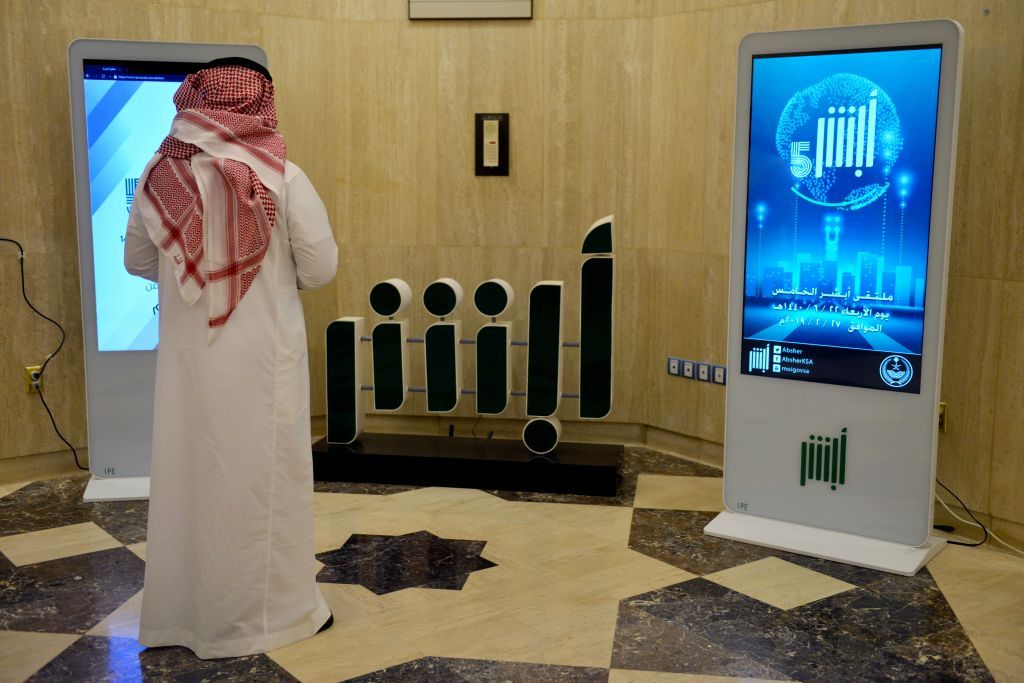 Google has said it will not remove the controversial Saudi government app Absher from the Google Play store.
U.S. lawmakers have put pressure on Google and Apple, which also provides the app through its iTunes store, to remove the software. It has been criticized by human rights groups and politicians in Washington alike for facilitating discrimination against women in Saudi Arabia.
Following a February 28 deadline, which 14 members of Congress gave to the tech companies to remove Absher, Google told Representative Jackie Speier that the service will remain on its platform, Business Insider reported.
The American multinational told the California Democrat that, after reviewing the app, it found that Absher did not violate any agreements and could remain. Over one week ago Speier and fellow representatives including Ilhan Omar, Rashida Tlaib and Katherine Clark wrote to Google and Apple saying that the U.S. tech companies had allowed themselves to become "accomplices in the oppression of Saudi Arabian women" by carrying Absher.
According to Time, Absher was released by the Saudi Government in 2015. The app is listed under "productivity" by both Apple and Google and essentially acts as a gateway for Saudi citizens to use Ministry of Interior services. The app is described as "the official individuals eServices Mobile Application that provide[s] the services of Absher portal in Kingdom of Saudi Arabia."
The app speeds up tasks such as checking mail, registering vehicles, applying for visas and making government appointments. However, the app is controversial because it also facilitates the country's guardianship laws, regulations that mean women have to ask permission to travel from male relatives. Using the app, male guardians can grant or revoke a woman's permission to travel and, crucially, set an SMS alert, registering a woman's passport number, if they attempt to travel abroad.
"It is hardly news that the Saudi monarchy seeks to restrict and repress Saudi women," Senator Ron Wyden wrote to Sundar Pichai and Tim Cook, the CEOs of Google and Apple respectively, in February. "But American companies should not enable or facilitate the Saudi government's patriarchy," he added.
Saudi users of the app have defended it from criticism in the U.S. The Riyadh-based Arab News reported last month that more than 2 million women were using the app. Absher's manager said a total of 160 services were now accessible to the app's total 11.6 million users. "We always listen to our customers through social media, and if there is a demand for certain services we do our best to arrange it," Khaled Alkhesifan, director of technology at Saudi Arabia's passport agency, told the English-language newspaper.