What Is Adjusted Gross Income? How to Calculate if You're Eligible for Third Stimulus Check
The next relief package could reduce the number of people who receive a stimulus check by lowering the cutoff for a payment to individuals with an adjusted gross income of $80,000.
Republicans have been pushing President Joe Biden to reduce the income eligibility for a payment and on Wednesday, they reportedly reached an agreement. As the package currently stands, the threshold for the full amount will still be $75,000 for individuals and $150,000 for joint filers, but would phase out significantly quicker than the first two rounds.
Under the package that passed the House of Representatives on Saturday morning, individuals with incomes of up to $100,000 and couples earning up to $200,000 would receive a reduced payment. For the third round, payments will completely phase out at $80,000 for individuals and $160,000 for joint filers, according to the Associated Press.
Eligibility is based on a person's most recent tax return and their adjusted gross income, which is, somewhat obviously, defined by the IRS, as gross income minus adjustments. Gross income factors in wages, dividends, capital gains, business income, retirement distributions and other forms of income. Adjustments include educator expenses, student loan interest, alimony payments or contributions to a retirement account.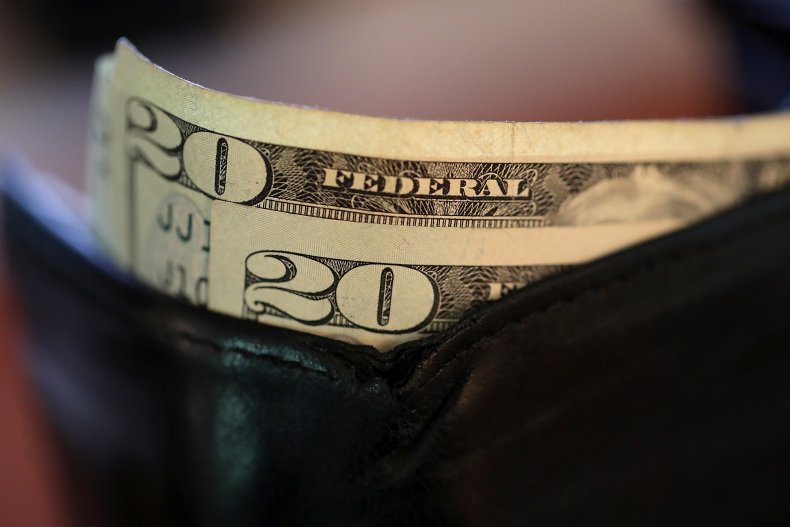 There are a number of online tools to calculate your adjusted gross income, but a person can also do it with basic math, although there is room for errors to be made. The first step is to calculate your income for the year, which includes traditional salary and wages that are found on a W-2 form, earnings from self-employment and income reported on 1099 forms, such as investment dividends and income. Investopedia advises also adding up any of the below sources of taxable income:
Business income
Farm income
Union strike benefits
Taxable refunds, credits, or offsets of state and local income taxes
Long-term disability benefits received prior to minimum retirement age
Jury duty fees
Security deposits and rental property income
Awards, prizes, gambling, lottery and contest winnings
Back pay from labor discrimination lawsuits
Spousal support
Unemployment benefits
Capital gains
Severance pay
Earnings from rental real estate, royalties, partnerships, S corporations, trusts,
Then, a person has to calculate their deductions, which Nerd Wallet identified as:
Educator expenses
Certain business expenses
Deductible health savings account (HSA) contributions
Moving expenses for military
Deductible self-employment taxes
Contributions to retirement plans or health insurance for self-employed people
Penalties on early withdrawals of savings
Alimony paid
Deductible IRA contributions
Student loan interest
Deductible tuition and fees
Up to $600 of charitable contributions if you're taking the standard deduction
Subtracting the amount of deductions from income will leave a person with their adjusted gross income.
If that sounds like a lot of work, a person can also find their adjusted gross income on their tax documents. On a 2020 federal tax return, the adjusted gross income is listed on line 11 of Form 1040. If using a 2019 return, the adjusted gross income is on line 8b.