What is Air Force One Like? Former Trump Aide Omarosa Makes It Sound Like His Administration's Personal Playground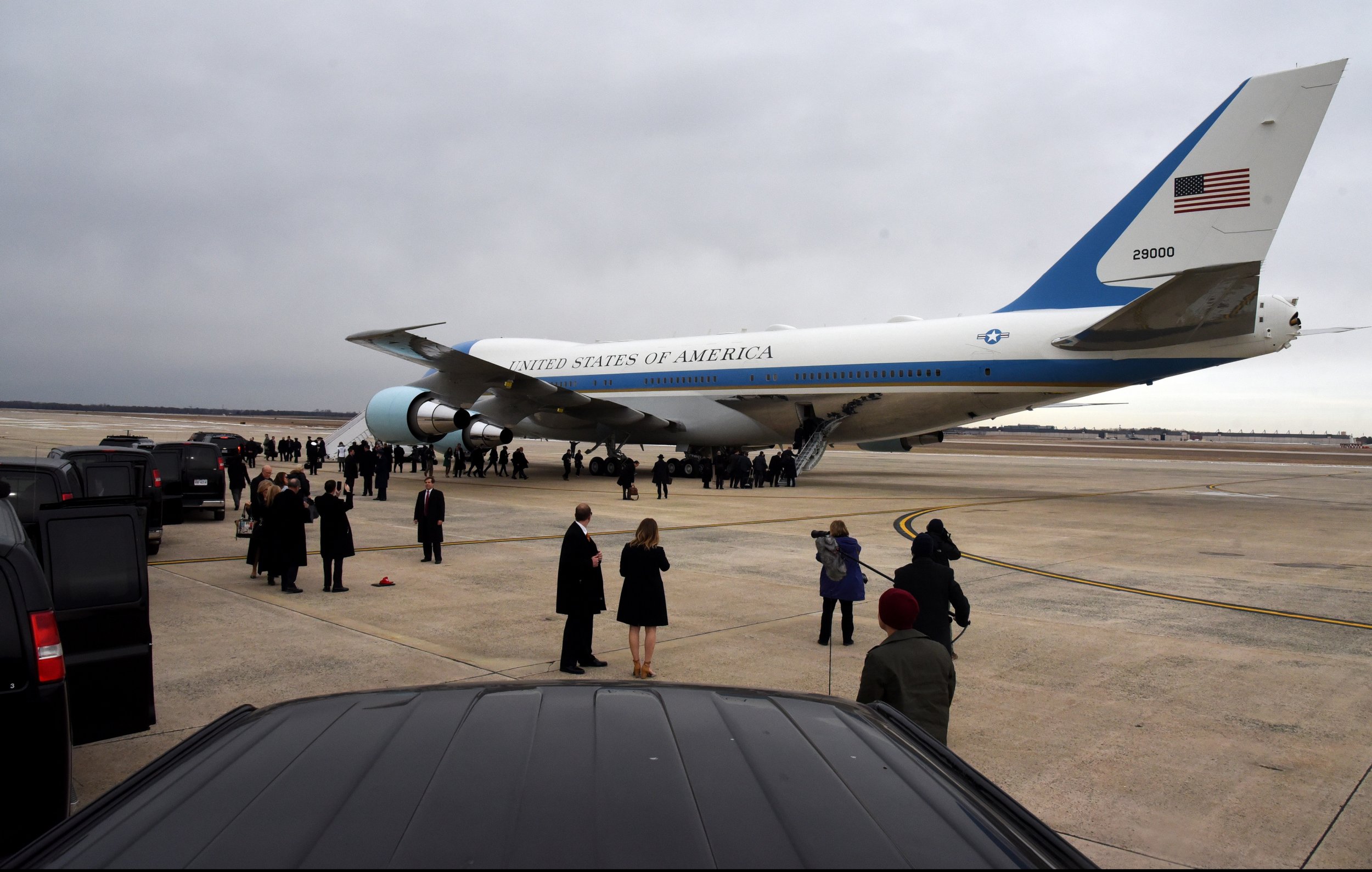 Omarosa Manigault-Newman talked President Donald Trump again on Wednesday's episode of Celebrity Big Brother. This time the former White House aide gave an insight into what it's like to fly on Air Force One, the president's private plane—and she sounded like a kid .
"Air Force One is fun," said the reality star-turned-White House adviser, known mononymously as Omarosa. "When you fly, they shut down all air traffic. All I spent my time on Air Force One doing is calling people just to freak them out. So the operator could be like, 'Hello, James Maslow? I have a call from Omarosa on Air Force One. Can you take it?' And you'd be like, 'What?'"
Sounds like an appropriate use of taxpayer-funded resources.
But Omarosa said that Air Force One has its limitations. "You pay for the food," she told fellow houseguests Marissa Jaret Winokur, James Maslow and Ross Mathews.
"There's no free ride in the government," Omarosa explained. "I got a bill and it was like $23. I was like, I didn't even eat anything. I called the military aide and I was like, 'Why am I getting a bill?' and he's like, 'Well, if you even consume the snacks, you get a flat fee.' You get billed."
Omarosa has been spilling some tea from her 11-month tenure in the White House while on the show. Her comments about Vice President Mike Pence believing Jesus speaks to him made headlines last week.
"As bad as y'all think Trump is, you would be worried about Pence. Everybody that's wishing for impeachment, you might want to reconsider," said Omarosa. "We would be begging for the days of Trump back if Pence became president. He's extreme. I'm a Christian, I love Jesus, but he thinks Jesus tells him to say things. Scary."
On Sunday's episode of Celebrity Big Brother, Omarosa said she thinks Trump's opponent in the 2016 election, Hillary Clinton, would have been an "exceptional" president.