What American Manufacturing Really Needs
 Opinion
Despite the challenges brought on by the coronavirus pandemic, American manufacturing has risen to the occasion, meeting new demands with new technologies. The industry is moving in the right direction, which is why several of president-elect Joe Biden's proposals have concerned many in the industry.
On the campaign trail, Biden made it clear that he favored significant tax increases for many businesses, and believed President Trump's trade war with China was doing more harm than good.
Although there are certainly arguments to be made in favor of Biden's proposals, we've talked to hundreds of American manufacturers through our work, and have learned that many of these campaign promises have raised skepticism within the industry.
First, a pullback of tariffs against China would almost certainly hurt some key U.S. manufacturers. According to the Kearney Reshoring Index, manufacturing reshoring has gone positive in the U.S. for the first time since 2011. A report from Thomas Industrial Survey found a similar trend, with reshoring efforts dramatically increasing as a result of the pandemic. At the time of the Thomas study, two in three manufacturing firms were looking into how they could bring their production back to the U.S., while 38 percent of the companies surveyed were actively hiring.
If the Trump administration's tariffs were removed without any major concessions or a reciprocal trade deal from China, the trend would likely reverse.
Even more worrisome is Biden's promise to increase taxes. If the president-elect keeps his word and initiates a corporate tax rate increase, while phasing out the 199A Qualified Business Income deduction, a key group of businesses critical to our economic recovery will suffer.
And then there is Biden's proposal to increase taxes "for those making over $400,000." While large manufacturers would be negatively affected by a possible corporate tax rate increase, the many small- to mid-sized manufacturers that create the backbone of the industry will be hit by the individual tax rate increase. The latter are our country's S corporations, or LLCs, whose owners are taxed (as individuals) on behalf of their companies.
Historically, tax reductions have made American manufacturing companies more competitive. Increasing taxes while providing China an unfair advantage once again will kill the reshoring trend.
In some instances, manufacturing firms will face a corporate tax rate of up to 30.8 percent—combined with the proposed surtax, that translates to a more than 40 percent increase in taxes.
To put it simply, a tax hike robs growing and struggling manufacturers in the U.S. of the capital they need to attract necessary talent, train workers on new technologies, expand markets and foster innovation. No amount of government grants to special classes of manufacturers will make up for the hit they'd take.
Instead, Biden should reevaluate the tariffs that are in place and let his cabinet determine what the more strategic approach should be, if the consensus is that the Trump administration was too heavy handed. The goal should be to even the playing field for U.S. manufacturers.
The new administration should also heavily support apprenticeship and internship programs to draw our nation's youth toward an industry that has been historically uninspiring for recent graduates looking for their first career.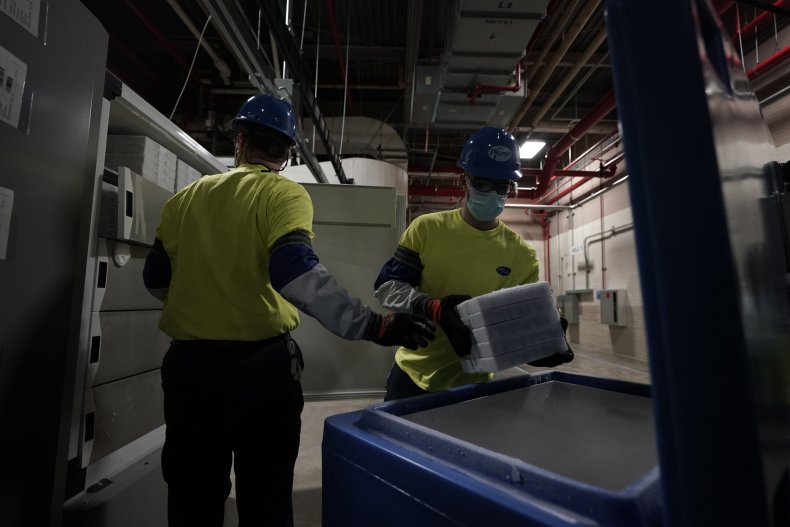 The U.S. currently faces a dramatic shortage of STEM graduates compared to global competitors, making it increasingly difficult for American manufacturers to find individuals to fill a growing number of available technical jobs. According to the Thomas Industrial Survey study, industries with higher apprenticeship adoption rates are less prone to such recruiting difficulties, even when faced with a minimal pool of technical talent.
Apprenticeship programs, along with vocational schools, play an integral part in filling those technical roles. A Biden administration should see the economic potential of cultivating the manufacturing workforce, and develop partnerships that will support these programs.
The pitch to American students, who value purpose-driven career opportunities, can be compelling. Manufacturing careers involve, quite literally, the building of America's future.
This isn't to say there haven't been encouraging signs from Biden and his team. In fact, Biden's platform heavily emphasized manufacturing, and pointed to the sector as a key component in the country's economic rebound efforts.
Specifically, Biden has proposed a promising "credit facility" to inject capital into small- and mid-sized manufacturing firms, a "Manufacturing Communities Tax Credit" that would reduce the tax liability for businesses experiencing layoffs, along with tax credits for those that opt to bring "production or service jobs back to the U.S."
These are, without a doubt, welcome incentives for an industry that has struggled to figure out how to avoid offshoring operations to countries offering cheaper labor and infrastructure costs.
Another incentive, the Research and Development Tax Credit, has historically been a favorite of the U.S. manufacturing industry. A Biden administration would be wise to both protect and enhance the effectiveness of the credit, a move that already has bipartisan support as members of Congress eye it as a tool for economic recovery.
However, all of these efforts will be for naught if the Biden administration couples them with economic penalties in the form of tax increases, the repeal of key tariffs and regulatory overreach.
The industry has already taken its share of blows from the pandemic, which has forced the majority of businesses to change their operations and adjust to significant supply chain disruptions. But there is a viable path forward—one that many manufacturers are already embracing. Life after the coronavirus could yield incredible growth for America's manufacturing sector if we offer the necessary support now.
This dark period has opened opportunities to revive automated manufacturing and embrace technologies that enhance production and innovation, all while rooting operations right here in the U.S.
If given an even playing field, the industry has repeatedly shown its ability to utilize its innovative and entrepreneurial spirit in order to produce.
Let's give them the tools they need to succeed.
Rick Lazio is currently a Senior Vice President at alliantgroup, and is a former U.S. Representative from New York. After Congress, Rick moved to the private sector working for JP Morgan Chase as a Managing Director and then Executive Vice President. Myron Moser is chairman of the board at Hartfiel Automation and Strategic Advisory Board member at alliantgroup.
The views expressed in this article are the writers' own.