What Apple's Retina Display Means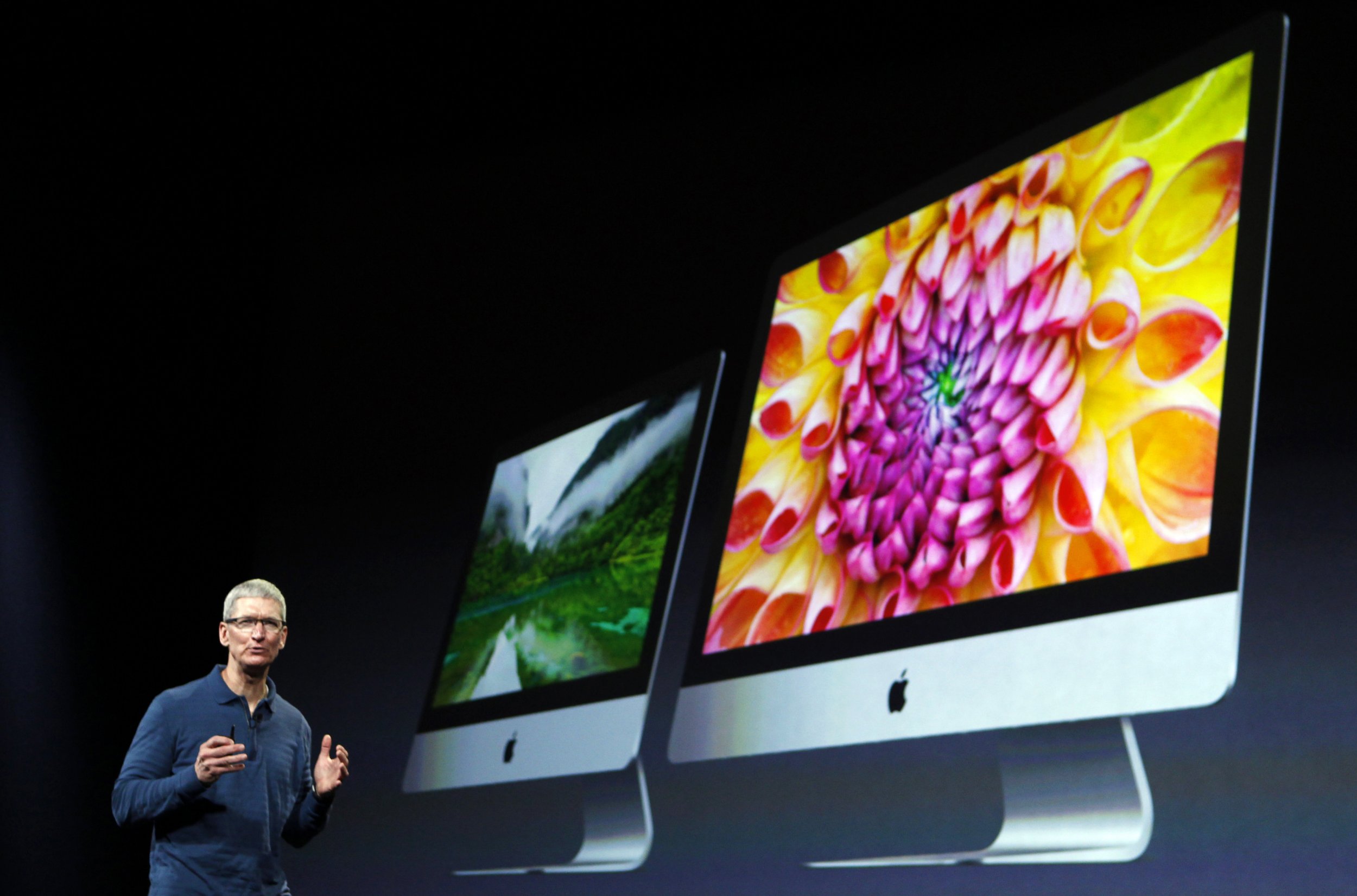 This article first appeared on MensJournal.com.
Apple loves to give catchy names to its tools and technology, like the Retina displays it touted during its recent iMac computer announcement. But what does Retina display really mean—and why does it matter to you?
Related: Why Apple Pay Will Take Over the World
"Retina" is Apple's term for a high pixel-density display—a screen packed with so many pixels you shouldn't be able to see the individual cells with your naked eye. It's more than just the resolution of the display; it's the pixels per inch (ppi). The closer you hold a screen to your face, the more ppi is needed to achieve ultra-sharp detail. That means a phone is going to need a much higher pixel density than a TV.
Regardless of whether it's called Retina or something else, the difference is obvious. These high pixel-density displays make text sharper and pictures more realistic. All of this translates to less eyestrain, something we all benefit from because we stare at screens most of our waking hours.
Related: The 5 Best New Smartphones to Buy Now
Of course, Apple isn't the only one with high-density displays—and in most cases, it doesn't have the highest pixel density for a type of product. Below are some popular devices, listed by resolution and ppi. Smartphones include the highest ppi because we hold them so close to our faces. TVs have the lowest ppi, because we usually watch from 10 feet away or more, especially with the large screens. And if you're interested in the pixel density of your device, you can check out pixensity.com, a user-generated site that tracks display specs.
Phones
• Samsung Galaxy S6: 2560x1440, 576 ppi
• Samsung Galaxy Note Edge: 2560×1600, 539 ppi
• LG G3: 2560x1440, 534 ppi
• Google Nexus 6P: 2560x1440, 515 ppi
• Google Nexus 5X: 1920x1080, 424 ppi
• Apple iPhone 6S Plus: 1920x1080, 401 ppi
• Apple iPhone 6S: 1334x750, 326 ppi
Related: Tablets That Do It All for Under $100
Tablets
• Samsung Galaxy Tab Pro 8.4: 2560x1600, 359 ppi
• Amazon Kindle Fire HDX 8.9: 2560x1600, 339 ppi
• Google Pixel C: 2560x1800, 307 ppi
• Apple iPad mini 4: 2048x1536, 326 ppi
• Apple iPad Air 2: 2048x1536, 264 ppi
Related: Why You Don't Need a Computer
Laptops
• 13.3-inch Dell XPS 13: 3200x1800, 276 ppi
• 13.5-inch Microsoft Surface Book: 3,000x2,000, 267 ppi
• 12.85-inch Chromebook Pixel: 2,560x1,700, 239 ppi
• 12-inch Macbook: 2304x1440 resolution, 226 ppi
Monitors
• Dell UltraSharp 27 Ultra HD 5K Monitor: 5120x2880, 218 ppi
• iMac with Retina 5K Display, 27-inch monitor : 5120x2880, 218 ppi
• iMac Retina 4K, 21.5-inch monitor: 4096x2304, 217 ppi
• Dell UP2414Q 24-inch monitor: 3840x2160, 184 ppi
• ASUS PB287Q 28-inch monitor: 3840x2160, 157 ppi
10 Smartphone Apps to Keep You More Organized
HDTVs
• VIZIO XVT651d 65-inch 4K HDTV: 3840x2160, 68 ppi
• Panasonic TC-65AX800U 65-inch 4K HDTV: 3840x2160, 67 ppi