What Is Arctic Browning? Dying Plants in the Region Could Make Climate Change Worse
In recent years the Arctic has experienced an increasing number of extreme weather events, which are causing significant dieback of plants in the region.
Now a team of researchers from the University of Sheffield in the U.K. has found that dieback following these events could significantly reduce the ability of Arctic ecosystems to mitigate the impacts of climate change, according to a paper published in the journal Global Change Biology.
The team have described this dieback—a condition in which a plant begins to die from the tip of their leaves or roots—after certain extreme events as "Arctic Browning."
"Arctic browning is declining biomass or productivity in Arctic regions," Rachael Treharne, from the Department of Animal and Plant Sciences at Sheffield, told Newsweek. "Extreme events linked to winter weather—such as abrupt periods of extreme warmth—are among the key drivers of Arctic browning. These events can cause sudden plant damage across huge areas."
"Over the last few years we've seen a range of extreme events driving browning across thousands of square kilometers," she said. "We've even seen these events causing record browning across entire Arctic regions [in this case, the Nordic Arctic Region.] Many of the events causing this damage to plant communities are happening more frequently due to climate change, which is progressing exceptionally rapidly in the Arctic—twice as fast as the global average."
According to the researchers, Arctic browning could have an influence over whether climate change will slow down or accelerate in the future.
"Our results show that Arctic browning causes massive reductions in the ability of Arctic ecosystems to take up carbon," Treharne said. "This reduces the ability of these ecosystems to help tackle climate change."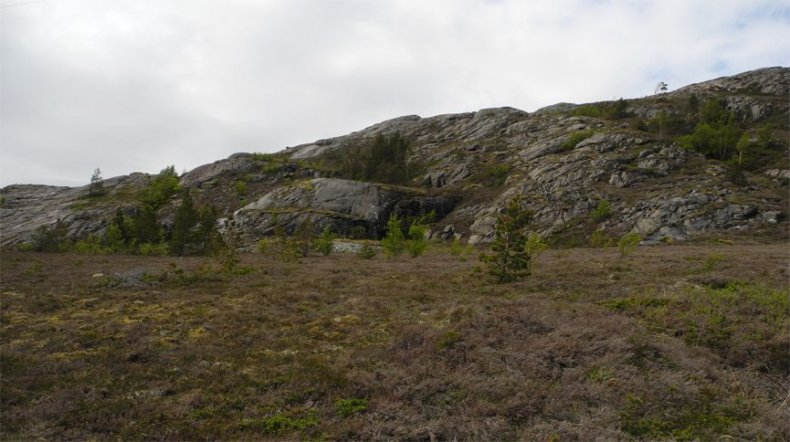 "This is also especially important due to the stark contrast between Arctic browning and the more well understood Arctic greening trend, whereby vegetation increases in stature and productivity due to gradually increasing summer warmth in the Arctic," she added. "Many climate models assume arbitrary levels of greening—and therefore increasing carbon dioxide uptake—across the Arctic. Our results suggest that extreme events may increasingly call these assumptions into question."
For the study, the researchers looked at heathland in the Lofoten archipelago of the Norwegian Arctic region, finding that the area had been affected by two extreme climatic events. One caused the death of the dominant evergreen vegetation, while the second generated an extensive "stress response," which manifested itself in high-levels of protective red pigments known as anthocyanin in shoots and leaves.
"Arctic browning driven by extreme climatic events halves the ability of widespread Arctic heathlands to take up carbon dioxide," Treharne said.
"In more detail, net CO2 uptake—the primary measure of ecosystem carbon balance—was reduced by 48 percent in vegetation dominated by mortality, and 50 percent in that dominated by stress," she said. "It is surprising that these reductions are so similar, suggesting that extreme events can have major impacts on ecosystem CO2 balance even where vegetation is not killed."
The next step for the team is to conduct further research and develop methods to scale up the results to cover the entire Arctic in order to understand the role that extreme events are playing in broader browning trends.
"It is almost impossible to overstate the seriousness of climate change impacts on the Arctic," Treharne said. "The Arctic's climate is warming more than twice as fast as the global average and has been described as shifting to 'a new state.' This has profound consequences for ecosystems and local communities. We urgently need ambitious action on our emissions if we are to minimize Arctic warming, and its potential to accelerate future climate change worldwide."