Which Are the Best Companies to Work for in the U.S.? Tech Dominates Linkedin's Top 50
Amazon, Alphabet and Facebook are among the best places to work in the United States, according to a recent LinkedIn study.
The social network for professionals released the "Top Companies: Where the U.S. Wants to Work Now" report today (March 21). 50 companies were listed from the U.S. and out of the top 10, eight were technology related.
The companies are ranked based on LinkedIn user interaction. It refers to four main points: interest in the company; engagement with company emloyees; job demand; and job retention.
Amazon finished first in part because of its upcoming expansion to a second headquarters. The online shopping giant employs 566,000 people worldwide and is constantly innovating with new hardware. Since the start of 2017, Amazon has been awarded more than 2,000 patents.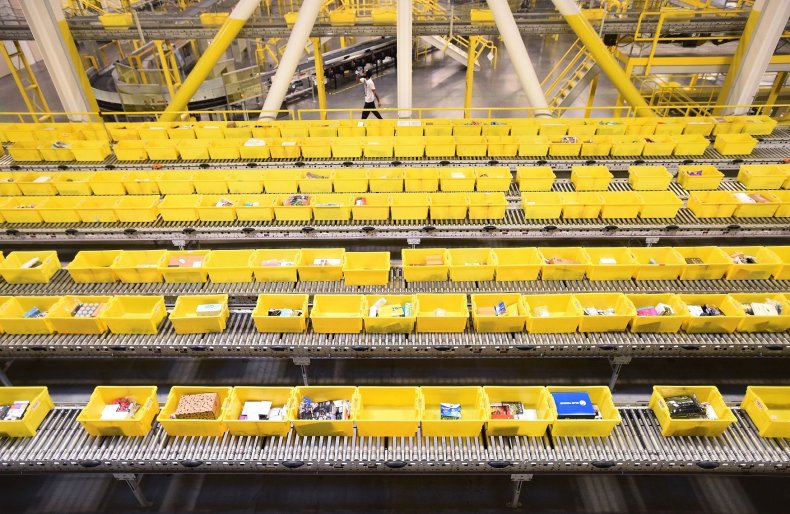 Alphabet—the parent company of Google—ranked second. Its 72,000 employees around the world are treated to perks such as free cafes, bikes to commute around campus and sleeping pods if they are tired. The Googleplex headquarters in San Jose—made famous by The Internship movie—even has slides.
Facebook rounds out the top three, current scandal aside. It employs just over 25,000 people worldwide and recently announced U.S. employees will get up to 20 days paid leave in the event an immediate family member dies. The change was announced after chief operating officer Sheryl Sandberg's husband died suddenly at 47.
The two companies not from the technology field in the top 10 were Comcast NBCUniversal and the Walt Disney Company. The complete top 10 list is:
Amazon
Alphabet
Facebook
Salesforce
Tesla
Apple
Comcast NBCUniversal
The Walt Disney Company
Oracle
Netflix
Spotify and Uber just missed out, finishing 11th and 12th respectively.
Professional sports made the top 50 cut with the National Basketball Association coming in at 33rd. The NBA embraced social media early and was able to attract a growing international fanbase that spread to 12 markets including China and India. The National Football League was 39th on the list.
Noticeably missing from the top 50 list was Microsoft. When questioned in the comments, LinkedIn editor in chief Daniel Roth said it was because Microsoft owned LinkedIn. "We excluded them from consideration (same rules applied to LinkedIn before Microsoft purchased the company) to avoid concerns," Roth said.
Microsoft bought LinkedIn back in 2016 for a reported $26 billion.