What Are the CDC's No Travel Guidelines for Thanksgiving?
With less than a week until Thanksgiving, the Centers for Disease Control and Prevention (CDC) recommended that Americans should avoid travel on Thursday, in a last-minute effort to prevent the spread of the coronavirus during the holiday season.
"Right now, especially as we're seeing this sort of exponential growth in cases, and the opportunity to translocate disease or infection from one part of the county to another, it leads to our recommendation to avoid travel at this time," Henry Walke, the CDC's COVID-19 incident manager, said on a call with reporters Thursday.
The CDC official notes that the health institute's "strong recommendation" is not a requirement. However, it urges people to consider the following questions before traveling:
Are you, someone in your immediate household or someone you will be visiting at an increased risk for contracting the virus?
Are cases high or on the rise in the area you will be traveling to?
Are hospitals in the area you will be traveling overwhelmed with COVID-19 patients?
During the 14 days before your travels, have you or those in your immediate household had contact with someone outside of your household?
Do you plan on traveling by bus, train or aircraft which might make staying 6 feet apart difficult?
Are you planning on traveling with people outside your immediate household?
The CDC notes that if you answer yes to any of the questions, you should consider other holiday plans—such as hosting a virtual gathering or delaying your travels to another time.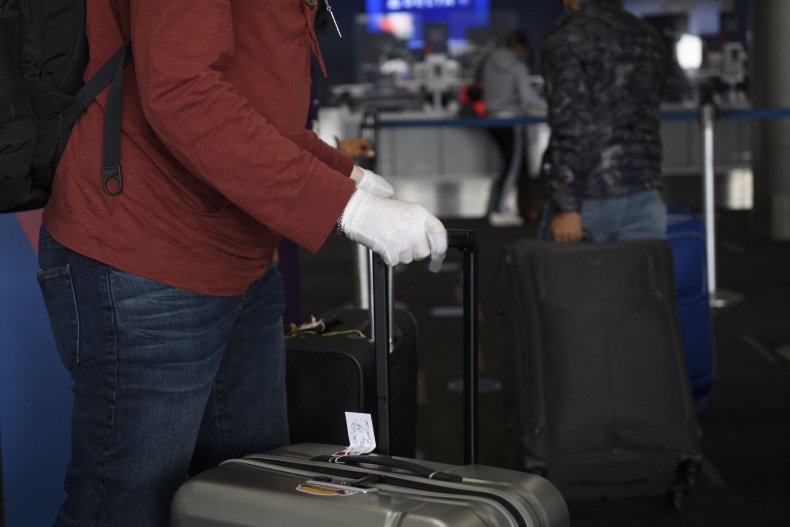 The CDC recommends that you also should delay your travel plans if you are showing symptoms of COVID-19; you or someone close to you has recently tested positive for the virus; or you are waiting for your COVID-19 test results. In any of those cases, the CDC recommends that you should get tested if you haven't already and self-isolate at home.
"For Americans who decide to travel, CDC recommends doing so as safely as possible by following the same recommendations for everyday living," said Walke.
For those who opt to travel ahead of the holidays, the CDC recommends the following:
Check the travel restrictions of the area before you go.
Get a flu shot before traveling.
Always wear a mask in a public area even when using public transportation and when around people who don't live in your immediate household.
Stay at least 6 feet away from anyone who does not live in your immediate household.
Wash your hands and use hand sanitizer often.
Avoid touching your mask, eyes, nose and mouth.
Pack extra supplies, such as masks and hand sanitizer.
The updated list of recommendations comes as the U.S. saw a surge in cases. Data from John Hopkins University showed, as of Thursday, over 11.5 million total cases and 250,800 deaths have been confirmed in the country.
Daily cases have risen by 77 percent over the last two weeks, according to The New York Times. Some states—including Washington, Iowa, North Dakota and Michigan—have imposed new restrictions ahead of the holidays, with the goal of limiting the spread of the virus.
The CDC didn't respond to Newsweek's request for comment in time for publication.