What Are Exit Polls, Are They Reliable and When Will They Be Released for 2018 Midterm Elections?
Had the 2016 presidential election been based solely on exit polls, Hillary Clinton would be in the White House instead of President Donald Trump. Four crucial swing states—Florida, Pennsylvania, North Carolina and Wisconsin—all had widely different final vote counts compared with the exit poll results.
But exit polls are simply that: polls. And with any poll comes a margin of error, participant refusal and sometimes untruthful answers.
Exit polls are how the media and the country get projected election results before the official vote count is determined.
Historically, the major TV news networks have received the same exit-polling data. But this year, Americans could receive drastically different election coverage, depending on which network they tune in to.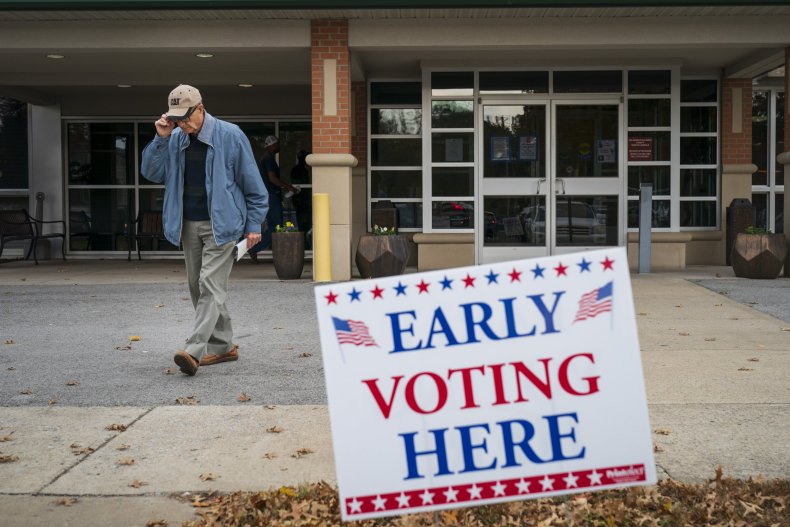 What is an exit poll and how are they conducted?
Since the 1970s, thousands of voters across all 50 states have been surveyed each year when leaving a polling location after casting their ballots, according to the Pew Research Center. The exit polling is anonymous and nonpartisan, conducted using a secret ballot and by nonpartisan interviewers, who typically survey people leaving the polls at regular intervals. That number, such as every fifth or eighth person, and the location of interviewers outside polling locations range widely, depending on the state. Interviewers make note of each person who declines to participate, which is one factor that could inadvertently skew exit poll results.
The information that voters provide about whom they voted for not only gives the country a forecast of who is likely to win. It also provides key demographic data about voters, such as gender, age, race, education, income, marital status, party affiliation, religion, military service, sexuality and whether the person is a first-time voter. By using the demographic information, candidates, parties and voters are able to see what type of people vote for certain parties and candidates.
Because of the cost and resources associated with exit polling, media organizations typically pool their resources. From 2003 to 2017, the National Election Pool (NEP) consisted of six outlets: CBS, NBC, ABC, CNN, Fox and the Associated Press. Those outlets all used Edison Research to conduct exit polling. While they all received the same information, each organization could have its own decision desk that takes other factors into consideration, like historical voter turnout, before announcing a projected winner.
In 2016, Edison Research surveyed about 85,000 people at nearly 1,000 polling locations across all 50 states. Early, absentee and mail-in voters made up about 16,000 of those interviews, and those were conducted by phone.
This year's midterms will have an additional method of exit polling. The AP and Fox have since split from the NEP to team up with NORC at the University of Chicago. The three have formed VoteCast and will have their own separate exit-polling data apart from the NEP. VoteCast also plans to include additional survey methods into its exit polling, such as online surveys. The AP projected that from four days prior to Election Day through the end of Election Day, it would survey more than 120,000 people.
Are exit polls reliable and when will they be released?
Information derived from exit polls about a certain state or region is not reported until the polls in that area are closed. Doing so minimizes influence, or deterrence, of voters in Western states who have yet to vote. Networks will report on some of the demographics of voters before the polls have closed, such as age, gender or party affiliation, but not about whom they voted for.
Projections from media outlets are likely to begin sometime after 7 p.m. EST as East Coast polling stations close. But if history is an indicator, exit polls are far from the official result. It's why networks, such as NBC News, categorize candidates as either "projected" winners or "apparent" winners. Other races may not be called at all and will instead be branded as "too early" or "too close" to call until the official vote count is determined.
In 2016, exit polls showed Trump losing in North Carolina by 2 points, Pennsylvania by 4.4 points, Wisconsin by 3.9 points and Florida by 1.4 points. After the official and final election results came in, Trump beat Clinton by 3.8 points in North Carolina, 1.1 percent in Pennsylvania, 0.9 percent in Wisconsin and 1.3 percent in Florida.