What Are The Future Super Bowl Host Cities After This Weekend in Tampa?
American cities that host Super Bowls host more than just a football game. An entire week's worth of events all over town feels more like a football festival. The NFL awards the big game to cities several years in advance, much like Olympic Games are awarded to international cities.
Super Bowl LV will finally be played this Sunday, February 7, at Raymond James Stadium between the Kansas City Chefs and the hometown Tampa Bay Buccaneers. Once the game is over, trophies have been given and the last confetti has fallen on the winner, the town will begin its cleanup and the NFL will pretty much sit dormant until mid-March.
The 2021 season will ramp up, and teams will begin their treks for a chance to play in Super Bowl LVI—the 56th Super Bowl championship—in Inglewood, California at SoFi Stadium, which is home to both the Los Angeles Chargers and Los Angeles Rams.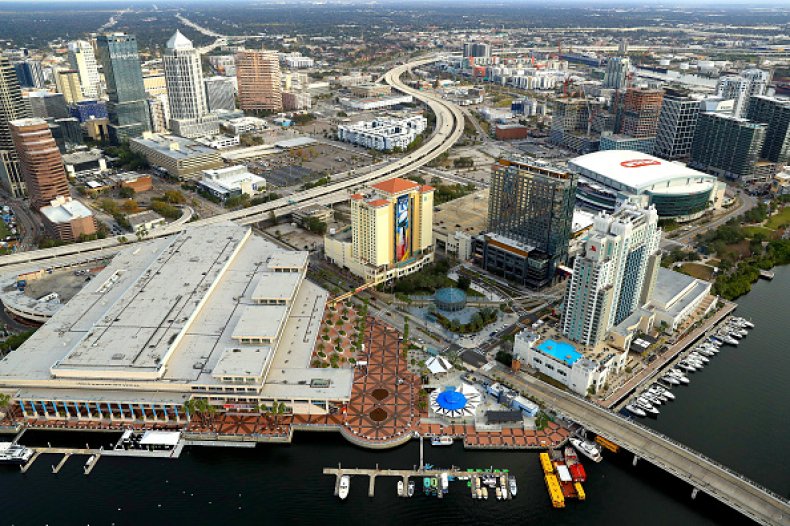 Super Bowl games have been designated for three of the next four years, and the NFL will soon award the game for the 2023 season. Here are the Super Bowl sites through 2025:
2020 Season
Super Bowl LV
Raymond James Stadium
Tampa, Florida
February 7, 2021
2021 Season
Super Bowl LVI
SoFi Stadium
Inglewood, California
February 6, 2022
2022 Season
Super Bowl LVII
State Farm Stadium
Glendale, Arizona
February 5, 2023
2023 Season
Super Bowl LVIII
Site TBD
February 4, 2024
2024 Season
Super Bowl LIX
Mercedes-Benz Superdome
New Orleans, Louisiana
February 2, 2025
New Orleans was originally scheduled to host the 58th Super Bowl in February of 2024, but it had a scheduling conflict with Mardi Gras, so the game was moved to the following year.
Moving the game to a different year is nothing new for a city, as it happened just this year. Super Bowl LV was originally set for the new SoFi Stadium, but construction delays led the NFL to move the game to Tampa, which is hosting is fifth-ever Super Bowl this weekend.
A stadium must have hosted an NFL regular season for at least two years, and this was just the first full season for SoFi. The host cities must have updated or new stadiums, they must have adequate accommodations for several hundred thousand visitors and they must have good infrastructure and sound security.
The NFL will soon determine which city can host the 2024 Super Bowl that will follow the 2023 season. Candidates that immediately jump to mind for having either new or updated stadiums, or haven't hosted in a long time, are:
Allegiant Stadium in Las Vegas, which just opened this year for the Las Vegas Raiders
AT&T Stadium in Arlington, Texas, which hasn't hosted a Super Bowl in 10 years
Lucas Oil Stadium in Indianapolis, which will host next year's college national championship
Mercedes-Benz Stadium in Atlanta
TIAA Bank Stadium in Jacksonville, which hasn't hosted a Super Bowl game since 2005