What Are Gun Bump Stocks? Trump Calls for Ban on Device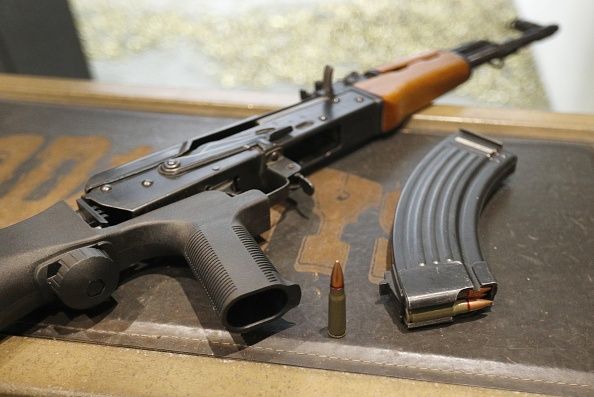 In the wake of a Florida school shooting that left 17 people dead, President Donald Trump took a first step this week in curbing gun violence: considering a ban on devices such as bump stocks.
On top of a tweet Thursday morning calling on Congress to "end sale of Bump Stocks!" the president directed the Justice Department on Tuesday to "dedicate all available resources to ... propose for notice and comment a rule banning all devices that turn legal weapons into machine guns."
Bump stocks, or bump fire stocks, are a legal, well-known gun modification that enable semi-automatic weapons—such as an AR-15 rifle—to operate similarly to fully automatic machine guns, which are illegal in the U.S. as of 1986.
While 19-year-old shooter Nikolas Cruz didn't use bump stocks during his rampage with an AR-15 rifle at Marjory Stoneman Douglas High School in Parkland, Florida, Las Vegas shooter Stephen Paddock's use of bump stocks helped him murder 58 people and injure hundreds more in October.
The plastic or metal attachment, which came onto the market in 2001, replaces a rifle's standard stock, or the lower end of the gun held against the user's shoulder. The spring mechanism of the bump stock pulls the trigger over and over—taking advantage of the gun's natural recoil—so users only have to hold their finger on the trigger rather than repeatedly press down.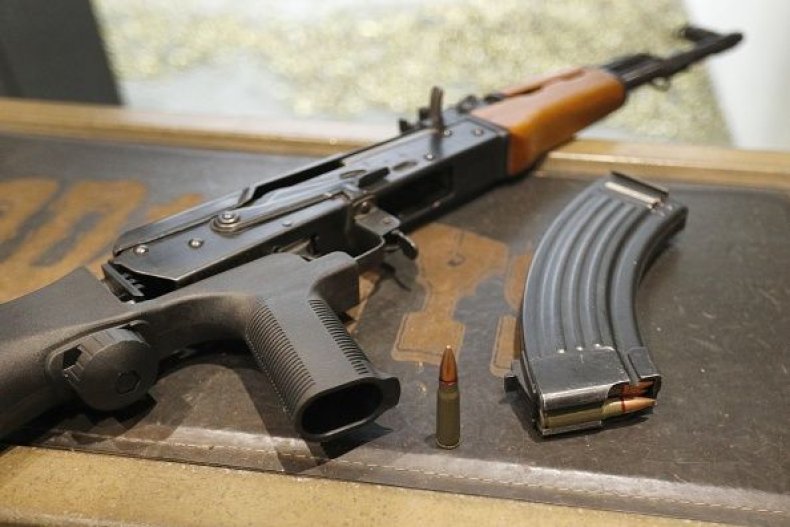 The result: rapid fire. Paddock fired an estimated 90 shots of gunfire in 10 seconds using bump stocks. In comparison, the Orlando nightclub shooter, using a semi-automatic assault rifle, fired 24 shots in nine seconds.
Bump stocks are often equipped with 60- to 100-round magazines, which Paddock used in his attack. Typically, the device costs between $90 and $200, though Trump's recent announcements have sent prices soaring. Auction prices are ranging from just over retail price to as much as $1,000, Fortune reported.
Despite enabling guns to operate like automatic weapons, bump stocks "do not actually alter the firearm [mechanically] to fire automatically, making them legal under current federal law," Jill Snyder, a special agent in charge at the Bureau of Alcohol, Tobacco, Firearms and Explosives, said at a news conference in Las Vegas in the aftermath of the shooting.
Regardless, legislators such as Senator Dianne Feinstein (D-Calif.) have demanded bans on bump stocks, while some GOP members, such as House Speaker Paul Ryan, have previously recommended regulation in lieu of a legislative fix.