What Are the Issues With the 5G Rollout That Airlines Are Concerned About?
AT&T and Verizon announced Tuesday that plans to activate 5G networks near airports would be delayed after executives from major airlines and shipping companies expressed concerns about the service.
"Unless our major hubs are cleared to fly, the vast majority of the traveling and shipping public will essentially be grounded," the letter, signed by CEOs of major airlines as well as executives at FedEx and UPS, said.
Also, international airlines temporarily suspended flights to certain U.S. locations because of the planned start of 5G near airports.
The main cause of concern from operators is that 5G could interfere with an aircraft's radio altimeter. But before understanding altimeters, one must have a basic knowledge of 5G and why it's potentially problematic for the plane devices.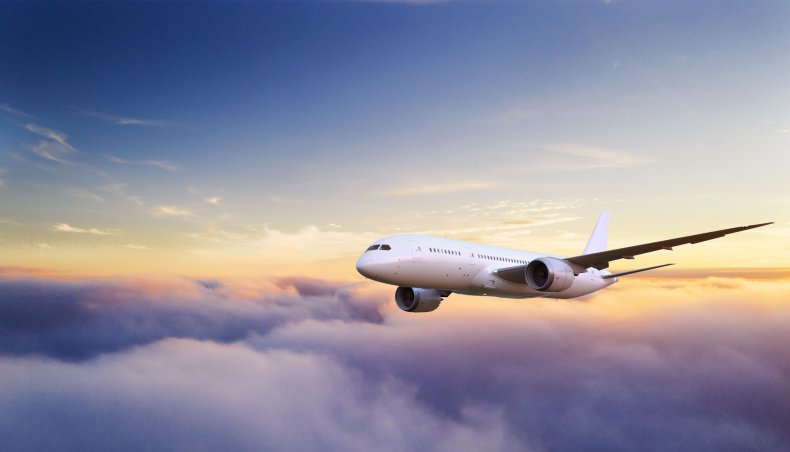 What Is 5G?
5G stands for "fifth generation," which designates it as the latest version of cellular mobile technology after 4G. The new networks are designed to provide faster data transfer, be more energy-efficient and allow for more mobile connectivity.
5G networks, which work through antennas and the cloud, are said to offer data speeds up to 50 or 100 times faster than current 4G networks' speed. The new service will also expand connectivity with cars as well as machines such as crop equipment.
Why Are Airlines Worried?
For the upgrade to 5G, cellular networks plan to use a new band of radio frequencies known as the C-Band. The letter from the airlines expressed concern about the C-Band and asked that 5G not be implemented within 2 miles of runways at some airports.
The worry is that airplanes' radio altimeters will be disrupted by 5G frequencies. Radio altimeters are important devices for aircraft, giving readings of the height above the ground during a flight's approach. This is an especially important measurement during poor visibility and for aircraft flying at low altitudes.
Officials are concerned that 5G—with too close of proximity—could affect altimeters' range. Altimeters use a range of 4.2 to 4.4 gigahertz, and if that's interrupted, the instruments' measurements could be affected.
Monday's letter from the major airlines warned: "This means that on a day like yesterday, more than 1,100 flights and 100,000 passengers would be subjected to cancellations, diversions or delays."
Who's in Charge of the Frequencies?
In the U.S., the Federal Communications Commission is in charge of the radio spectrum, and the agency allowed significant amounts of the spectrum for 5G use in 2016.
However, the Federal Aviation Administration (FAA) believes that part of the spectrum now allotted for 5G near airports is also shared by aircraft.
What Happens Next?
While AT&T and Verizon voluntarily agreed to delay opening wireless towers close to some airports, the FAA will eventually have to ensure altimeters can function properly near the antennas on towers.
In a bulletin posted online, the FAA wrote: "Because the proposed 5G deployment involves a new combination of power levels, frequencies, proximity to flight operations, and other factors, the FAA will need to impose restrictions on flight operations using certain types of radar altimeter equipment close to antennas in 5G networks."
The bulletin continued, "These safety restrictions could affect flight schedules and operations, affecting the aviation system. Before and after the 5G deployment begins, the FAA will continue to work every day to reduce effects of this disruption as we make progress to safely integrate 5G and aviation."
U.S. Transportation Secretary Pete Buttigieg said Tuesday in a statement, "We recognize the economic importance of expanding 5G, and we appreciate the wireless companies working with us to protect the flying public and the country's supply chain.
"The complex U.S. airspace leads the world in safety because of our high standards for aviation, and we will maintain this commitment as wireless companies deploy 5G," Buttigieg wrote.