What are NFTs? Kings of Leon Sell New Album as Non-Fungible Tokens
Kings of Leon have deployed a music industry first—the band has released their new album in the form of a non-fungible token or NFT. The new project, titled "When You See Yourself" dropped Friday, March 5.
Rolling Stone reports that the band has planned to release three types of tokens as part of a series called "NFT Yourself"—one is a special album package, the second offers show perks such as front-row seats and the last type is for exclusive audiovisual art.
According to the magazine, Kings of Leon's album will be released on all the usual platforms— Spotify, iTunes, Apple Music, Amazon—but the NFT version costs $50 and is available on YellowHeart and will be the only product with special perks like a moving album cover and limited-edition vinyl.
"Over the last 20 years—two lost decades—we've seen the devaluation of music," Katz tells Rolling Stone. "Music has become great at selling everything except music. There's been a race to the bottom where, for as little money as possible, you have access to all of it. Previously, it cost $20 to go get one song.
"It's early stages, but in the future, I think this will be how people release their tracks: When they sell a 100,000 at a dollar each, then they just made $100,000."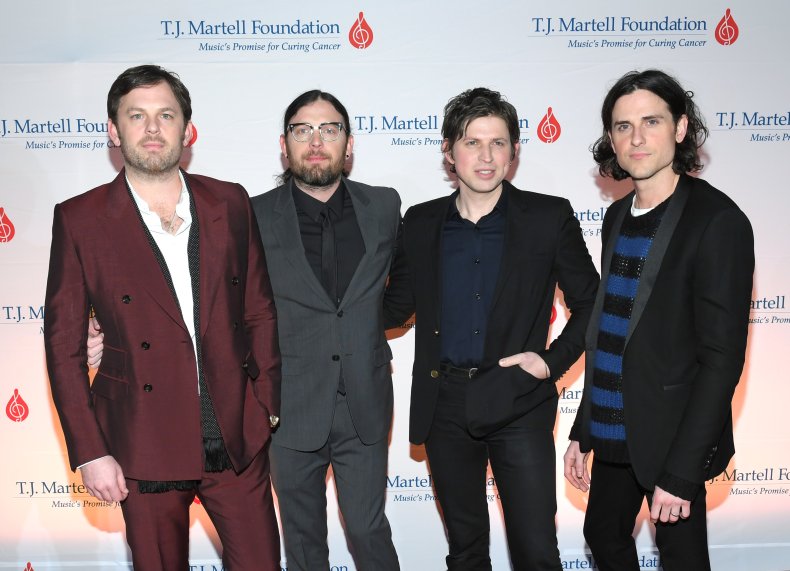 What are non-fungible tokens?
Fungible and non-fungible assets are an established financial concept. Per Investopedia: "Fungibility is the ability of a good or asset to be interchanged with other individual goods or assets of the same type. Fungible assets simplify the exchange and trade processes, as fungibility implies equal value between the assets."
Money is a classic example of a fungible asset, as it can be divided into various denominations, or traded for goods and services. Assets such as cars and houses are non-fungible as they cannot be divided or directly exchanged for other non-fungible assets.
NFTs have extended non-fungibilty to the realm of cryptocurrencies and blockchains. Digital tokens can take the form of assets such as concert tickets, art and music. The individual unique asset token can be purchased with money, but it cannot be divided into smaller denominations. The exchange of NFTs takes place using various blockchain technologies, such as the technology underpinning fungible cryptocurrency Bitcoin.
This week it was reported that singer Grimes sold $6 million worth of digital art as NFTs.
"NFTs are the single biggest reorientation of power and control back into the hands of the artist basically since the Renaissance and the printing press," Robert Alice, a London-based artist told Forbes.
"It appeals to people who have built up their own audiences—maybe on social media—to go and sell work directly to their audience."