What Are Sasaengs? "Crazy" K-Pop Fans Deboard Entire Plane While Others Allegedly Cause BTS Car Crash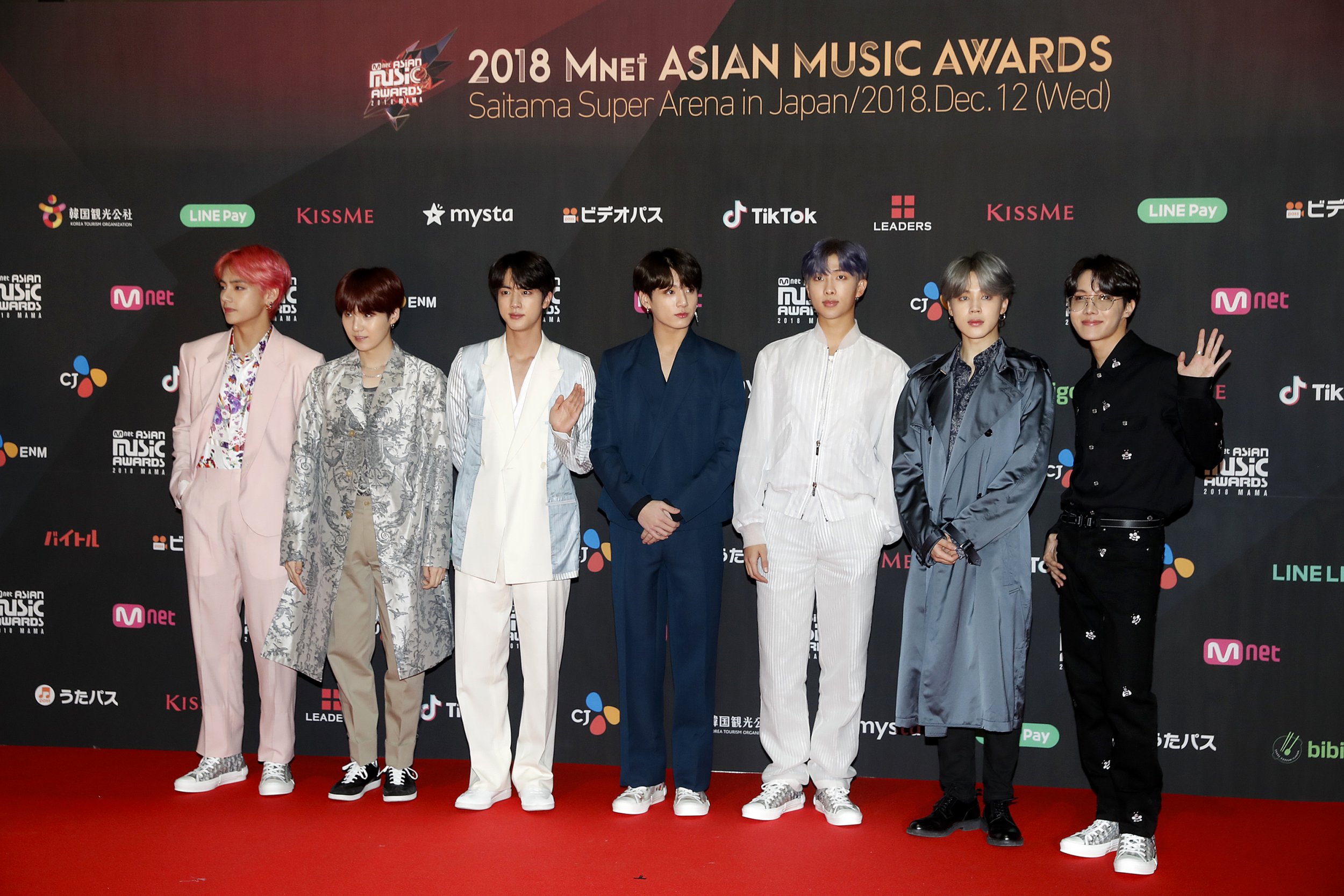 An entire flight from Hong Kong to Seoul was forced to deboard Sunday because of four K-pop fans who bought tickets only to see their favorite stars on the flight. The fans, who approached the unnamed group on the flight with posters, demanded to be let off the flight after meeting their idols, according to The Standard. All four were given refunds for their tickets.
The four, three from China and one from Hong Kong, were described to be in their 20s. They bought tickets for the flight with no intention of taking the trip, only boarding to meet their favorite group. In their demand to deboard, the flight was delayed over an hour, as every passenger also had to deboard and go through flight pre-check again.
K-pop fans are known to be ultra-dedicated to their groups of choice, but most loyal fans have a limit. K-pop fandoms across the board identify fans with overly-dramatic tendencies as "Sasaengs," or fans who engage in behavior that qualifies as stalking or constitutes an invasion of privacy. Many times, stories involving Sasaengs end in danger for the group, injury or a memorably creepy encounter. Most K-pop lovers find these obsessive fans to be humiliating and terrifying.
And this isn't the first instance of Sasaengs boarding a plane with ulterior motives. An unnamed official from the airline told news.naver.com that this has happened a handful of times, most fans aiming to meet their idols at the departure gate.
On Sunday, famed K-pop group BTS was in a multi-car crash, which their fandom considers to be the result of Sasaengs, according to their conversations on Twitter. No on in the group was injured in the crash, but a car full of fans was confirmed to be involved.
"So BTS got into a minor car crash that is suspected to be caused by saesangs [sic], and, honestly, wtf is wrong with these people?" Twitter user and BTS fan @Cringebird wrote. "Like there's nothing wrong with "stanning" an idol, but quit taking it so far that people get hurt."
In Korean, the word "Sasaeng" means "private life." As for why they choose to behave more erratically than other fans, Seoul National University psychology professor Kwak Keum-joo explained they may be looking to stand out in a conversation with The Korean Times.
"Even among fans, they have competitions to stand out and to get more attention from the stars," she said. "They want to boast that they are 'different.'"