What are the Secrets Behind China's Football Boom?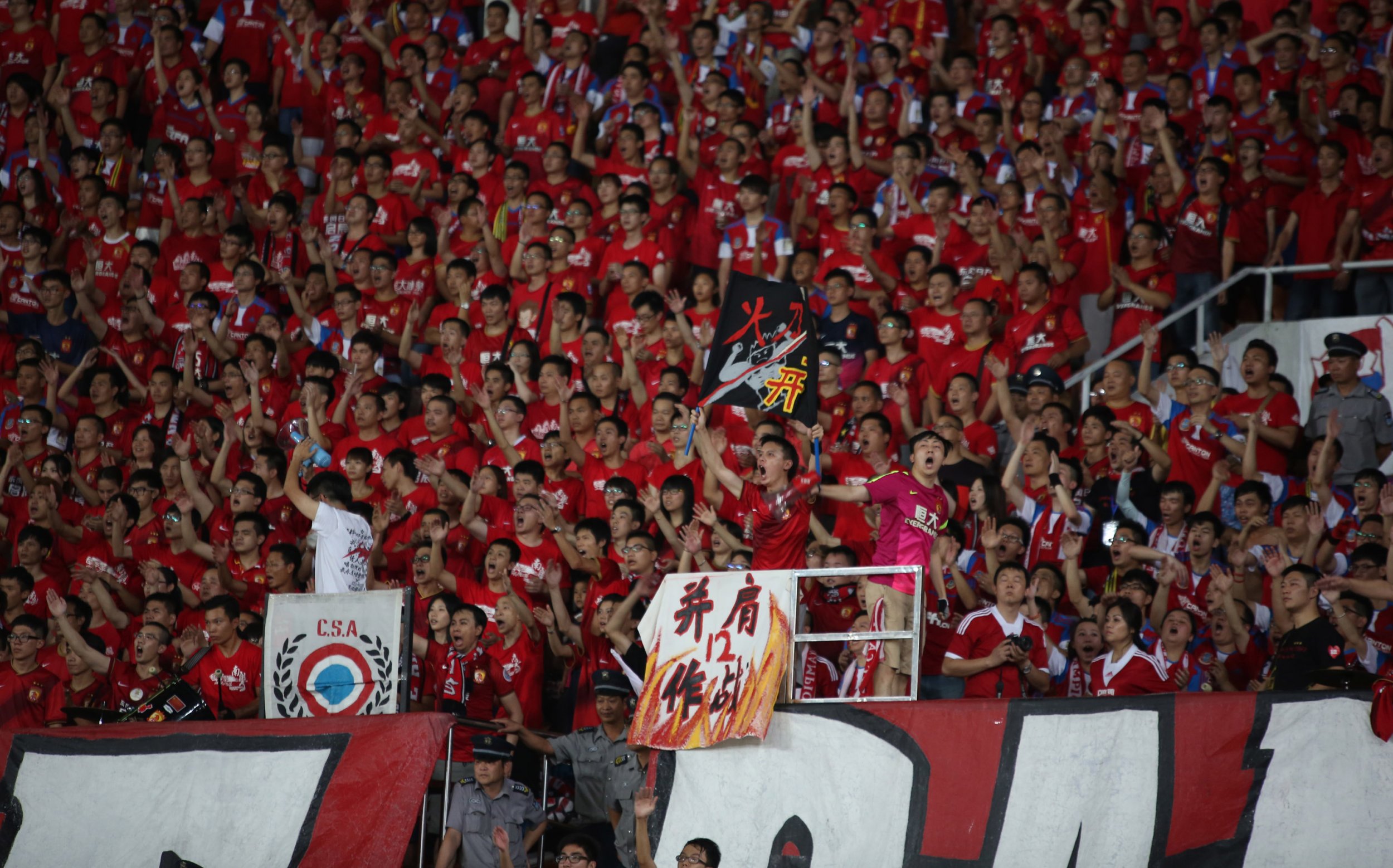 It's been that time of year again in European football, when the player transfer window has opened and closed and the continent's top players have (or in most cases have not) moved onto new clubs for big money.
Yet, as the English Premier League and its 2015 transfer market broke through the £1 billion mark, it was China and its Super League clubs that really grabbed the football world's attention. When the European transfer window shut on February 1, the Chinese market carried on trading. It will continue to do so until February 26.
Chelsea's former Brazilian international Ramires set the early pace, transferring to Jiangsu Suning for £25 million. Around the same time, the likes of Gervinho and Fredy Guarin were heading from Roma and Inter Milan of Serie A, respectively, to China.
But it was the transfer of Jackson Martinez on February 3 that really caught public attention.
Bought by Atletico Madrid from Porto only seven months ago, Martinez had long been touted as a possible target for the likes of Arsenal. Now, he has become Chinese football's most expensive ever signing, acquired by Guangzhou Evergrande for £32 million.
Before we had a chance to catch our breath, the value of this transfer was surpassed. Alex Teixeira, apparently courted throughout the transfer window by Liverpool, moved to China to join Ramires at Jiangsu Suning for a reported £35 million fee.
This sudden explosion of talent acquisition by Chinese football has been a long time coming.
Chinese President Xi Jinping's much publicized love of football, allied to his 2014 declaration about building China into the world's biggest sports economy by 2025, has meant that it was inevitable we would see some of the world's leading players heading to the Chinese Super League.
Whereas 2014 marked the declaration of intent, 2015 heralded the start of China's moves into the global game. Throughout 2015, football witnessed a series of European club acquisitions that included Dutch club ADO Den Haag, Sochaux of France and Spain's Espanyol.
At the same time, one of China's richest men, Wang Xianlin, chairman of property company Wanda Group, bought a 20 per cent stake in Atletico Madrid, while the China Media Capital (CMC) bought a 13 per cent stake in Manchester City.
The motive underpinning all of these moves is that China hopes to bid for, and then win the right to host, the FIFA World Cup. Ultimately, it wants to win the tournament itself. Given the state of Chinese football, historically, this may seem like something of a forlorn hope. However, overseas club and talent acquisition is one way of developing football in the country.
Such acquisitions enable domestic players and their clubs to learn about the game. Moreover, the likes of Martinez and Ramires are the kind of heroes and icons that engage fans. If China is to create a sustainable fan culture, it will need to produce its own players of their ilk. But in the meantime, the stars of Brazil and elsewhere will suffice.
Alongside this, Chinese state officials (principally at the provincial level) have been tasked with creating a sporting model that will deliver a flow of talent into football. The United States is one reference point, its college sports system seemingly being a way to reconcile the Chinese people's appetite for education with their state's desire for international football success.
The Chinese are interested in European football, too. Not only is the continent home to the historic icons of world football, it also has a strongly established football culture that China would like to replicate.
Japan is also within China's sights, mainly because of the way its professional football leagues have developed. Twenty years ago, Japanese national teams hardly troubled anyone outside the Asian Football Confederation (AFC). Now, its men's team routinely qualifies for the FIFA World Cup, while its women's team has won it. The J-League, the top level of domestic Japanese football, is one template for organizing the game that the Chinese could follow.
Just where the money is coming from to underwrite China's intended transition to a footballing superpower remains something of a mystery. Such is the system of governance in China that it is unclear what central government's financial commitment is contributing. CMC appears to be some form of quasi-governmental group, with links to old Communist Party members and structures.
It is China's entrepreneurial lieutenants, though, who seem to be leading the charge, with Jack Ma, founder of technology company Alibaba Group, at the forefront of developments. Ma is part owner of Guangzhou Evergrande, alongside the Evergrande Real Estate Corporation. Property interests seem to be a common denominator among club owners.
Currying favor with the desire of China's rulers to develop football is a great way of ensuring that, in the ever frantic contest for land, you get ahead of your rivals. Yet the sport's explosion in China is not exclusively driven by property magnates. Several other entrepreneurs, from sectors ranging from shops to cinemas, are now getting involved.
The ongoing problems Chinese football has had with corruption have not cleared up entirely. President Xi has worked hard to clean up the sport, instigating a number of corruption purges in recent years. But there are still problems. Suspicions remain about match fixing, which in turn has engendered a sense of cynicism about football across the Chinese population.
A related concern is that some business people may now be seeking to use football as a means of moving their money into safe havens overseas. One possibility is that European football clubs could be among their targets. This is not what the diehard fans of cash-strapped European clubs will want to hear.
It is not inconceivable that the Chinese transfer fee record will again be broken before we reach the end of February. We should also expect even more headlines like these come the reopening of this summer's transfer window. China's football fans, its clubs, its players and agents across the globe must surely be relishing the prospect.
Longer-term though, the jury is still out on where this is all heading. Can China achieve its goals? Will the bubble burst? How will players cope with the cultural challenge of playing there? Suffice to say, the next 10 years could see a major shift in world football's powerbase. Watching what happens off the field could therefore be more interesting than what happens on it.
Simon Chadwick is Professor of Sports Enterprise at the Centre for Sports Business, Salford University. He tweets at @Prof_Chadwick