What are the Symptoms of Rabies? Rabid Fox Bites Five-Year-Old Girl and Three Others in Maine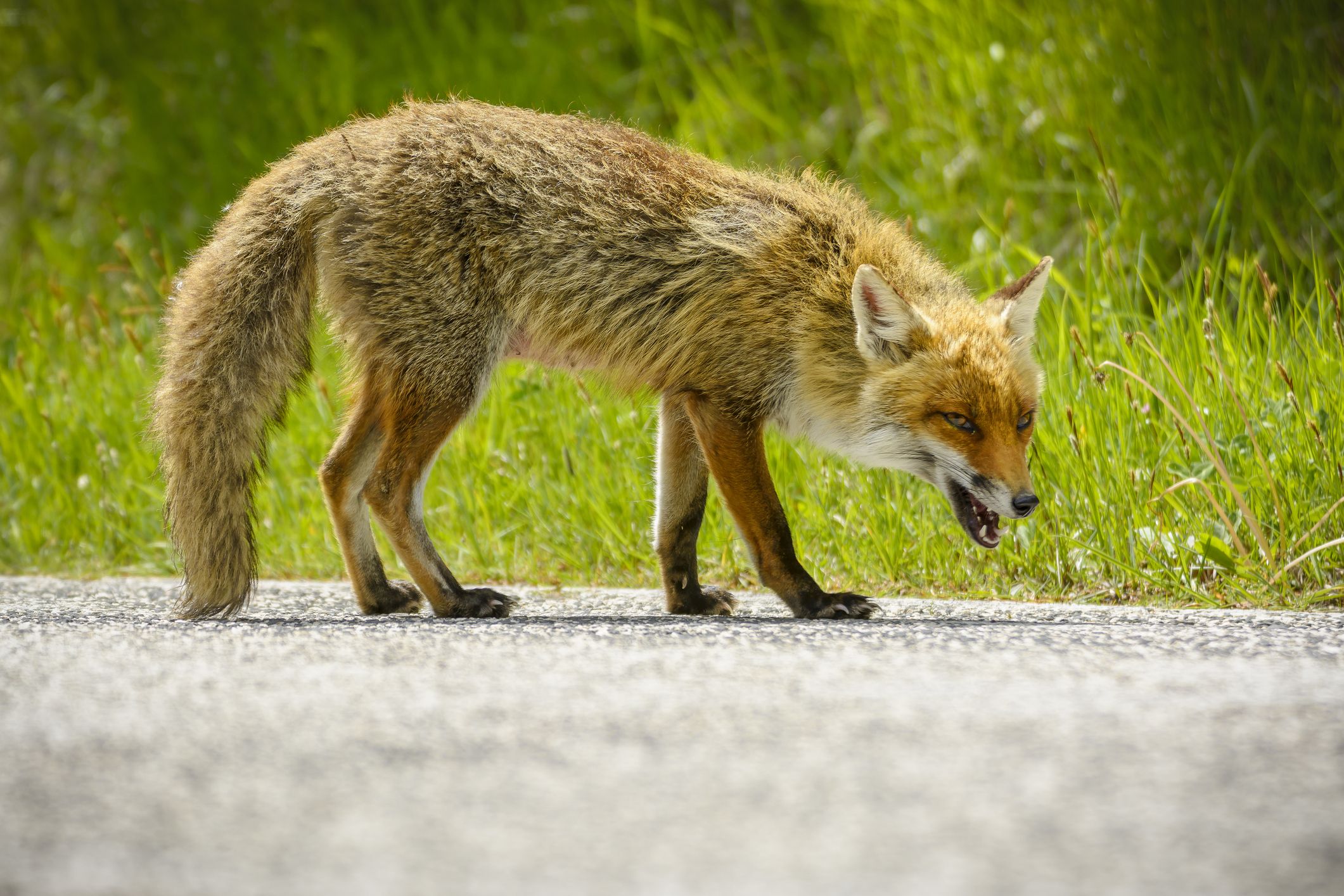 A five-year-old girl was among four people tested for rabies after a fox attack in Brunswick, Maine, on Friday.
The girl's mother, Brooke Pisarsky, was also bitten she fought the rabid animal off her daughter, NECN reported.
What is believed to be the same fox had already attacked her neighbor's chickens, dog and his daughter's boyfriend. It then ran up to another woman, leaving her scratched and bruised.
On Tuesday, Brunswick councilor Mark Waltz confirmed tests results by the Maine Center for Disease Control and Prevention revealed the fox had rabies, The Times Record reported.
He said it wasn't clear if the same fox attacked the residents.
Rabies is caused by a virus. In the U.S., it is spread by the bite of wild animals like skunks, raccoons, foxes and bats, according to the Centers for Disease Control and Prevention.
The condition is treatable and preventable - but if an individual who catches rabies doesn't receive prompt medical attention they risk developing a brain disease which can be fatal.
At first, the symptoms of the condition as similar to others: a fever, headache, and feeling weak. Over time, insomnia can occur, as well as anxiety, confusion, and hallucinations. Some people will experience slight paralysis in their body, produce more saliva than normal, develop a fear of water and find it difficult to swallow. After these symptoms appear, a person can be dead within days.
A skunk found on Sunday around two miles away also tested positive for rabies, according to Waltz, but it is not believed to have come into contact with any humans.
The Maine Centers for Disease Control and Prevention announced on Monday it will distribute around 351,000 oral rabies vaccine baits this week in the northeastern region of the state in an attempt to reduce raccoon rabies. This has been carried out annually since 2003.
According to figures released on Monday before the fox and skunk tested positive, 42 animals were diagnosed with rabies in 13 of Maine's 16 counties. Infected animals included a domestic cat, raccoons, a bat, striped skunks, gray foxes, an otter, and a woodchuck.
But the latest reported case of human rabies in Maine was in 1937. And thanks to vaccines and successful animal control programs, rates of rabies have been falling across the country since the 1970s.