What Are the Symptoms of Tuberculosis? Detroit Officials Issue TB Warning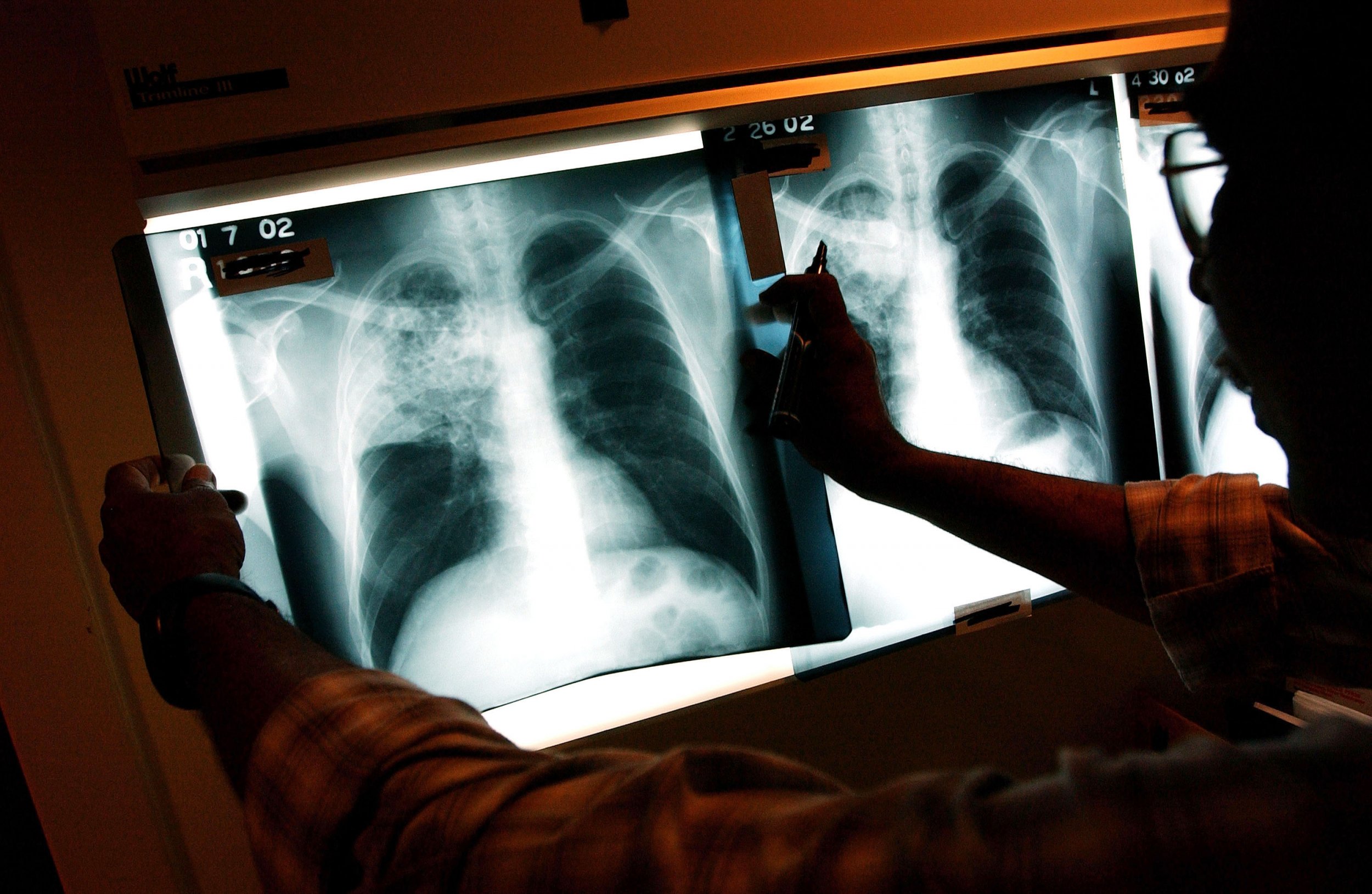 Officials have alerted more than 600 people in Detroit that they may have been exposed to the deadly disease tuberculosis through a healthcare worker.
The unamed employee was unknowingly ill with the bacterial disease while working in two hospitals and a senior rehabilitation and long-term care facility between May 1, 2017 and January 31, 2018, according to the Michigan Department of Health and Human Services.
The department is now working with health bodies in the countries of Oakland, Linvingstone and Washtenaw to determine whether patients and staff came into contact with a worker recently diagnosed with the bacterial disease. Officials believe more than 600 individuals may have been affected.
People who officials believe were exposed to the worker—who is currently off duty receiving treatment—are being notified and encouraged to get tested for tuberculosis.
"Those who do not receive notification identifying them as someone who has been in close contact with the identified individual, but still have concerns, may contact their local health department or primary care physician," the statement advised.
What is tuberculosis and how is it spread?
Also known as TB, tuberculosis is a bacterial disease caused by Mycobacterium tuberculosis.
There are two forms of tuberculosis: infectious and latent. The former describes a person who is sick and can pass the disease on, while the latter is where a person is infected but does not develop the disease or show any symptoms.
Tuberculosis is an airborne bacterial disease, spread when an infectious person coughs or sneezes.
What are the symptoms?
The bacteria that causes tuberculosis generally grows in the lungs, but it can also affect any other part of the body such as the spine, kidneys or brain.
A person with tuberculosis may experience pain in the chest, cough up blood or sputum, or have a bad cough that lasts for more than three weeks. A fever, night sweats, and chills are also common, as well as feeling weak and tired. Weight loss and a loss of appetite can also occur.
How is it treated?
If infectious tuberculosis is not treated, it can be fatal. But it is relatively easy to treat if identified by a clinician.
Clinicians will generally prescribe antibiotic drugs to fight the disease.
A doctor may also advise those with latent tuberculosis to seek treatment to prevent it from developing in the future, according to the CDC. Patients with the disease must be careful to stay away from work, school and college until their doctor says otherwise, and avoid sleeping in the same room as others.
Who is at risk?
The latest figures from the CDC showed there were 9,272 new cases of tuberculosis disease in the U.S. in 2016. Some 133 of those cases were reported in Michigan.
Anyone can become infected with tuberculosis. However, those with close family members with the disease or who have lived and worked in areas with high tuberculosis rates could be at a higher risk.
Such regions include sub-Saharan and west Africa, southeast Asia, Russia, China, South America, the western Pacific region including Vietnam, Cambodia and the Philippines.