What Are the World's Happiest Countries?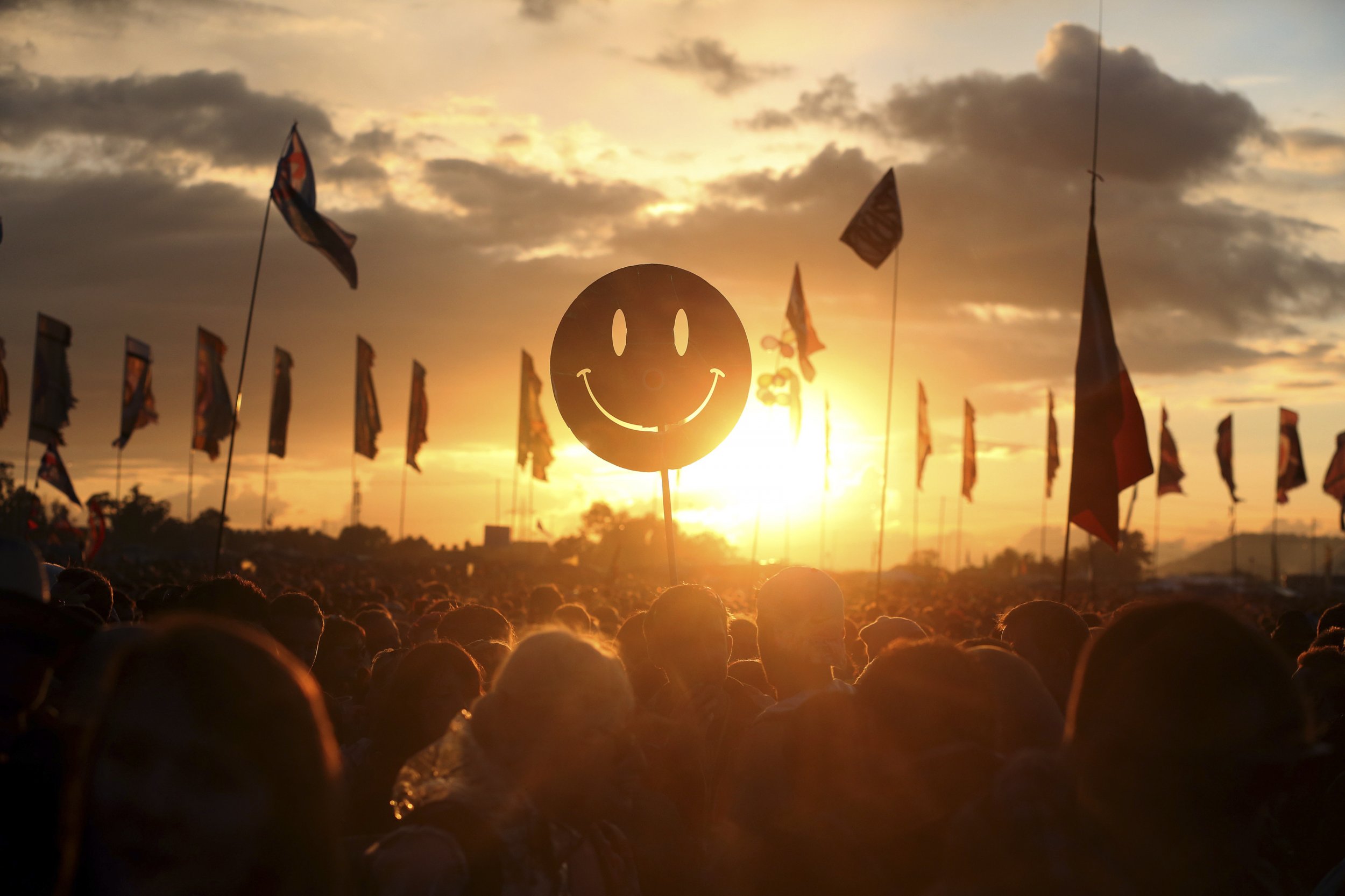 The world's happiest country is Denmark, followed closely by Switzerland and Iceland, according to a new report from the United Nation's Sustainable Development Solutions Network. All of the top 10 happiest countries are highly developed countries, and most are in Northern or Western Europe. All are rather ethnically homogenous, with strong social support networks.
Burundi, a landlocked country in East Africa, scored as the least happy country, coming in behind by Syria, Togo, Afghanistan and Benin. Most of the lowest-scoring countries are found in sub-Saharan Africa, are poor, and many have been recently ravaged by war or disease (or both).
Among the most populous countries, China came in at 83 (out of 157) on the list, India at 118, the United States at 13, Indonesia at 79 and Brazil at 17.
The list was based on polls of people's well-being in each country; the report's creators talked to about 3,000 citizens in each. This was used to create a happiness score between zero and 10.
The poll, put together by Gallup, included this question: "Please imagine a ladder, with steps numbered from 0 at the bottom to 10 at the top. The top of the ladder represents the best possible life for you and the bottom of the ladder represents the worst possible life for you. On which step of the ladder would you say you personally feel you stand at this time?" The answer formed the basis of the "life evaluation" score. In the top 10 countries, life evaluations average 7.4, while for the bottom 10 the average is less than half that, at 3.4.
Also factored into the final happiness score was real gross domestic product per capita; life expectancy; degree of social support; and perceived freedom to make life choices, freedom from corruption and generosity.
The survey also ranked the largest changes in reports of happiness since the last such polls in 2005-2007. The three countries with the largest drops were Saudi Arabia, Egypt and Greece, all of which have undergone economic and/or political tumult since that time. Nicaragua, Sierra Leone and Ecuador top the list of most-improved countries, at least as far as happiness goes.
The report was released ahead of the United Nations International Day of Happiness, on March 20, which recognizes "happiness and well-being as universal goals and aspirations in the lives of human beings around the world."
Here's the list of countries, starting with the happiest, with the score (between zero and 10) in parentheses:
1. Denmark (7.526)
2. Switzerland (7.509)
3. Iceland (7.501)
4. Norway (7.498)
5. Finland (7.413)
6. Canada (7.404)
7. Netherlands (7.339)
8. New Zealand (7.334)
9. Australia (7.313)
10. Sweden (7.291)
11. Israel (7.267)
12. Austria (7.119)
13. United States (7.104)
14. Costa Rica (7.087)
15. Puerto Rico (7.039)
16. Germany (6.994)
17. Brazil (6.952)
18. Belgium (6.929)
19. Ireland (6.907)
20. Luxembourg (6.871)
21. Mexico (6.778)
22. Singapore (6.739)
23. United Kingdom (6.725)
24. Chile (6.705)
25. Panama (6.701)
26. Argentina (6.650)
27. Czech Republic (6.596)
28. United Arab Emirates (6.573)
29. Uruguay (6.545)
30. Malta (6.488)
31. Colombia (6.481)
32. France (6.478)
33. Thailand (6.474)
34. Saudi Arabia (6.379)
35. Taiwan (6.379)
36. Qatar (6.375)
37. Spain (6.361)
38. Algeria (6.355)
39. Guatemala (6.324)
40. Suriname (6.269)
41. Kuwait (6.239)
42. Bahrain (6.218)
43. Trinidad and Tobago (6.168)
44. Venezuela (6.084)
45. Slovakia (6.078)
46. El Salvador (6.068)
47. Malaysia (6.005)
48. Nicaragua (5.992)
49. Uzbekistan (5.987)
50. Italy (5.977)
51. Ecuador (5.976)
52. Belize (5.956)
53. Japan (5.921)
54. Kazakhstan (5.919)
55. Moldova (5.897)
56. Russia (5.856)
57. Poland (5.835)
58. South Korea (5.835)
59. Bolivia (5.822)
60. Lithuania (5.813)
61. Belarus (5.802)
62. North Cyprus (5.771)
63. Slovenia (5.768)
64. Peru (5.743)
65. Turkmenistan (5.658)
66. Mauritius (5.648)
67. Libya (5.615)
68. Latvia (5.560)
69. Cyprus (5.546)
70. Paraguay (5.538)
71. Romania (5.528)
72. Estonia (5.517)
73. Jamaica (5.510)
74. Croatia (5.488)
75. Hong Kong (5.458)
76. Somalia (5.440)
77. Kosovo (5.401)
78. Turkey (5.389)
79. Indonesia (5.314)
80. Jordan (5.303)
81. Azerbaijan (5.291)
82. Philippines (5.279)
83. China (5.245)
84. Bhutan (5.196)
85. Kyrgyzstan (5.185)
86. Serbia (5.177)
87. Bosnia and Herzegovina (5.163)
88. Montenegro (5.161)
89. Dominican Republic (5.155)
90. Morocco (5.151)
91. Hungary (5.145)
92. Pakistan (5.132)
93. Lebanon (5.129)
94. Portugal (5.123)
95. Macedonia (5.121)
96. Vietnam (5.061)
97. Somaliland region (5.057)
98. Tunisia (5.045)
99. Greece (5.033)
100. Tajikistan (4.996)
101. Mongolia (4.907)
102. Laos (4.876)
103. Nigeria (4.875)
104. Honduras (4.871)
105. Iran (4.813)
106. Zambia (4.795)
107. Nepal (4.793)
108. Palestinian Territories (4.754)
109. Albania (4.655)
110. Bangladesh (4.643)
111. Sierra Leone (4.635)
112. Iraq (4.575)
113. Namibia (4.574)
114. Cameroon (4.513)
115. Ethiopia (4.508)
116. South Africa (4.459)
117. Sri Lanka (4.415)
118. India (4.404)
119. Myanmar (4.395)
120. Egypt (4.362)
121. Armenia (4.360)
122. Kenya (4.356)
123. Ukraine (4.324)
124. Ghana (4.276)
125. Congo (Kinshasa) (4.272)
126. Georgia (4.252)
127. Congo (Brazzaville) (4.236)
128. Senegal (4.219)
129. Bulgaria (4.217)
130. Mauritania (4.201)
131. Zimbabwe (4.193)
132. Malawi (4.156)
133. Sudan (4.139)
134. Gabon (4.121)
135. Mali (4.073)
136. Haiti (4.028)
137. Botswana (3.974)
138. Comoros (3.956)
139. Ivory Coast (3.916)
140. Cambodia (3.907)
141. Angola (3.866)
142. Niger (3.856)
143. South Sudan (3.832)
144. Chad (3.763)
145. Burkina Faso (3.739)
146. Uganda (3.739)
147. Yemen (3.724)
148. Madagascar (3.695)
149. Tanzania (3.666)
150. Liberia (3.622)
151. Guinea (3.607)
152. Rwanda (3.515)
153. Benin (3.484)
154. Afghanistan (3.360)
155. Togo (3.303)
156. Syria (3.069)
157. Burundi (2.905)