What Are the World's Most Valuable Sports Teams? NBA's Houston Rockets Sell for Record $2.2 Billion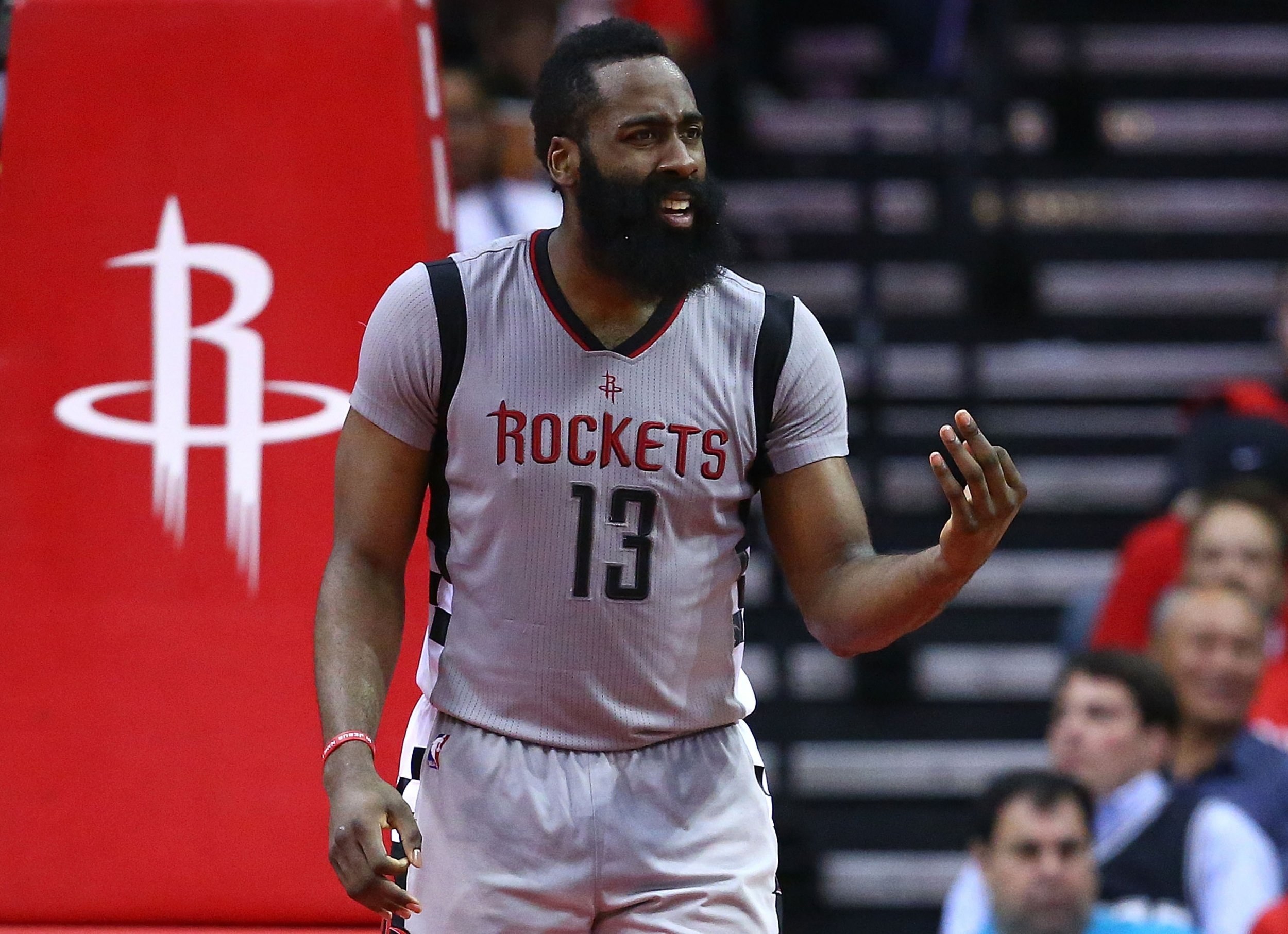 It'll cost you more than ever to own an NBA team nowadays, and Texas billionaire Tilman Fertitta found out the hard way Tuesday when he purchased the Houston Rockets for a reported $2.2 billion. That's the largest sale in the history of the league.
But that's about the list price for an NBA team—Microsoft billionaire Steve Ballmer set the tone when he parted with $2 billion in 2014 to purchase the Los Angeles Clippers.
"I am truly honored to have been chosen as the next owner of the Houston Rockets. This is a lifelong dream come true," said Fertitta—who still awaits approval of the sale from the NBA—in a statement.
And, true, it must be fun for a sports fan to own a franchise, but don't chalk up Fertitta's investment solely as a vanity purchase. Season tickets, after all, don't cost billions of dollars, and they buy you a lot of fun and basketball. The NBA is in the middle of a boom. It's a league growing in popularity—especially among young people—with a massive nine-year, $24 billion TV deal.
Fertitta hasn't said much about the purchase, noting in his statement that outside of expressing excitement he wouldn't say more "out of respect for the NBA's approval process." But he was willing to part with some 70 percent of his estimated net worth to own the team.
Ballmer, the last person to buy an NBA team, has commented on why he was willing to give up $2 billion. "It's not a cheap price, but when you're used to looking at tech companies with huge risk, no earnings and huge multiples, this doesn't look like the craziest thing I've ever acquired," he said in 2014. "There's much less risk. There's real earnings in this business. There's real upside opportunity."
In other words, NBA teams bring in real dollars with butts in seats, jerseys sold and eyeballs on TVs—unlike some tech companies with huge valuations and little to show in profits.
Fertitta did pay more for the Rockets than Forbes estimated the team to be worth in its annual ranking. The magazine pegged the team as the eighth most valuable NBA franchise, at $1.65 billion. Yet its actual sale price of $2.2 billion would have been good enough for the Rockets to be the 30th most valuable sports team in the world, or the estimated worth of the fifth most valuable NBA franchise, the Boston Celtics, according to Forbes.
The world's 10 most valuable sports franchises in 2017, according to Forbes, featured a couple of NBA squads, but the Rockets weren't close to breaking in. It went, in descending order, the Dallas Cowboys (NFL, $4.2 billion), the New York Yankees (MLB, $3.7 billion), Manchester United (soccer, $3.69 billion), Barcelona (soccer, $3.64 billion), Real Madrid (soccer, $3.58 billion), the New England Patriots (NFL, $3.4 billion), the New York Knicks (NBA, $3.3 billion), the New York Giants (NFL, $3.1 billion), the San Francisco 49ers (NFL, $3 billion) and the Los Angeles Lakers (NBA, $3 billion).
And while the Rockets clearly fetched a high price, at least one NBA observer was calling it a bargain. The Ringer's editor-in-chief, Bill Simmons, tweeted: "Getting any top-7 NBA market franchise for under 2.5b is a steal in my opinion. Most marketable stars and much more streaming $$$$ coming."
Only time will tell if valuations keep rising in the NBA. A lot of that comes down to what happens with the next TV deal. But at least one thing is clear: Houston's former owner, Leslie Alexander, made out pretty damn well. He bought the team in 1993 for $85 million.