'What Are You Going to Do About It?': Cop Allegedly Punches Husband After Harassing His Wife
A Florida police officer was arrested Sunday after an alleged altercation outside a sports bar in New Smyrna Beach.
The officer has been accused of punching a man whose wife rebuffed earlier advances the officer made inside the establishment, according to an arrest report that the New Smyrna Beach Police Department (NSBPD) provided to Newsweek Monday afternoon.
Authorities identified the accused officer as Naci Tuzcuoglu. Edgewater police confirmed in an email to Newsweek that Tuzcuoglu was an officer with their department.
The incident occurred shortly after midnight on Sunday at Peanuts Restaurant and Sports Bar in New Smyrna Beach, not far north of Edgewater in Volusia County and northeast of Orlando. Neither the man Tuzcuoglu allegedly punched nor the individual's wife were publicly identified in the NSBPD report.
The arrest report said Tuzcuoglu began interacting with the woman inside Peanuts while she was singing karaoke with her sister. When Tuzcuoglu placed his hands on the woman's hips, she told him she was married and not interested in his attention, according to the arrest report.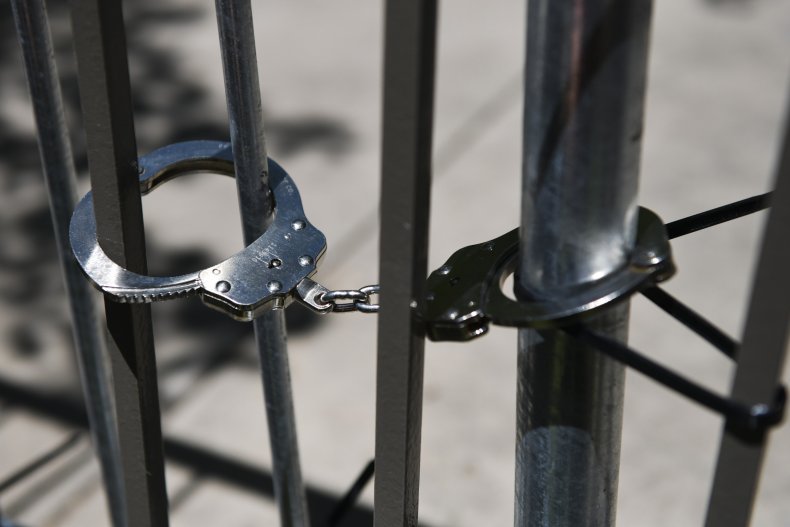 After Tuzcuoglu persisted, the woman went outside to talk with her husband. The couple told NSBPD they were then approached by Tuzcuoglu outside, who showed them his badge and said, "I'm a cop, what are you going to do about it?"
Tuzcuoglu allegedly punched the woman's husband multiple times before authorities arrived. The officer was arrested and charged with misdemeanor battery, according to the NSBPD.
Tuzcuoglu was taken to the Volusia County Branch Jail following his arrest, the NSBPD report said. He had been released on bond by Monday morning, according to local news station WKMG-TV.
The Peanuts bouncer later told authorities the man whom Tuzcuoglu allegedly attacked "did not start anything," according to the arrest report.
During the altercation, the man fell and landed on a flower pot, the report said. He did not accept an offer from responding officers to receive medical treatment for his injuries, which consisted of a cut on the bridge of his nose and on his left eye.
Tuzcuoglu worked for the Daytona Beach Police Department before joining the Edgewater Police Department last September.
The police department said in a statement shared with Newsweek that Tuzcuoglu is on suspension as the department's investigation into the altercation proceeds.
"The officer has been placed on suspension and an internal investigation has been initiated," Edgewater Chief of Police Joe Mahoney said.