What Are Zombie Campaigns? FEC Wants to Know Why Mitt Romney And Others Are Still Spending Campaign Dollars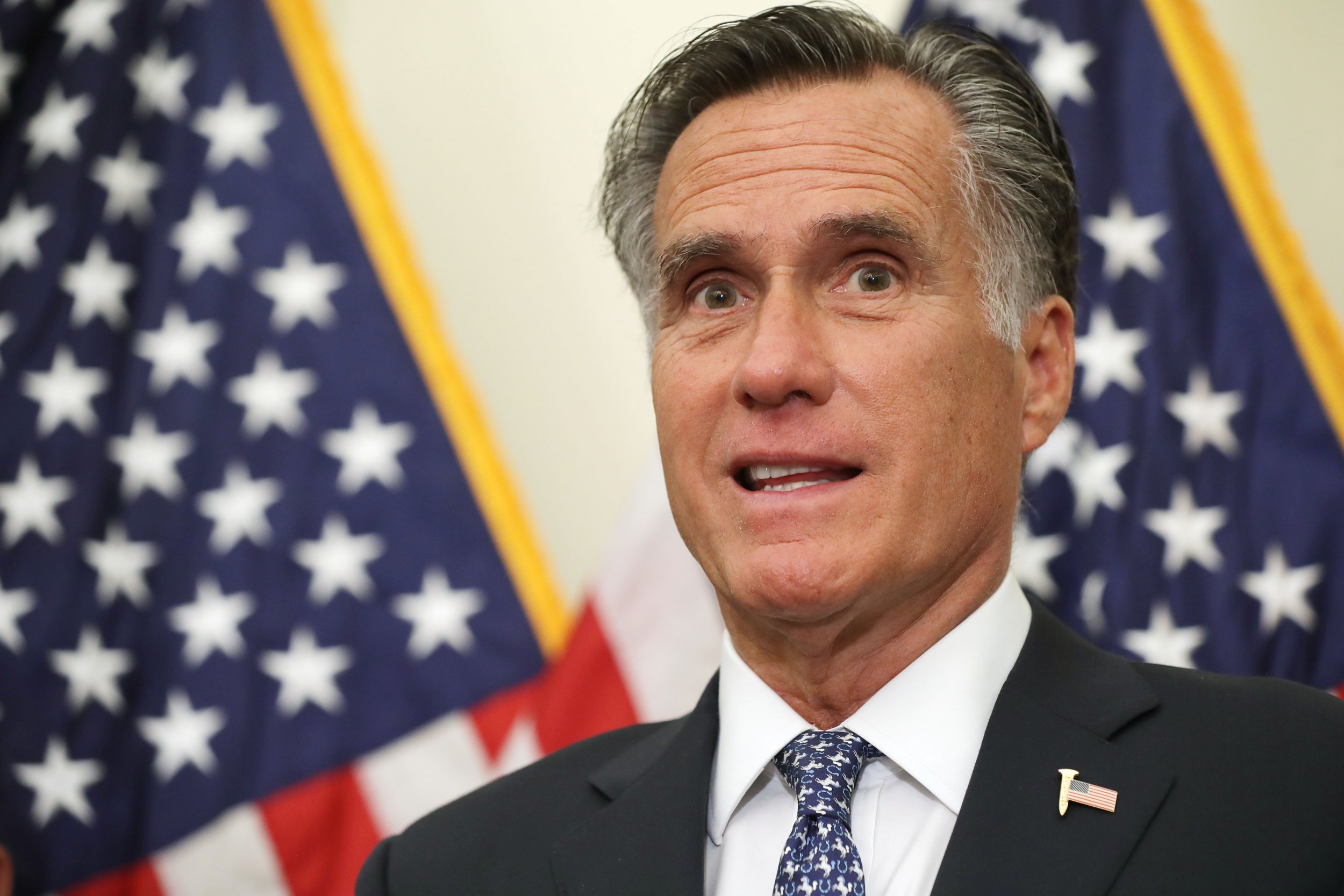 The Federal Election Commission on Wednesday sent out dozens of letters to long-dormant political campaigns asking the groups to clarify a critical issue: why they are still spending money.
The letters went out to various federal office seekers whose campaign remnants are generally allowed to spend money to wind down operations and pay off outstanding campaign debts. Some of the expenditures flagged by the FEC raise questions about whether the money was being used for valid purposes, which do not include expenses for one's personal benefit.
This follows a blockbuster 2018 investigation from the Tampa Bay Times and 10News WTSP which highlighted instances where congressional campaigns of federal also-rans helped pay for expensive meals, football tickets and club memberships.
"While a committee of a former candidate or officeholder may remain open for winding-down purposes, your reports do not appear to indicate that the committee is winding down," the FEC wrote to the campaign of former Congressman Mark Foley. "If the disbursements in question constitute personal use, the committee should seek reimbursement for the appropriate amount of the personal use violation from the beneficiary."
Foley was a congressman from Florida from 1995 until his resignation in 2006, when it was revealed that he sent sexually explicit messages to teenage boys. The campaign's treasurer is Foley's sister, Donna Foley Winterson.
The FEC referred to several expenditures by Foley's campaign that have occurred long-since his resignation from Congress. These include over $20,000 worth of sponsorships and membership dues paid to various Florida civic organizations.
Among the so-called "zombie campaigns" being probed by the FEC is the 2012 presidential campaign of Mitt Romney, who is now a U.S. senator. Romney's presidential campaign spent money on, among other things, compliance and legal consulting and document storage. These expenses flagged by the FEC set the campaign back around $40,000.
A letter to former Congressman Gary Miller, who hasn't served since 2015, requested an explanation as to why his campaign still retained a "significant amount" of cash on hand.
The commission also flagged a series of payments from Miller's campaign committee to Cathleen Miller, whose exact affiliation to the former congressman is unclear, despite the campaign having ended years ago. Nevertheless, the campaign continued to spend money well into 2018, including on hundreds of dollars of telephone bills and rent.
A bipartisan group of House lawmakers introduced a bill last year, after the Times-10News investigation, that would require the campaigns of departing members of Congress to close within a two-year window. The bill was reintroduced into the House this year after the chamber shifted to Democratic control, though it is not expected to make any headway in the Republican-led Senate.