What the Austrian Election Means for Trump and Clinton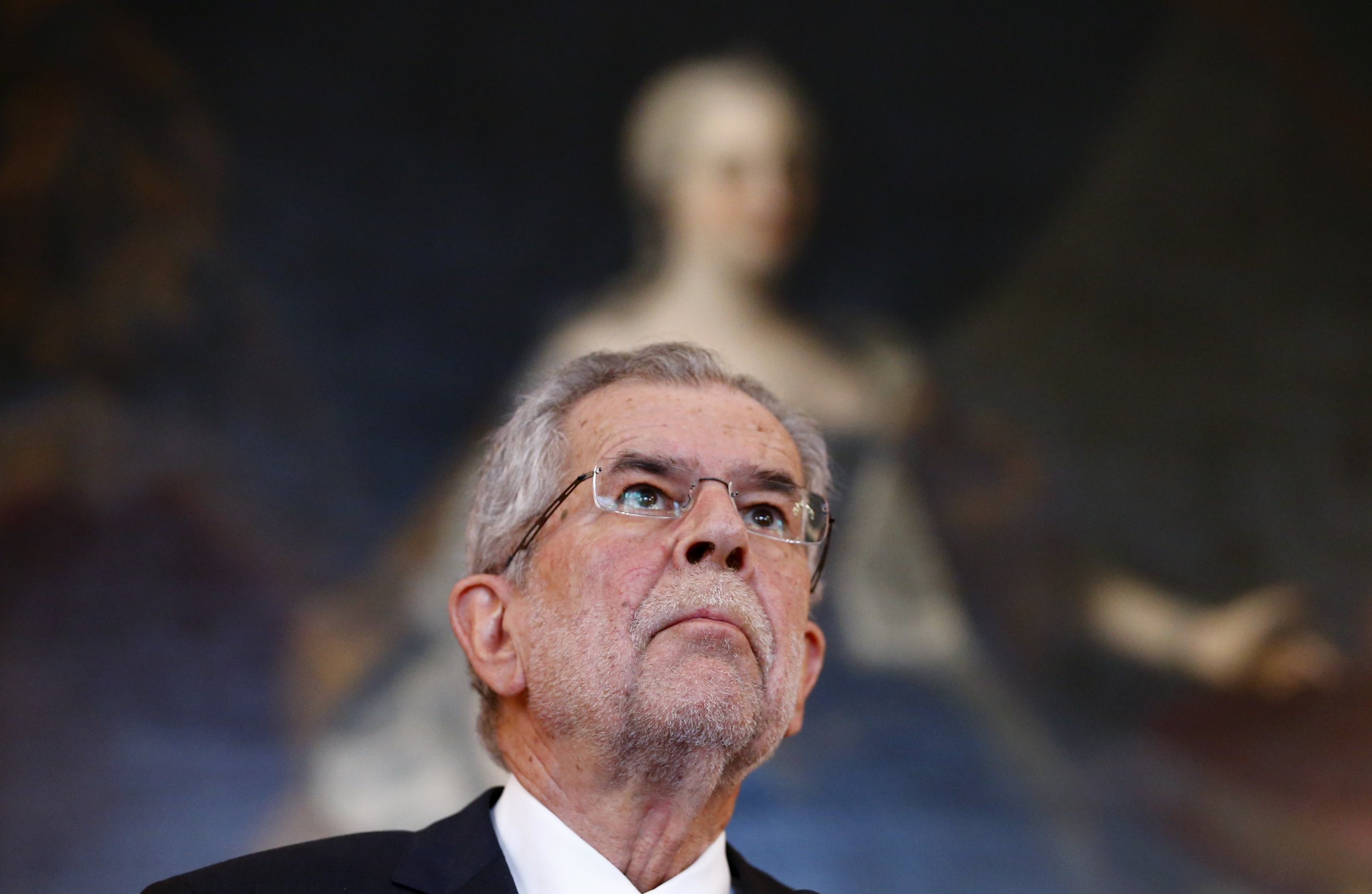 This article first appeared on the Council on Foreign Relations site.
Just 0.6 percent was needed to defeat the far-right candidate for the Austrian presidency. That figure comes from the 31,000-vote difference in favor of Alexander van der Bellen, an independent and former Green Party delegate who won over Norbert Hofer of the anti-immigration Freedom Party.
Although the Austrian president's role is mostly ceremonial, it is nevertheless important to the development of the country's national identity.
Preliminary voting pointed to Hofer, who was leading by 35 percent to van der Bellen's 21 percent. It was unsurprising that a far-right politician was winning in the preliminary round. Austria is a predominantly conservative, Catholic country whose people are dissatisfied with the current center-left, center-right coalition in dealing with unemployment, the euro crisis and especially the refugee crisis.
Hofer campaigned on the premises of strengthening Austrian borders and armed forces in order to limit the number of Islamic refugees crossing through or remaining in Austria, and to reducing the ever-encroaching presence of the European Union.
On the other hand, van der Bellen encouraged voters to be "open, Europe-friendly [and] Europe-conscious" and favored a fence–free immigration policy for refugees.
The rise of Hofer's right-wing party is attributed to the refugee crisis and the rise of a modern democratic retreat in Europe and the United States. Yet while refugees were a factor, the elections exposed a multiplicity of fissures that pre-existed in Austria and have deeply frustrated the electorate. These include the steady increase in unemployment, the euro crisis and security concerns directly related to attacks in Europe.
Of course, these electorate issues are not unique to Austria, and polls in the United States suggest that the top three concerns for U.S. voters are terrorism and homeland security, the economy and employment.
What implications does Austria have for the U.S. presidential race in regard to these electorate concerns? Trump's campaign shares similar extremist views with Hofer's, whereas Clinton's relates more to van der Bellen's.
On June 13, Trump officially stated in a recent national security speech, "I will suspend immigration from areas of the world where there's a proven history of terrorism against the United States, Europe or our allies until we fully understand how to end these threats," in response to the horrific tragedy in Orlando, Florida.
Additionally, he supports deportation policies, including the mandatory return of all criminal aliens after detainment; cracking down on refugees and asylum seekers; and, of course, building his infamous wall on the Mexican border.
On the other hand, Clinton vows to keep Americans safe by strengthening the homefront. To do this, she has called for more stringent restrictions on guns; strengthening alliances with the Middle East, Asia and Europe; and taking out the Islamic State militant group's (ISIS) "strongholds in Iraq and Syria by intensifying the air campaign."
As for economic insecurity and inequality, Trump vows to eliminate the latter by reducing the $19 trillion of national debt, providing tax relief for middle-class America, simplifying the tax code and discouraging corporate inversions.
Clinton promises to put forth a middle-class tax-cut plan, create good-paying jobs and provide salary raises by investing in infrastructure, clean energy and scientific and medical research and closing corporate tax loopholes.
In regard to employment and jobs, Trump argues that he will be "the greatest jobs president" by keeping the minimum wage at its current rate ($7.25) to maintain the United States's competitive edge globally and making the government's e-Verify program nationwide and mandatory to keep immigrants without documentation from taking jobs that should go to unemployed citizens.
Conversely, Clinton's goals include increasing the minimum federal wage to $12 an hour and raising incomes for lower- and middle-class families.
Although Trump is the presumptive Republican nominee and opinion polls suggest larger support for him regarding the three electorate concerns stated above, Clinton leads in the polls.
Will Clinton be able to maintain her lead come November? Quite possibly by a small percentage, if the outcome of the Austrian election provides any indication.
Anna-Sophia Haub is an interdepartmental program assistant at the Council on Foreign Relations.