This Is What the Average Rent Costs in 30 U.S. Cities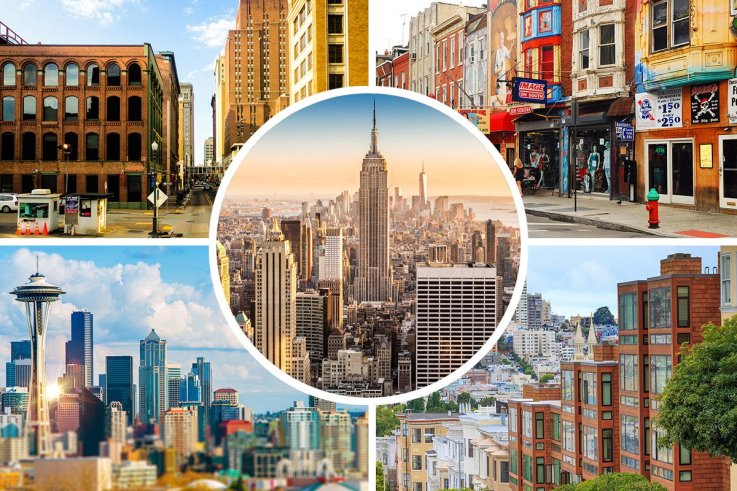 The cost of living has skyrocketed over the last year, growing at the fastest pace in a decade while wages remained stagnant. This increase was mostly down to the housing market, with tenants hit by a 3.5 percent increase in average rental prices across the country.
Housing shortages in desirable cities such as New York and San Fransisco are driving this rent inflation, which is being worsened by a downward trend in housing construction.
But rent prices remain wildly different depending on where you live. Numbeo, a database of user-contributed data about cities and countries, has compiled a list of what their users say they pay in rent every month.
We've selected 30 U.S. cities from their database to get an idea of how much people are paying in rent across the country. Because their data is user-submitted rather than based on government figures, it serves as more of a guide than a precise average.
The data shows the weaknesses and strengths of each city's rental markets. Although rents in San Fransisco are generally higher than in New York, the opposite is true of three-bedroom apartments in the city center. This indicates three-beds are a rare and sought-after commodity within New York's housing stock.
We've also included the average salary in each city, as well as how much of that would be consumed by rent. New Yorkers would have to spend 147 percent of their salaries on a three-bedroom rental, indicating that only super-rich families can afford to live in the city.
At the other end of the scale, residents of Lexington, Kentucky spend just 47 percent of their salary on average renting a three-bedroom property. Find out what you could expect to pay in Chicago, Boston, Miami and 27 other major U.S. cities in this guide to America's rental market.