What Is Babs's Secret? Whitney Way Thore Exposes Mom: She's Not 'An Innocent Southern Belle'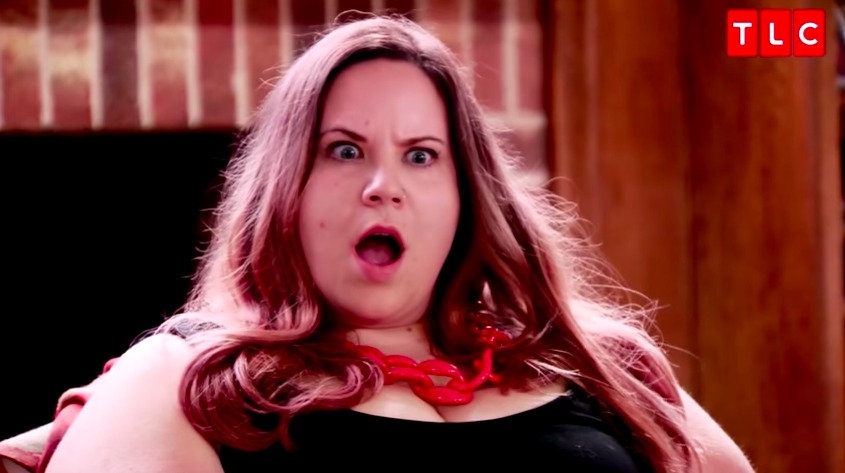 Based on the new trailer for TLC's My Big Fat Fabulous Life, Season 5 could be one of its most outrageous seasons yet. It kicks off with star Whitney Way Thore uncovering a huge family secret about her mother, Babs.
"You are a liar from the pit of hell and I finally caught you!" Thore yells at her mother, who gasps in shock. "What?" she innocently asks. "I didn't tell you because it was none of your business," Babs shoots back.
Last season Babs suffered from a stroke but is recovering. While checking out the family's attic, Thore discovered something that changed her perception of her mother forever.
"My mom is doing pretty well. I don't know if you can really tell this from the trailer or not, but in the beginning of the season I found out a huge secret about her that basically changed everything I thought about her and our family," Thore told Newsweek. "That's something interesting. I've always known Babs is not an innocent Southern Belle but what I found out is that she's really not. She's really not."
But Babs's secret isn't the only explosion this season. "I feel like every season is a little bit more out of control than the last one so this one's really out of control," Thore said.
The trailer also teases Buddy Bell's drug recovery and show's Thore kissing her longtime friend, which she simply described as odd. "There really isn't a word for it, to be honest. When I kiss Buddy it's always weird. There's always weirdness from being friends with him. But I think that sometimes people have a chemistry that's just there. I'm just gonna have to say, if I pick one word, I'm still gonna say weird," she said.
Also featured in Season 5 is Thore's fitness journey. Last time around, the crew went to Hawaii where Thore struggled to complete an 8k. Now, she's determined to be healthier than ever and take on a new challenge in Alaska. "I've gotten really wild in my fitness journey. I haven't trained very consistently since 2011," she said.
For anyone who has a New Year's resolution to get active, Thore teamed up with personal trainer Ryan Andreas. Together, they created a workout regime called, "No BS Active" that's 24 minutes. You don't need any weights unless you want to use five-pound dumbbells. The workouts can be purchased at midnight Monday.
Don't miss Season 5 of My Big Fat Fabulous Life when it returns Tuesday at 8 p.m. ET on TLC.