What Is Ballot Harvesting? Arizona Argues Over Whether Collecting Ballots for Voters Could Lead to Fraud
Ballot harvesting continues to make headlines across the nation.
A practice long used by both political parties, special-interest groups and political operatives, ballot harvesting can be viewed as a voter service that greatly improves turnout or an underhanded political tool that leaves elections open to fraud.
Ballot harvesting groups see their mission as supporting voters who are ill, too busy with work, or the elderly who may need assistance. Collecting ballots in this way has also been instrumental for decades to the Native Americans living on remote reservations.
A hearing in Phoenix on Tuesday by the U.S. House Subcommittee on Elections posed the question "Should this practice be illegal?" Ballot harvesting has been illegal in Arizona since 2016, when State Senator Michelle Ugenti-Rita authored the law that banned the practice. She was in court on Tuesday to testify and defend that law.
"We're constitutionally required to protect the integrity of elections," she said in an interview with KNXV. "The practice of allowing third parties to collect other people's ballots is not good government and it's not a good elections practice."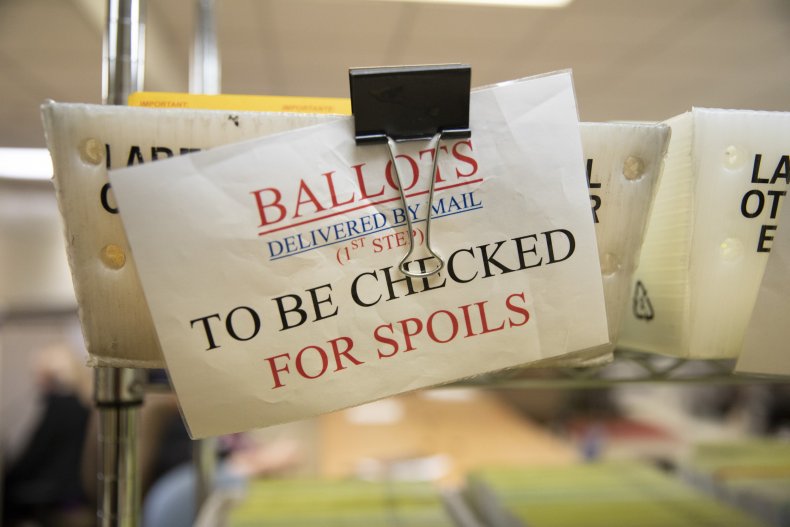 Congressman Ruben Gallego of Phoenix attended the hearing since it was held in his congressional district, and spoke to KNXV about what he saw happening in Arizona.
"For many years it was something that was allowed and permissible," said Gallego. "What happened when you look at the history is that when the Latino Democratic community started practicing the same thing that the Republicans practiced, then all of a sudden it was a problem."
Ballot harvesting and tampering issues surrounded the election of Congressional candidate Mark Harris in North Carolina, which ultimately led to state officials refusing to certify his win. An in-depth investigation resulted in witnesses who testified to the illegal collection and completion of absentee ballots. This led to a new election, which was the first redo of a congressional House seat in over 40 years.
California passed what some viewed as an overly-permissive ballot collection law in 2018. Before the law passed, only a family member or a member of the household could lawfully deliver a ballot. But AB-1921 loosened that rule, allowing almost anyone to solicit voters, fill out ballots and deliver them on behalf of a registered voter.
Gathering absentee ballots directly from voters is currently allowed in 19 states. Some states have embraced it, while others have put a lawful stop to it. Montana voters approved an anti-ballot harvesting referendum in 2018. They made violating this measure punishable by a $500 fine for each ballot illegally collected.
Voting rights advocates are discouraged that laws like this are being passed with no real evidence of ballot fraud happening. In the end, they believe this punishes certain voters without doing much to avert or expose real fraud.
With election season drawing closer in the United States, the battle over harvesting ballots has only just begun.