What is 'Bean Dad?' Ken Jennings and John Roderick Twitter Controversy Explained
Ken Jennings has defended his Omnibus podcast co-host, musician John Roderick, amid a viral Twitter scandal that has seen Roderick criticized and dubbed "Bean Dad."
Roderick caused a stir on Twitter on Sunday when he said he wouldn't let his nine-year-old daughter eat until she figured out how to use a can opener to open a can of beans on her own.
In a now-deleted Twitter thread, (Roderick has since deleted his account), the father says while he was doing a jigsaw puzzle, his daughter told him she was hungry. Roderick told her to make some beans, and when she asked how, he told her to "open a can and put it in a pot."
His daughter asked how to open the can of beans and Roderick said he realized he had never taught her how to use a can opener, saying: "What kind of apocalypse father doesn't teach his kid to use a manual can opener?"
Roderick said in the Twitter thread that he saw the situation as a "Teaching Moment" and encouraged his daughter to "figure out what the can-opener inventor was thinking when they tried to solve this problem," despite saying that "spatial orientation, process visualization and order of operation are not things she... intuits."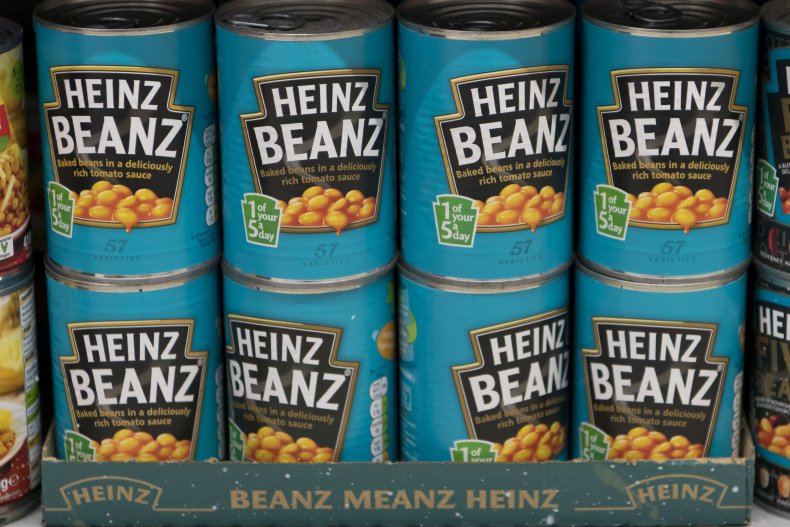 "Bean Dad" told his daughter that neither of them would eat anything until they got into the can of beans. Roderick said on Twitter that in the end, his daughter had been trying to open the can of beans on and off for six hours and that she had been frustrated, crying, and hungry during this time.
Eventually, his daughter figured out how to turn the can, but did not know how to puncture the lid, of which Roderick said: "I'd forgotten how finicky the tool really is, particularly when it comes to the puncture."
Once Roderick's daughter finally managed to open the can, "Bean Dad" said he was proud of her and said: "I know I'm infuriating. I know this is parenting theatre in some ways," and that he wanted to correct his own lack of perseverance in how he educates his child.
However, Roderick came under fire on Twitter for not helping his daughter with the can opener and for not feeding her for what he suggested was six hours after she said that she was hungry.
Among the trending topics on Twitter yesterday were: "Bean Dad," "She's 9," and "Six Hours," as social media users weighed in on the controversy. There are more than 147,000 tweets containing the phrase "Bean Dad" at the time of writing.
Roderick faced criticism as Twitter users were baffled and appalled by how he treated his daughter, with many saying he should have helped her, and should not have let her stay hungry.
Lindsay Ellis said: "Only because I can't stop thinking about Bean Dad even tho I hope to forget about him tomorrow, but it's pretty obvious to me that he kind of deep down knew he was being s****y to his daughter, and that's why he took it to Twitter to reframe his s****iness as a Teachable Moment."
But Jennings, who is the highest-earning American game show contestant of all time and is set to guest host Jeopardy! next week, defended Roderick in the wake of the scandal and said on Twitter: "Extremely jealous and annoyed that my podcast co-host is going to be a dictionary entry and I never will.
"If this reassures anyone, I personally know John to be (a) a loving and attentive dad who (b) tells heightened-for-effect stories about his own irascibility on like 10 podcasts a week. This site is so dumb."
Jennings also defended tweets of Roderick's that have been resurfaced, which contained slurs and offensive language, after recently apologizing for his own resurfaced tweets.
Amid the criticism and accusations of abuse, the "Bean Dad" controversy has also inspired light-hearted memes and jokes.
George Civeris said: "My daughter asked me who bean dad was and I made her spend six hours looking it up herself."
Twitter user @MNateShyamalan said: "nobody in this house is eating until my infant son figures out the air fryer" to which @perfectsweeties responded: "if my newborn cannot solve the sphinx's riddle i simply do not care if he perishes."
Others joked about how Roderick deleted his Twitter account around a day after he posted the thread, like Helen Kennedy, who said: "Bean Dad's daughter toughed out his can opener experiment longer than he withstood criticism. One assumes he has learned much from being tested this way."
Finally, Jenny Nicholson said: "If we didn't want bean dad to delete his twitter we should have made it clear that none of us would be eating anything until he learned to take constructive criticism."
Newsweek has contacted John Roderick for comment.