What Is a Beer Snake? XFL Fans Throw Lemons in Anger After Tradition Banned
The XFL has returned and has brought a wave of controversy with it, but not for anything that has happened on the field.
When the D.C. Defenders took on the Seattle Sea Dragons at Audi Field in Washington, there was consternation among fans after their beloved 'beer snake' was shut down and banned.
Security moved quickly to stop the formation of the beer cups and ensured that any continuation of the tradition was not brought back.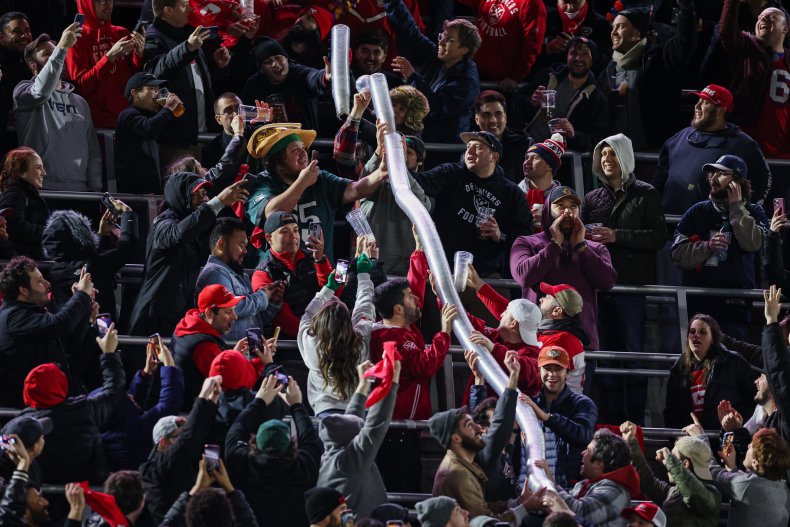 There was anger in the crowd though and they responded in a way that was probably not anticipated, hurling lemons onto the field in their dozens.
Amid boos from discontented supporters, ESPN sideline reporter Stormy Buonantony at Sunday's game was told: "If you don't give us beer snakes, we're going to continue to give you lemons here."
What is a beer snake?
As #FreeTheBeerSnake trended on Twitter, the XFL made a return in an unexpected way—but what is a beer snake and why is it proving to be so controversial?
A beer snake is formed by the stacking of numerous plastic beer cups so that it resembles a "snake."
Beer snakes have proved popular among those watching and it has been reported that one snake reached a whopping 175 meters before it was taken down by security.
How to build a beer snake
There are two main components to a successful beer snake—a lot of cups and the cooperation of fans around you.
A snake is usually formed when a determined group bring together their empty cups, as well as any gathered for such a build, and then encourage others around them to join the snake party.
Before long, the beer snake is slithering over the heads of fans, much to the delight of many in the stadium.
The first beer snake was reportedly formed in 1969 at a cricket game but has jumped to the football stands, with XFL fans claiming that it is now part of their tradition.
Why did XFL banish Beer Snake?
It is unsure why the beer snake has been banished by the XFL. Newsweek has reached out to the league's officials to find out whether this is a league-led initiative and whether there are safety implications being mooted for bringing down beer snakes before they can gather momentum.
Defenders fans were certainly upset at the ending of their tradition and fans will now be keenly watching to see if this ban will be repeated in other stadiums across the XFL.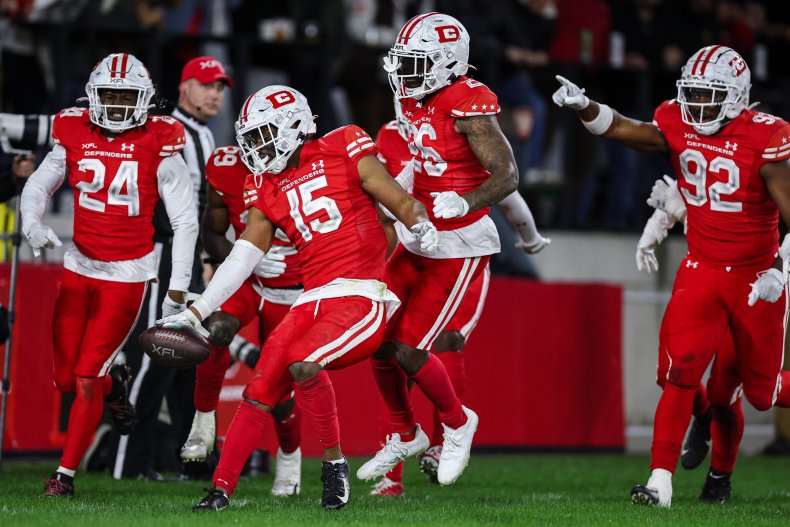 Will Beer Snake make a return to XFL?
At the moment it is unsure whether the beer snake ban will be upheld indefinitely or whether it is the league flexing its muscles.
The XFL has introduced a number of new initiatives on the field with a host of rule changes to make it a more watchable game as it looks to fill the football void left by the end of the NFL season.
There are fears that they may erode any goodwill by banning one of the crowd's favorite pastimes, so the situation will be watched with keen eyes.
The beer snake may have life in it yet but it depends on how fed up the XFL officials get of sucking the lemons that may rain down from the stands if the ban is upheld.
Do you have a tip on a sports story that Newsweek should be covering? Do you have a question about the XFL? Let us know via entertainment@newsweek.com.