What Is Behind U.S. Military Decision to Delay the Induction of Transgender Recruits?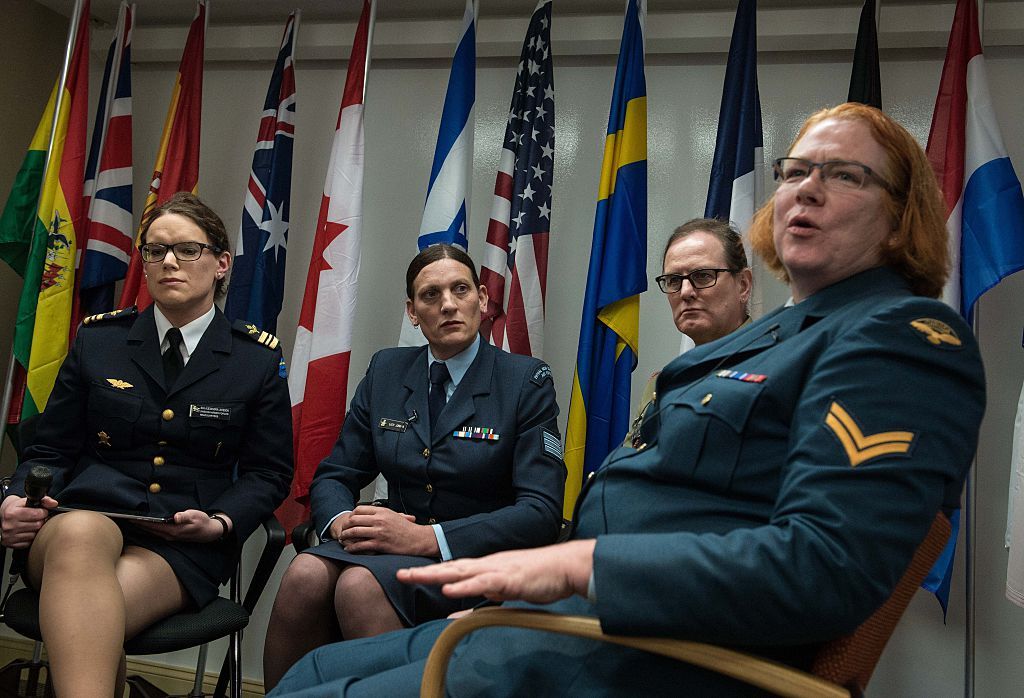 The Pentagon's decision to delay an Obama policy allowing the induction of transgender recruits into the U.S. military has been criticized by rights groups.
"Each day that passes without the policy in place restricts the armed forces' ability to recruit the best and the brightest, regardless of gender identity," said Human Rights Campaign spokesman Stephen Peters in a statement.
In a leaked memo, Defense Secretary James Mattis said that the decision was made after consultation with senior defense officials, and "in no way presupposes an outcome." The Pentagon said the decision was made so the military could "review their accession plans and provide input on the impact to the readiness and lethality of our forces."
The decision came on the eve of the July 1 implementation of the measure set by previous Defense Secretary Ash Carter. Currently, recruits who disclose their trans status after they join the military can continue to serve but transgender people cannot enlist.
So what are some of the reasons that have been cited by lawmakers and officials in criticism of the reform?
Republican House lawmakers on Wednesday called for Mattis to reverse the bill, and threatened to launch a lawsuit if he refuses.
"This policy is not only costly, it's also a threat to readiness," said Rep. Vicky Hartzler, during debate on the annual defense authorization bill, reported the Military Times.
"Military service is a privilege, not a right. It is predicated on the singular goal of winning the war and defeating the enemy. All decisions on personnel and funding should be made with this in mind."
Military chiefs last week submitted a request asking for a new proviso to be added to the bill, requiring transgender recruits to wait to enlist for up to two years after transitioning. They also claim more time is required to assess the experience of transgender personnel, and consider the effect on military bases.
Defenders of the bill claim that it enhances force readiness, by selecting personnel regardless of gender. Republicans argue the move is an attempt at social engineering and of little real benefit to the armed services.
Another issue is cost.
Some critics allege that the move could cost the military tens of millions, which could be better spent. Under the terms of the new bill, the military will cover healthcare and surgery costs for transgender service personnel.
However, Aaron Belkin, a professor of political science at San Francisco State University, told Reuters in 2015 that transition care for transgender members of the United States military would cost around $5.6 million, a fraction of the military's budget. The Rand corporation has estimated costs could come to between $2 and $8 million.
Democrats in a letter to Mattis Friday urged him not to further delay implementation—now at six months' standing—and claimed that costs would be minimal.