What Is Bernie Sanders Up To? New Book, Iowa Speech, But Still Not Running for President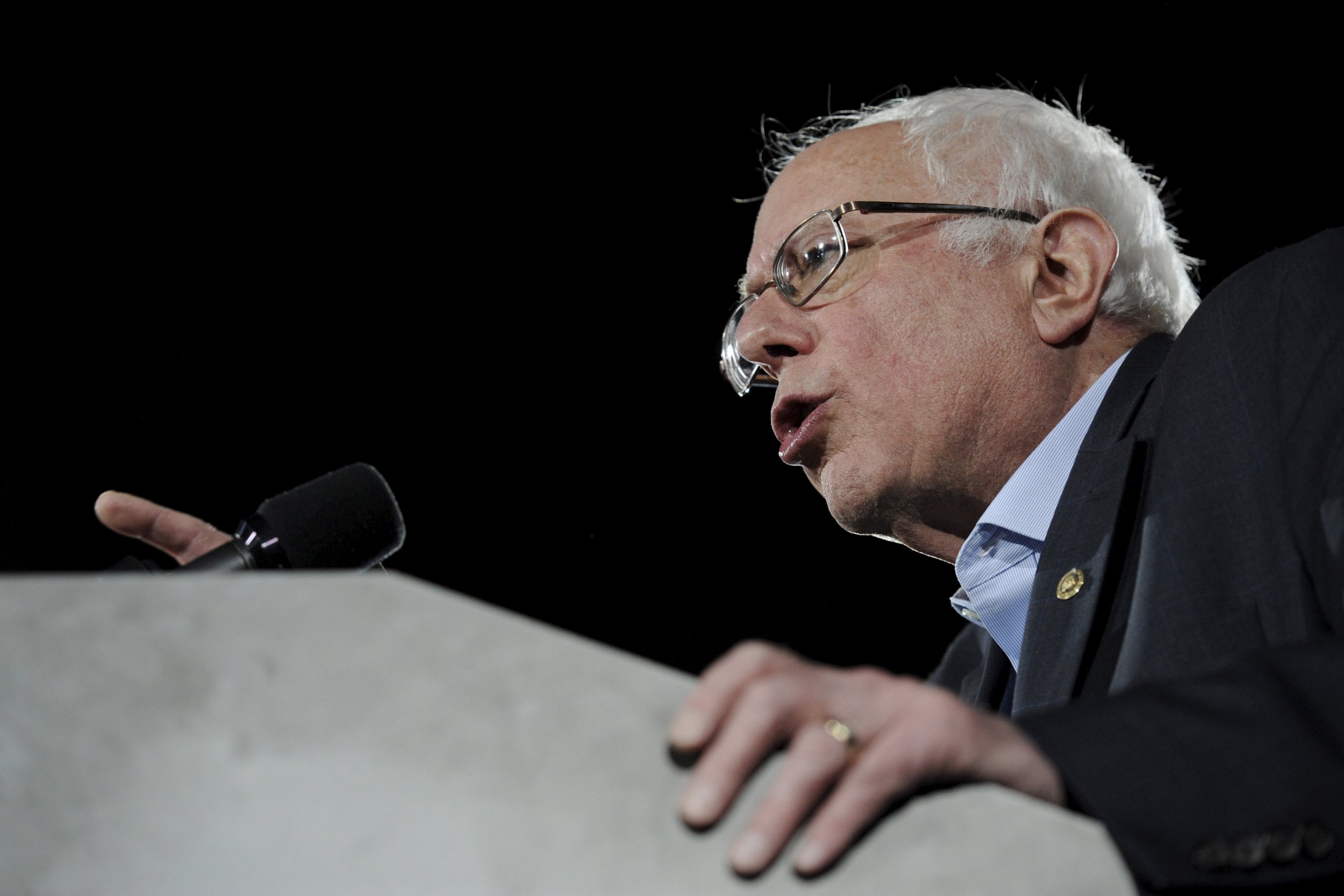 The last time Bernie Sanders was in Iowa City to speak about a new book at the Prairie Lights Bookstore, it was February 19, 2015, just a few months before he announced his bid for the Democratic presidential nomination. In August, he's scheduled to return to the bookstore to promote his latest title, Bernie Sanders Guide to Political Revolution.
"He became much better known in Iowa during the campaign cycle, so we expect that this will sell out very quickly," Jan Weissmiller, co-owner of the bookstore, tells Newsweek over the phone. The event is scheduled for August 31, just two days after the book's publication, and tickets are due to go on sale on Friday.
Last time, "we were shocked that 150 people came," Weissmiller says. The bookstore was approached in 2015 about the opportunity to host the Vermont senator discussing The Speech: A Historic Filibuster on Corporate Greed and The Decline of Our Middle Class. The store had only three days to promote the event, and the temperature was below zero when the day came.
"It was the first time I was exposed to his message. It was very moving," Weissmiller says, and the crowd—which she describes as a diverse group from a broad range of ages and socio-economic status, including folks who weren't often seen at the bookstore—seemed to agree. "Everyone was sort of on the edge of their seats. He's a powerful speaker."
Though the 150-person turnout exceeded expectations two and a half years ago, that will likely pale in comparison to the attendance this August. Sanders's audience for various events in the city grew steadily throughout his campaign. He drew roughly 400 people at rallies in May and August 2015, and by January 2016, another rally brought between 3,900 and 5,000 people to the University of Iowa's Field House to see the presidential hopeful, who was joined that day by Cornel West, actor Josh Hutcherson and the band Vampire Weekend.
The book talk this August will be held at Hancher Auditorium, which Weissmiller says has a capacity of 1,800. The Englert Theatre across the street from the bookstore—which has 725 seats and has previously hosted readings by Colson Whitehead and Stephen King—didn't even want to try to host the large crowd Sanders seems sure to draw. Sanders beat Hillary Clinton by 20 percent in Johnson County, though he ultimately lost the Democratic Iowa caucuses in the state party's closest race ever.
Bernie Sanders Guide to Political Revolution "has ideas for continuing a political revolution to fight for a progressive economic, environmental, racial and social justice agenda that creates jobs, raises wages, protects the environment and provides healthcare for all," according to the publisher's description. In the book, he "continues his fight against the imbalances in the nation's status quo, and shows you how to make a difference to effect the changes America—and the world—need to create a better tomorrow."
Speculation about a possible presidential bid by Sanders in 2020 has been rampant, even though he will be 79 by then. That's almost a decade older than Donald Trump when he became the oldest president ever inaugurated. But his supporters don't seem to mind. "Every single progressive I've come across would support another Bernie run for president," Lucy Flores, a former Nevada assemblywoman and founding board member of Our Revolution, told Newsweek in May. A visit to Iowa, which holds a special place in presidential politics, is bound to fuel further speculation.
Like other observers, Weissmiller has no idea whether Sanders's August visit to Iowa City will be a precursor to another presidential bid. But she says she knows "he believes that the electorate, that the populace has to be motivated to be very involved in the political process, whatever his role might be. That's what this is about. We can't sit back."