What Is the Best Warren Buffett Biography of All Time? | Opinion
Welcome back to On the Street. Hell froze over last week. For the first time in more than 100 years, The New Hampshire Union Leader newspaper endorsed a Democrat for president. We'll see how that works out Tuesday. Or whenever Amy Coney Barrett decides the election. In the meantime, here's what I have for you this week: a few thoughts on Purdue Pharma's settlement with the U.S. Department of Justice—and Walmart's preemptive strike to escape liability for filling all those OxyContin prescriptions. In addition, an early frontrunner for a Joe Biden treasury secretary—if he wins, of course—and a few business books worth reading, including the best Warren Buffett book ever. Also: GDP surges in the third quarter. Is Trump administration economic advisor Larry Kudlow finally right about the "V" recovery? (More than a few lefty onlookers like me aren't convinced.) And how about that $34 billion spinoff of Alibaba's financial services arm? How rich can Jack Ma get? The answer to that, my friends, is in Loose Change below.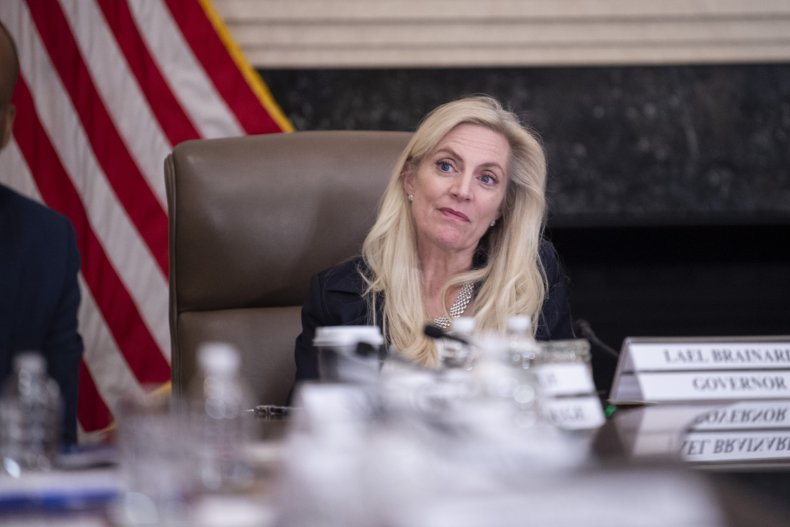 Who Is Lael Brainard? Well, I know, this is kind of a Mr. Obvious observation. But given the state of the economy and COVID, the treasury secretary may be the most important cabinet post over the next four years. If President Trump manages to remain in Washington— as opposed to say, Allenwood—Treasury Secretary Steven Mnuchin is expected to remain in place. A President Biden? There's going to be pressure from progressive types in the Democratic party to choose someone like Senator Elizabeth Warren. But the highly-regarded American Banker, a financial industry daily, is placing bets on Lael Brainard, "a choice that would keep both Wall Street and progressives in line."(read the AB story here.) If it all works out, Brainard, a Federal Reserve Bank governor, would be the first woman to hold the office. She'd also have a hell of a job ahead of her, especially if Mnuchin, House Speaker Nancy Pelosi and Senate Majority Leader Mitch McConnell are unable to hash out a significant COVID relief package. As for Brainard, who was, among other things, under secretary of the treasury for international affairs in President Obama's administration, has already said the need for more—like a lot more—fiscal stimulus is needed to get the economy and the country on track. Per CNBC: "Further targeted fiscal support will be needed," she recently said, "to turn this K-shaped recovery into a broad-based and inclusive recovery."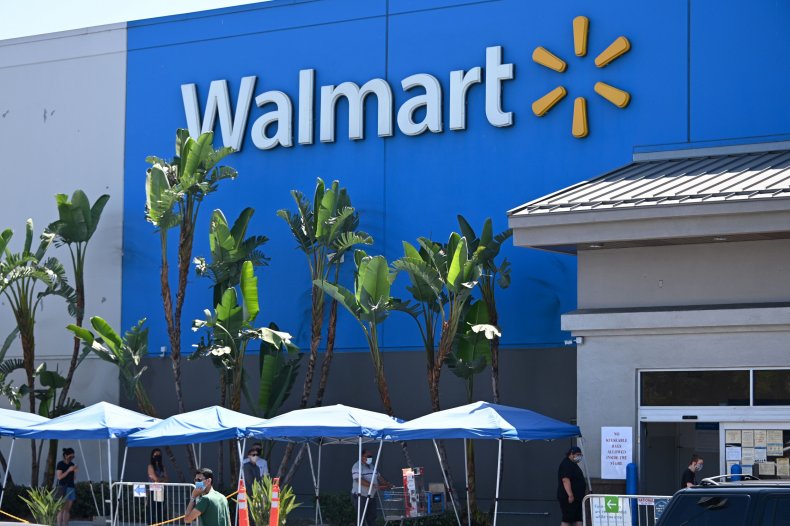 The Oxy Chronicles: Purdue Pharma settled federal charges that it illegally hawked opioids for $8.4 billion and actually admitted guilt—though it is unclear how a lot of that money will be recovered since the maker and marketer of OxyContin is in bankruptcy. Another interesting shoe to drop: Walmart launched what was described as a pre-emptive lawsuit against the Department of Justice and the Drug Enforcement Administration (DEA), saying that they were just following the rules and filling prescriptions of licensed doctors. The big point: the DEA wasn't doing its job and should have stripped the opioid docs of their credentials if it really wanted to stop the flow. That's a good point. As for the pre-emptive suit, some thought it was a bit curious. Does it get Walmart anywhere to sue U.S. Attorney General Bill Barr? It might, explains Andrew Pollis, a law professor at Case Western Reserve University: "We don't know if the court will be willing to honor their request for a preemptive ruling, but it demonstrates a confidence that (Walmart) did nothing wrong and potentially expedites resolution, which is good for the company." To be sure, pharmacies at places like Walmart, CVS and Walgreens aren't alone when it came to recklessly distributing opioids—even though they are required by federal law to flag unusually robust orders. Still, everyone from the manufacturers to the middlemen to the pharmacies played a role and made a lot of money along the way. Legal; not legal. Everyone was complicit.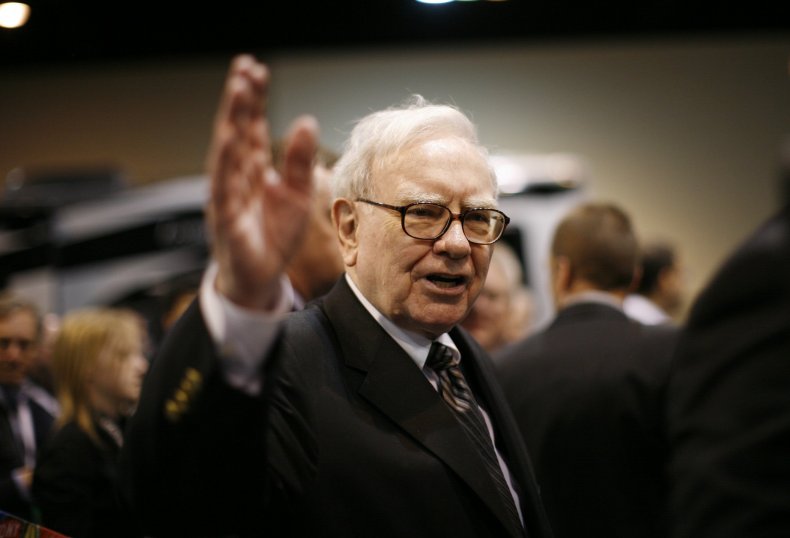 Great Gift Ideas: Everyone does these sort of things around the holidays, so why not me? Here are a few classic business books worth giving. Just keep in mind that these are my favorites. You won't find Walter Isaacson's acclaimed Steve Jobs book on this list because I'm sick of Steve Jobs books. Nor the highly regarded Bad Blood: Secrets and Lies in a Silicon Valley Startup by John Carreyrou, because I already read his great Elizabeth Holmes stories in The Wall Street Journal. Also, full disclosure: I know, or have known, most of the writers. So take this list with whatever grain of salt you'd like. In any case, let's start. King of All Investors: Buffett: The Making of an American Capitalist by Roger Lowenstein was first published in 1994—and is still among the best, if not the best, of the Warren Buffett books. Ok, it's the best. A former Wall Street Journal reporter, Lowenstein is not only a terrific writer, but he cracks the Buffett code. (A copy comes with me on a desert island along with Thin Lizzy's Greatest Hits.) Corporate Crookery: The Smartest Guys in the Room: The Amazing Rise and Scandalous Fall of Enron by Bethany McLean and Peter Elkind (Edited by Joe Nocera.) Intrigue, drama, great writing—and the bad guys eventually landed in jail. (Those were the days.) King of All Retail: Sam Walton: Made in America by Sam Walton with John Huey. Walton was very ill during the collaboration, so it is, in essence, a biography. Two reasons why I think —and know—this book is great. One: I covered Walmart for years and John absolutely nailed Walton and his success formula. Two: I was totally jealous because I hadn't written it. Corporate Drama Gold: DisneyWar by James B. Stewart. Great narrative writing—plus stuff you haven't read elsewhere about the fall of former Disney CEO Michael Eisner. This Time magazine review says it all: "Deliciously toxic... a lust roll in greed and spite." Oh yeah! The Jim Collins Department: I guess I have to include a pure management book— so, who else but Collins? I'm a big fan of Built to Last: Successful Habits of Visionary Companies. Collins is great because he does real research. It also helps that a lot of the companies he wrote about in 1994, like Walmart, Disney and Johnson & Johnson, are still doing their thing at a high level. Valley Boys: There were a lot of books about the culture of Silicon Valley at the turn of the century, but I always thought this was among the coolest: The Silicon Boys: And Their Valley of Dreams. I always learn something from his books, but David A. Kaplan, a Newsweek contributor, is one of the few writers that can actually write about business, or anything else, and make me laugh. Happy holidays!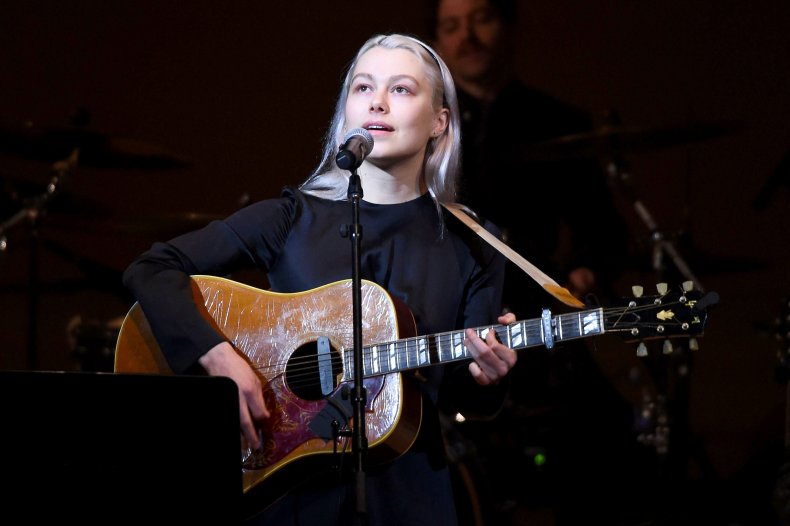 Loose Change: Fool's gold? Third-quarter gross domestic product (GDP) rose at an expected 33 percent rate, a record of sorts. It will be a big Trump talking point in the final days of the campaign, but hold your horses. A lot of businesses opened up in the summer quarter, for one thing. And the results followed two consecutive quarters of miserable GDP results. Meanwhile, another 750,000 folks filed for standard unemployment benefits last week. (Not counting freelancers and such who are now allowed to get jobless aid.) And nearly 23 million people are getting benefits as we speak. You think the Great Recession was bad? This is worse. And, keep in mind, before the pandemic, in February, the typical initial jobless claims were around 200,000 per week. Now, we are in the middle of a new COVID surge nationwide, which will show up in the fourth-quarter numbers. In any case, investors weren't celebrating: the S&P 500 was down 5.6 percent last week. That's March stuff and ought to tell you something. And this from Yahoo! Finance: Going back to Jimmy Carter, "Trump still has the worst performance on real GDP growth, adjusted for inflation, of any of the seven presidents." Steven Rattner, an economic analyst among other things, summed it up best on the Trump-unfriendly Morning Joe on MSNBC Thursday: imagine if someone took $100 from you and later returned only $65. Not sure how great you'd feel...Real Gold: The online financial services company/lender, China's Ant Group, is set to rake in $34 billion as a result of new stock offering, which was priced recently. That will make its controlling shareholder, the already-mega wealthy founder of Alibaba, Jack Ma, worth around $72 billion, according to Bloomberg; he'll become the 11th richest person in the world, leaving folks like Oracle's Larry Ellison in his wake. That Jack Ma is rich isn't all that surprising, What is? Ant Groupwill be listed in Hong Kong and Shanghai—not New York City...On the Street Juke Box: Thank you MOJO magazine for taking me to the latest from Phoebe Bridgers, "Chinese Satellite." I'm always the last to know...Column deputy Sam Hill is recommending Sierra Leone rapper Khalil Toure's latest on the COVID crisis (Listen here.). Sam, some of you may recall, wrote a piece for Newsweek on his return to Sierra Leone, years after his tour of duty in the Peace Corps. Compelling stuff. You can read about his adventure right here...Finally, thanks for your service to rock and roll, Spencer Davis, who died last week in California. Listen to the Spencer Davis Group here, with young Steve Winwood on vocals...Oh, and happy birthday to my son Eddie on his 25th, which falls on Election Day. (Poor kid.) Let's see if he actually reads to the end of this column...See you next week and, as we used to say in Dorchester, Mass., vote early and often!