What Is Bhad Bhabie's Net Worth? 15-Year-Old Rapper Signs $900K Beauty Partnership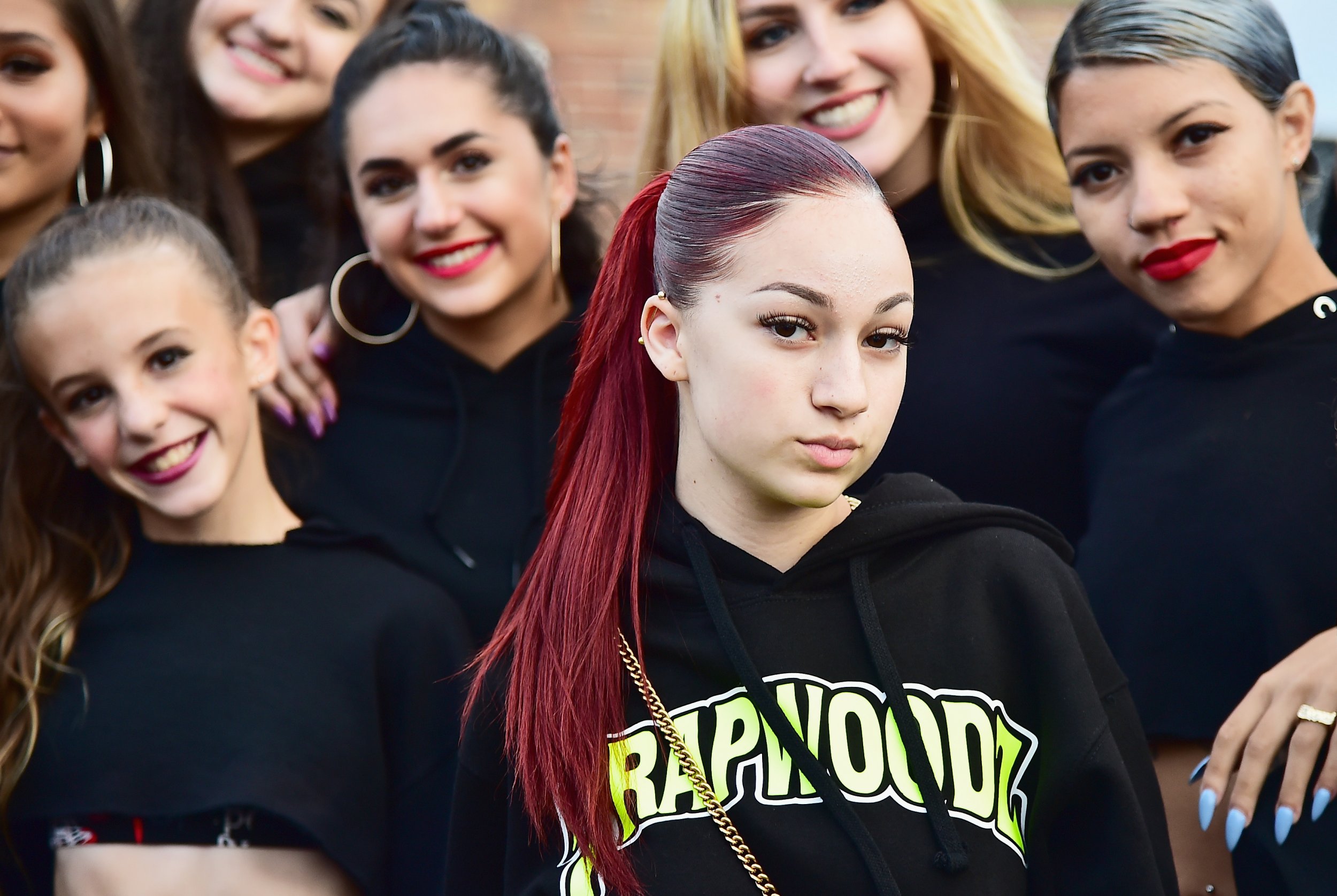 Danielle Bregoli, or Bhad Bhabie, signed a makeup endorsement deal with worth $900,000 on Wednesday. The 15-year-old partnered with CopyCat Beauty, though it may not be a typical promotional deal.
Though the musician and viral star has a YouTube channel, she's not planning to promote CopyCat through her more personal channels, according to TMZ. The contract revealed the deal relies on product placement in Bregoli's music videos and Instagram posts.
Bregoli shot into the spotlight quickly after she appeared on Dr. Phil in late 2016 to correct her negative behavior at home. At the time, Bregoli was 13-years-old. The episode was titled "I Want To Give Up My Car-Stealing, Knife-Wielding, Twerking 13-Year-Old Daughter Who Tried To Frame Me For A Crime." Her rise to fame surrounded the phrase "Cash me outside," which went viral and eventually inspired products surrounding the phrase.
As of 2019, Bregoli is said to have a net worth of $3 million, according to Celebrity Net Worth. With the CopyCat Beauty Agreement, Bregoli's net worth seems to be close to $4 million. This fortune began when she sued a handful of brands for knocking off her "cash me outside" phrase without permission, according to Money.
Much of Bregoli's net worth has also come from her music career. Bregoli has released a series of songs since her rise to fame. On Spotify, the young artist has over 3,270,000 listeners per month. She released her first album "15" in 2018.
Bregoli's most successful song is "Gucci Flip Flops" which features rapper Lil Yachty. The song has around 83,214,000 plays on Spotify. Bregoli is also a face of social media app Snapchat and is slated to have a reality show on the platform.
The young rapper was names as one of Time's Most Influential Teens in 2018. She told the magazine her realization of fame motivated her to follow her dreams. "When I became famous and realized that I could literally do whatever I wanted," Bregoli told Time. "music was the first thing I wanted to do."
Bregoli's short time in the spotlight has not been without controversy. In 2018, the rapper caught attention for throwing a drink on rapper Iggy Azalea at a Fashion Nova party. Azalea was not upset at the incident, but took to her social media to explain Bregoli is too young to understand what she's doing.
"I have to laugh, Azalea said on her Instagram story. "People want clout really bad. Mama, good luck with your career. You're young. You're gonna look back on this and you're gonna really feel dumb. I don't know. I just think that s*** is lame as hell. But maybe it's because I'm a grown up. I don't know. Anyway, good night. I'm going home."