'What Bible Have You Been Reading': Ex-Navy SEAL Rips Georgia Sen. Candidate Warnock Over 'Cannot Serve God and Military' Remark
A former Navy SEAL has criticized comments made by in a 2011 sermon by now-Democratic Georgia Senatorial candidate Reverend Raphael Warnock in which Warnock said that "nobody can serve God and the military." Warnock's campaign has said the comment only make sense in view of the wider sermon in which it occurred.
Warnock's April 2011 sermon, entitled "When Truth Meets Power," has resurfaced online now that the reverend is entering a January runoff election that will determine which political party controls the Senate. In the sermon, Warnock encouraged Americans to devote their lives to service rather than acquiring power.
In the clip of the sermon shared on Twitter by Former NAVY Seal Eli Crane, Warnock says, "America, nobody can serve God and the military. You can't serve God and money. You cannot serve God and mammon at the same time. America, choose ye this day who you will serve. Choose ye this day."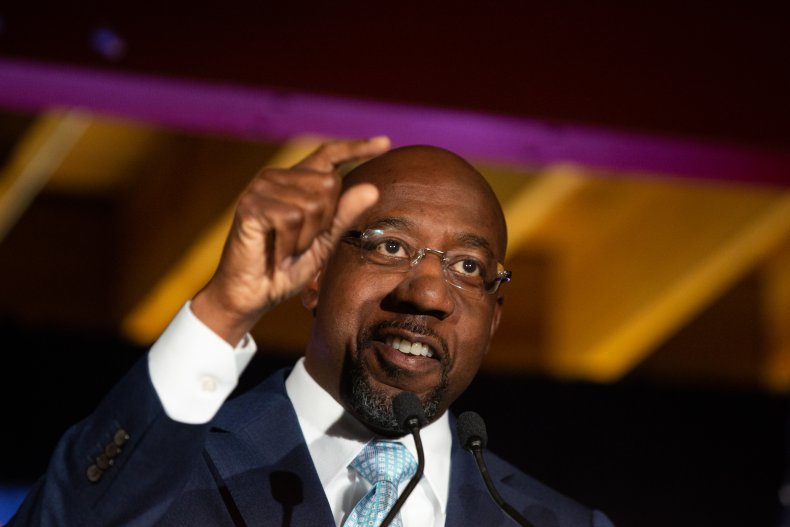 "That's obviously a problematic message for many of us who are veterans and also call ourselves Christians," Crane said in a video responding to Warnock's comment.
"It's also problematic when you compare it with the Word of God," Crane added, citing Gideon, Joshua and David and other Biblical warrior who "God used to remove and wipe wickedness and evil from the earth."
Crane then went on to say that one cannot claim to be both a Christian and a Democrat.
"The Democratic Party in 2020 is a godless demonic party," Crane said. "It's the party of abortion. It's the party of gender dysphoria. It's the party of social justice. It's the party of socialism. It's the party of defund the police, and none of those things align with a Biblical worldview."
Despite his claim, numerous Christian pastors and congregants embrace progressive political aims supporting reproductive rights, transgender people, social equality, and the financing of non-police community programs as real-world ways to follow the Christian command to help the less fortunate and "love thy neighbor."
"So Mr. Warnock," Crane continued, "I'm calling you out. I don't know what Bible you've been reading brother. But it ain't. It ain't the one written by the King of Kings."
The "King of Kings" is a Biblical title for Jesus Christ. Religious historians don't think that Jesus himself wrote the Bible, but rather that 40 or more authors wrote the Bible's 66 books, according to The International Bible Society. Nevertheless, some Christians assert that God and Jesus are the Bible's true authors because they spoke through those who wrote it.
While Republican politicians and media figures have criticized Warnock for his comments, Terrence Clark, communications director for the Warnock campaign, said in a statement to Fox News, "This sermon is based on a biblical verse that reads 'No man can serve two masters... Ye cannot serve God and mammon,' a biblical term for wealth. Reverend Warnock was speaking about the need to commit to moral life before pursuing other priorities."
Newsweek contacted Warnock's campaign for comment.